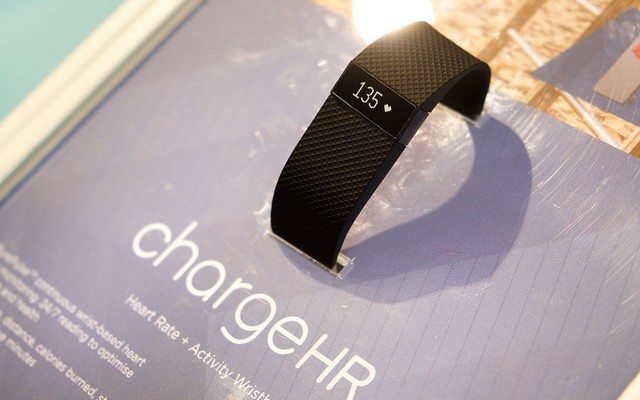 Image Courtesy of [Kārlis Dambrāns via Flickr]
News
Fitbit Lawsuit Claims HR Monitors are "Dangerously Inaccurate"
By
|
If you were thinking about shelling out hundreds on a new Fitbit to help jump start your New Year's fitness resolution, you may want to think again. The popular fitness tracking company is under scrutiny after being sued in a class action lawsuit from users alleging that the heart rate monitors in the trackers are "dangerously ineffective."
Three plaintiffs from California, Colorado, and Wisconsin are claiming that both Fitbit's Charge HR and Surge models, which come equipped with trademarked PurePulse technology, fail to accurately record wearer's hear rates during workouts. In some cases the plaintiffs claimed the trackers displayed their heart rates as nearly half of their actual heart rates. By reporting drastically lower heart rates, the fitness accessory could pose a potential danger to users' health.
The plaintiffs allege that contacting Fitbit about the defect didn't deter the company from continuing to advertise the product, writing,
This failure did not keep Fitbit from heavily promoting the heart rate monitoring feature of the PurePulse Trackers and from profiting handsomely from it. In so doing, Fitbit defrauded the public and cheated its customers, including Plaintiffs.
In many ways Fitbit's PurePulse technology, which promises to help "make every beat count," has acted as a major selling point for consumers on the fence about shelling out extra bucks on upgraded models.
If these plaintiffs are right about the feature being potentially defective, it could have a seriously negative impact on the brand–which couldn't have come at a worse time since the company just unveiled its newest smart fitness watch: Fitbit Blaze. A massive selloff and 20 percent drop in stock prices have shown that investors are taking the allegations seriously.
On the other hand, the preemptive selloffs may prove to be entirely unnecessary. With only three plaintiffs leading the charge on the class action lawsuit, these false advertising and fraud allegations are hardly indicative of a large scale problem with the company's merchandise. But who knows, this could end up being the catalyst for more people disappointed with their heart rate trackers to come out of the woodwork.
---
Update 1/11/16:
A Fitbit spokesperson released a statement to Fortune saying that the company does not believe the lawsuit has any merit. The full statement can be read here.