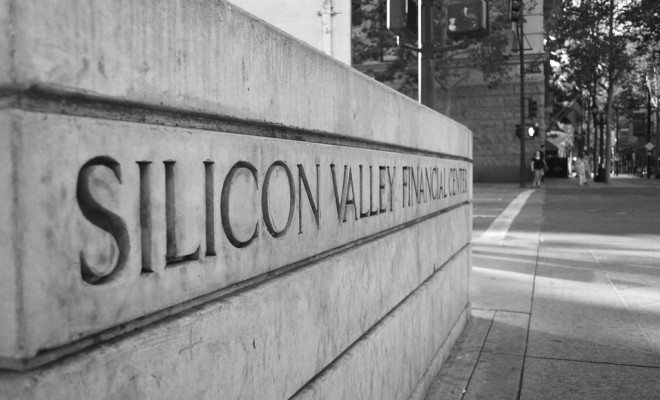 Image courtesy of [Christian Rondeau via Flickr]
News
Ellen Pao Loses Sex Discrimination Lawsuit Against Kleiner
By
|
Silicon Valley and its main industries–tech companies and venture capital firms–has been long under fire for its lack of gender diversity. From depressing statistics about the diversity of various tech companies, to female developer Adria Richards live tweeting sexist comments at a tech conference in 2013, Silicon Valley has done plenty to live up to that reputation. However, if you're looking for a pretty damning example of sexism in the industry, look no further than the recent Ellen Pao-Kleiner Perkins Caulfield & Byers case, decided late last week. The decision concluded that the prominent VC firm didn't discriminate against former employee Pao.
Pao, who is now the interim CEO of social media and news site "Reddit," started at the prestigious venture capital firm Kleiner Perkins Caulfield & Byers in 2005. A graduate of Princeton, Harvard Law, and Harvard Business School, she was brought on as the chief of staff for John Doerr, one of the senior partners at the firm. Doerr–who was involved in the success of Netscape, Amazon, and Google–is well known as one of Kleiner's most prominent voices. Pao was then made a junior investing partner, but was never made a senior partner, and was fired in 2012.
Her suit alleged that she was passed over for the senior partner promotion based on sex discrimination, that she was retaliated against for complaining about sex discrimination, and that she was fired because of the complaints she levied. Kleiner claimed that they treated her fairly, and passed her over because she was not going to be a good fit for the job. Pao argues that men with similar profiles and histories were promoted when she wasn't. Pao's suit asked for $16 million total, a combination of both punitive and compensatory damages.
The suit was decided against Pao–in other words, it was concluded that Kleiner was not guilty of sex discrimination. Based on the information that the jury had, I have no reason to believe they decided the case as anything other than fairly and to the best of their ability. But there's an important distinction here–Kleiner can both be not discriminatory and still be a really crappy place to work.
That's pretty much exactly what happened–Pao brought up a lot of pretty bad evidence about Kleiner's employees and culture. While Kleiner did end up successful in the suit, they were still dragged through through the mud. Examples cited by Pao include Doerr, who had seemingly always been one of her biggest supporters and mentors, saying to an investor that she had "a female chip on her shoulder." She also complained that partner Ajit Nazre retaliated against her after their consensual relationship ended. When she complained to Ray Lane, another high-ranking partner, he told her to marry Nazre to solve her problems. She claims another partner gave her a book of sexually explicit drawings, and that yet another didn't invite women to parties because they "kill the buzz." It wasn't all just about Pao, either, as there was discussion of an incident in which Nazre showed up at a female junior partner's hotel room in just a bathrobe, propositioning her.
So, while Kleiner may not have been guilty of discriminating against Pao specifically because of her gender, it's pretty clear that they didn't act appropriately at every turn. This isn't any sort of surprising revelation–gender discrimination and sexism have long been alleged in Silicon Valley–but this case certainly didn't help to dispel that concept. While Pao didn't get her money, she certainly made her point.