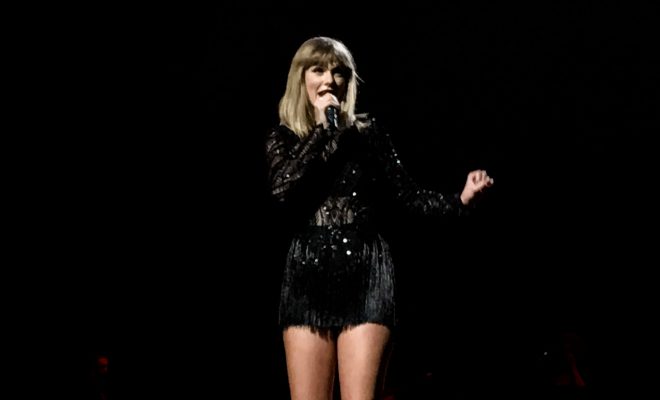 Image courtesy of makaiyla willis; License: (CC BY 2.0)
Entertainment
Taylor Swift Vindicated With Groping Lawsuit Win
By
|
The jury in the Taylor Swift groping lawsuit ruled in favor of the pop star after four hours of deliberation. Swift counter-sued former Colorado radio host David Mueller for grabbing her behind at a meet-and-greet in 2013. Previously he had sued her for $3 million, claiming that her accusations were false. That suit was dismissed by a judge last week, but yesterday, the jury found in favor of Swift in her counter-suit. Mueller will have to pay her $1 in damages, an important symbolic victory for the pop star.
For Swift, this was more than a case of "he said, she said." She hopes to inspire more victims of sexual assault to come forward. Swift recognized the uniqueness of her ability to launch a countersuit in which she was only seeking $1. After the verdict, she said: "I acknowledge the privilege that I benefit from in life, in society and in my ability to shoulder the enormous cost of defending myself in a trial like this."
According to Swift, she posed with Mueller at a meet-and-great in 2013, and he reached under her skirt to grab her butt. One of the key points of contention was a photo from the event. In it, Mueller's hand is clearly below Swift's back. He claimed that he had just touched her ribs, Swift says that's when he grabbed her bare butt. Her bodyguard and the photographer testified that they had seen him grope her as well, and her mother testified about the conversation they had in the immediate aftermath in which Swift disclosed what had happened to her.
Mueller was fired from his position as a radio host two days later. In addition to suing Swift, he also sued her mother and her radio promotions director Frank Bell. He claimed that Andrea Swift and Bell told his bosses, leading to his firing. They were both found not liable as well.
Swift has said that she plans on donating to organizations that aid women who have suffered from sexual assault. And she acknowledged that as one of the most recognizable pop stars in the world, she has a unique ability to be a role model for young women, as did her lawyer, Doug Baldridge. He stated during closing arguments: "By returning a verdict on Ms. Swift's counterclaim for a single symbolic dollar, the value of which is immeasurable to all women in this situation…You will tell every woman…that no means no."