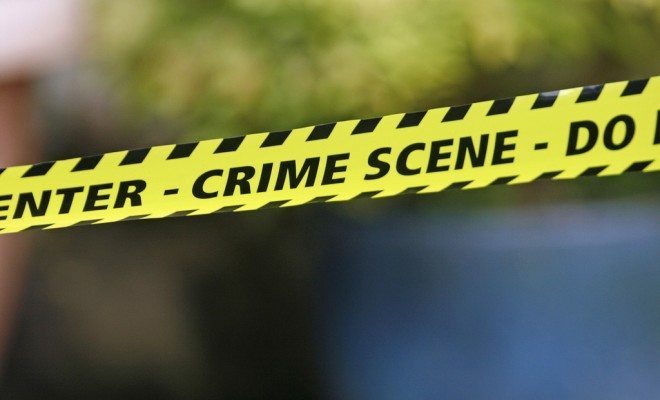 Image courtesy of [Alan Cleaver via Flickr]
News
Cop Bodyslams South Carolina Student For Refusing to Leave Classroom
A South Carolina sheriff's deputy is under investigation after a video went viral Monday showing him violently bodyslam a female Spring Valley High School student after she refused to leave a classroom.
Senior Deputy Ben Fields reportedly ordered the girl out of her seat saying, "either you're coming with me, or I'll make you." Then in the shaky 15-second video, he appears to place her in a headlock, flip her out of her desk, and then drag her several feet across the classroom floor.
Watch Videos of the Assault Below
The full video of the Spring Valley High School Police Officer brutally assaulting a peaceful student. pic.twitter.com/oHIS8GrtSS

— Shaun King (@ShaunKing) October 26, 2015
RETWEET if you agree This Racist Cop should be fired & arrested for this brutality. #AssaultAtSpringValleyHigh pic.twitter.com/AhzQ6WXM2l

— سید فیاض علی #TeamIK (@IamTeamIK) October 27, 2015
In an interview with USA Today, Tony Robinson Jr., a student at Spring Valley High School who captured video of the incident, said the girl involved "really hadn't done anything wrong." According to him, the teacher had accused the girl of having her phone out during class. When the teacher asked for the phone, the girl said "no," resulting in an administrator being called to the room. The administrator then pleaded with the girl get out of her seat, but she refused. That's when Fields entered the classroom and things got physical. Robinson said,
I've never seen anything so nasty looking, so sick to the point that you know, other students are turning away, don't know what to do, and are just scared for their lives. That's supposed to be somebody that's going to protect us. Not somebody that we need to be scared of, or afraid.
Watch Robinson's Interview Below
The unidentified female student was charged with disturbing school before being released into the custody of her parents. Fellow student Niya Kenny, 18, was also charged after she stood up for the girl.
Several outlets initially reported that the female student did not suffer any physical injuries from the arrest, however, her lawyer Todd Rutherford told ABC's "Good Morning America" on Wednesday that she actually suffered several. Rutherford said,
She now has a cast on her arm, she has neck and back injuries. She has a Band-Aid on her forehead where she suffered rug burn on her forehead.
According to USA Today, Richland County Sheriff Leon Lott Fields has enlisted the Federal Bureau of Investigation and U.S. Department of Justice to conduct a thorough investigation of Monday's incident. The Columbia FBI Field Office's Civil Rights Division and the U.S. Attorney's Office for the District of South Carolina will be tasked with deciding whether or not the African-American student's civil rights were violated. In the mean time, Fields has been placed on paid administrative leave pending the investigation's results.
But from the looks of it, Fields has a history of civil rights complaints from civilians. In a pending civil rights lawsuit stemming from a February 2013 incident, former Spring Valley student, Ashton Reese, stated Officer Fields "unfairly and recklessly targets African-American students with allegations of gang membership and criminal gang activity." And in 2007, a couple accused Fields of excessive force and battery along with two other officers, after they responded to a noise complaint at their residence. However, in 2010 a jury ruled in favor of the deputies, and the couple lost a subsequent appeal.
Outraged supporters of the female student have flocked to social media with the help of the trending hashtag, #AssaultAtSpringValleyHigh to express their disgust over the violent assault.
Y'all See The Difference ?? Cuz I Do #AssaultAtSpringValleyHigh #Retweet pic.twitter.com/14d3jnmvFd — IX-XXX-MCMXC (@_SheLovesQuan) October 27, 2015
How long will it take for Officer Fields to say that he "feared for his life," which caused him to assault her? #AssaultAtSpringValleyHigh — deray mckesson (@deray) October 26, 2015
i can't unsee what i just saw. #AssaultAtSpringValleyHigh

— octavia spencer (@octaviaspencer) October 26, 2015
The ACLU, Reverend Jesse Jackson, and Democratic presidential candidate Hillary Clinton also voiced their outrage.
"There is no justification whatsoever for treating a child like this" ACLU of SC abt vid of student flipped, dragged https://t.co/DV6YZj9zDG — ACLU National (@ACLU) October 27, 2015
The police officer should be fired and the police department should be sued. #AssaultAtSpringValleyHigh pic.twitter.com/yOsptB2jlx

— Rev Jesse Jackson Sr (@RevJJackson) October 27, 2015
There is no excuse for violence inside a school. The #AssaultAtSpringValleyHigh is unacceptable—schools should be safe places. -H

— Hillary Clinton (@HillaryClinton) October 27, 2015
It will be interesting to see if other celebrities and politicians choose to comment publicly on the arrest, but many people are already agreeing with Rev. Jackson, and think the officer should be sued. Hopefully the FBI and DOJ will be able to provide more information in the following weeks.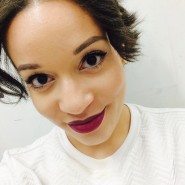 Alexis Evans is an Assistant Editor at Law Street and a Buckeye State native. She has a Bachelor's Degree in Journalism and a minor in Business from Ohio University. Contact Alexis at aevans@LawStreetMedia.com.