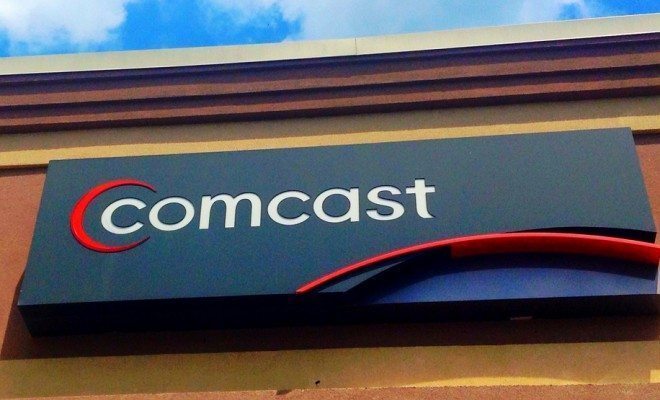 Image courtesy of [Mike Mozart via Flickr]
News
Comcast, Time Warner Cable Merger is Off
By
|
After a lot of speculation and scrutiny, the Comcast/Time Warner Cable deal is officially dead in the water. The proposed acquisition deal, which would have brought 30 million customers into the folds of a single company, had raised concerns for many about the potential of a monopoly. Now, however, those concerns are no longer relevant, as both companies have announced that they won't be moving forward with the $45.2 billion deal.
The companies appear to have been scared off after moves by the Justice Department (DOJ) and the Federal Communications Commission (FCC). Rumors indicated that DOJ wasn't too happy with the proposed merger–Attorney General Eric Holder was allowing a lawsuit to move forward that could block the merger. The FCC was also leaning toward holding a hearing on it. Usually FCC hearings aren't a great sign when it comes to these kinds of deals, after all, it was viewed as the proverbial nail in the coffin to the proposed AT&T and T-Mobile merger a few years ago.
FCC Chairman Tom Wheeler spoke after the companies announced their intentions to abandon the deal, saying:
Today, an online video market is emerging that offers new business models and greater consumer choice. The proposed merger would have posed an unacceptable risk to competition and innovation, including to the ability of online video providers to reach and serve consumers.
Holder also applauded the decision the companies had made not to move forward.
Individuals and advocacy groups alike argued against the merger, claiming that it would hurt consumers. Advocacy group Common Cause's President Miles Rapoport stated about the end to the merger:
As we saw in February when the FCC adopted strong rules to protect the free flow of information online, citizen voices can still make a difference in our government's decision making. More than 800,000 Americans told the FCC that the Comcast/Time Warner Cable merger would be bad for competition and innovation; their arguments were well-founded and have now carried the day. This is their victory.
So what's next for the cable industry? Those in the know have speculated that Time Warner Cable may seek a merger with Charter Communications instead, under the assumption that two smaller companies combining would set off fewer red flags. That seems like a relatively likely outcome. John Malone who heads up the group that owns Charter Communications said last November, "Hell, yes" he'd buy Time Warner Cable if the Comcast deal fell through. If those two were to combine, Charter would become the second largest cable company in the United States–Comcast would still hold the number one seat. Conversely, others are speculating that Time Warner Cable will acquire a smaller company itself. Regardless of whether or not this particular deal has fallen through, we should probably still expect to see mergers between big cable and internet companies.