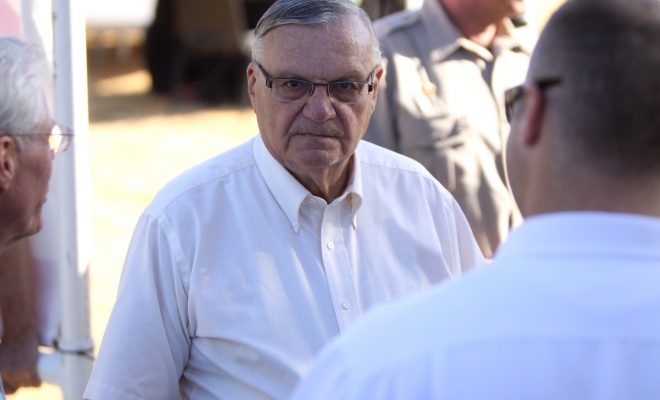 Image courtesy of Gage Skidmore; License: (CC BY-SA 2.0)
RantCrush
RantCrush Top 5: August 15, 2017
By
|
Welcome to RantCrush Top 5, where we take you through today's top five controversial stories in the world of law and policy. Who's ranting and raving right now? Check it out below:
President Donald Trump said that he is seriously considering issuing a pardon for Joe Arpaio, the former Arizona sheriff who was recently found guilty of criminal contempt for repeatedly profiling Hispanic people in violation of a court order. He has been dubbed "America's toughest sheriff" and was a staunch Obama opponent who joined Trump in the "birther" movement. And Trump seems to like him quite a bit.
"Is there anyone in local law enforcement who has done more to crack down on illegal immigration than Sheriff Joe?" Trump reportedly said during a conversation with Fox News. "He has protected people from crimes and saved lives. He doesn't deserve to be treated this way." Arpaio's sentencing is scheduled for October 5 and he is facing up to six months behind bars. Trump retweeted a Fox News article about the possibility of a pardon. Yesterday, Trump finally condemned the violence in Charlottesville, so some critics believe that the Arpaio comments might be a nod to white supremacist groups.
Make no mistake: If Trump pardons Arpaio, this would be an official presidential endorsement of racism.

— ACLU National (@ACLU) August 14, 2017