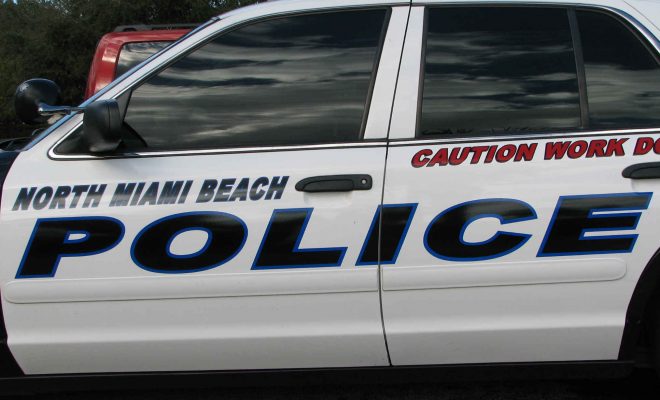 "North Miami Beach Police" Courtesy of [LSW2020 via Flickr]
News
Behavioral Therapist Shot by North Miami Police Officer Files Federal Lawsuit
By
|
You are peacefully lying on your back with both of your arms in the air, pleading with police not to shoot you. Instead of letting you walk away unharmed, a police officer shoots you in the leg. What would be your next plan of action? File a lawsuit against the officer?
Well, that's the latest in the incident with Charles Kinsey, a 47-year-old behavioral therapist from North Miami, Florida,  who was shot in the leg by police while trying to help his autistic patient. In case you missed it, check out Law Street's coverage of the incident here.
Kinsey filed a federal lawsuit against North Miami police Officer Jonathan Aledda, arguing that Aledda and other officers wrongfully arrested him and used excessive force. In the lawsuit, it also says that Aledda did not help stop the bleeding after he shot Kinsey, even after officers figured out there was no weapon at the scene. Because of the physical, emotional, and mental trauma the incident caused, Kinsey and his lawyer are demanding a jury trial and unstated monetary damages. 
After he was shot, Kinsey was handcuffed and lay bleeding in the middle of the street, according to the lawsuit. It also alleges that when North Miami officers arrived at the scene, they immediately grabbed assault rifles from their cars and approached in a "military-style formation."
Kinsey's attorney, Hilton Napoleon, filed the lawsuit and in it, said,"by failing to render aid, Officer Aledda allowed Mr. Kinsey to unnecessarily bleed out on the ground for a significant period of time, which further exasperated Mr. Kinsey's recovery time for his injuries." 
Aledda has been placed on paid administrative leave.
The autistic man Kinsey was looking after, Arnaldo Eliud Rios, 23, has been at the psychiatric ward of a Miami hospital and was traumatized by the event, said his mother, Gladys Soto. Rios and Kinsey met at the hospital last week for the first time since the shooting.