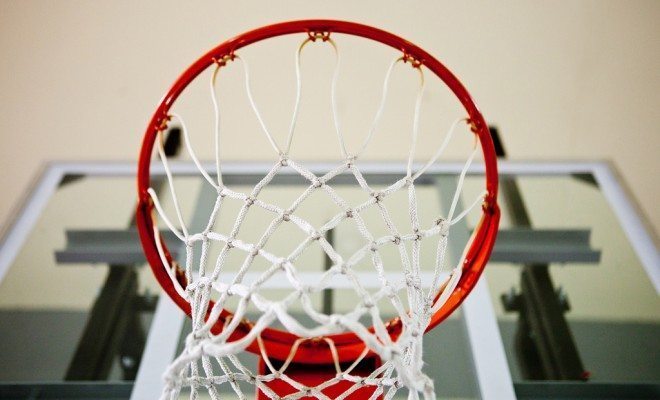 Image courtesy of [Rob Buenaventura via Flickr]
News
Atlanta Hawks Player Thabo Sefolosha Breaks Leg in Scuffle with NYPD
By
|
The NYPD has been under a lot of fire in recent months for its actions, particularly after the death of Eric Garner last summer and the continual debate over stop-and-frisk policies. Now, the NYPD may come under scrutiny once again, after an interaction between officers and NBA player Thabo Sefolosha ended with the Atlanta Hawks player breaking his leg.
Exactly what happened that caused Sefolosha's broken leg is still unclear–as with many of these stories there are two distinctly different narratives. According to the NYPD:
Sefolosha sustained the injury while resisting arrest outside a Manhattan night club early Wednesday morning. Sefolosha was arrested along with teammate Pero Antic for interfering with local police's efforts to set up a crime scene following the stabbing of Indiana Pacers forward Chris Copeland.
However, a video shows Sefolosha being pulled in different directions by officers, and quite possibly being hit by one of the officer's batons. At one point he's grabbed by the neck and pulled to the ground by an officer. There were at least six officers present to take down Sefolosha.
Pero Antic, the other player who was arrested in the scuffle, claims that he and Sefolosha weren't trying to interfere with the police, nor were they involved in the incident that led to fellow NBA player Chris Copeland, his girlfriend, and another woman being stabbed. Antic stated:
I would say that it's a pure example of being in the wrong place at the wrong time. I mean, people know Thabo for so many years in the league. He's probably one of the greatest guys. The reporters who are here know me. … It's just a pure example of being in the wrong place at the wrong time.
However, it's difficult to determine from the video what the players were doing before the fight, as the police claim that Sefolosha was charging at them. Both Sefolosha and Antic were arrested on charges of obstructing authorities and disorderly conduct, but were released from prison. They've both said that they intend to fight these charges.
As a result of Sefolosha's broken leg, he will be out for the rest of the season and unable to play with the Atlanta Hawks in the playoffs, despite the team's surprisingly stand out season. Sefolosha's absence will absolutely be a big blow to the team moving forward.
Now the NBA Players' Association has announced that it will be looking into the incident and conducting an investigation into the actions of the NYPD. What it determines will be interesting, especially in light of the other issues with tactics the NYPD has had over the last few years.