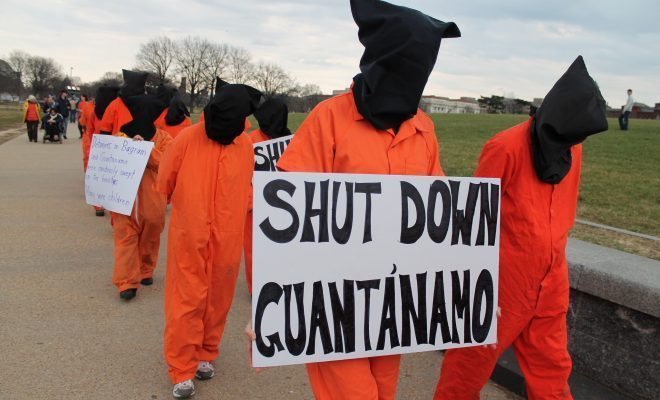 Image courtesy of [Elvert Barnes via Flickr]
World
What Will it Take to Finally Close Guantanamo Bay?
For many people, Guantanamo Bay conjures horrific thoughts of terrorists, torture, and inhumane treatment. Many are surprised to hear that this dark stain in American history still exists and holds more than 100 detainees. While President Obama pledged to close Guantanamo Bay during his first campaign for the presidency, the process has been far from easy. Where can the United States send detainees to be released, and who will accept those deemed simply too dangerous to be set free?
---
What is Guantanamo Bay?
Guantanamo Bay detention camp is a U.S. military prison located at Guantanamo Bay Naval Base in Southeastern Cuba. Since 1903, the United States has been leasing the 45 square miles the base sits on from Cuba in an arrangement that can only be terminated by mutual agreement. After the attacks on September 11, 2001, existing detention facilities at the base were temporarily repurposed in order to hold detainees and prosecute them for war crimes in the "War on Terror."
Since 2001, Guantanamo Bay has housed nearly 800 detainees. As of the beginning of 2015, there are 127 detainees at Guantanamo Bay. During President George W. Bush's administration, the United States claimed that since the detainees were not on American soil they were thus not protected by the U.S. constitution. Their status as "enemy combatants" meant they could be denied U.S. legal protections and even protections from the Geneva Conventions. Many detainees endured cruel, inhumane treatment and various forms of torture while being held indefinitely without charges. The Supreme Court later ruled in various cases that procedures at Guantanamo Bay violated military law and the Geneva Conventions.
President Obama signed an executive order following his 2009 inauguration ordering the detention facilities at Guantanamo Bay to be closed within a year. Despite this order, various obstacles have required that the facilities remain open.
---
Why haven't the detention facilities closed?
The difficulty in closing the facilities at Guantanamo Bay comes in finding an appropriate place for the detainees to go. Many countries do not wish to take in detainees, and Congress objects to holding trials in the United States for any of the detainees who may have to serve longer sentences.
On December 19, 2014, President Obama signed the annual defense policy bill, titled the National Defense Authorization Act, into law. The Act prohibits him from closing Guantanamo Bay or transferring the detainees to U.S. soil. Negotiators even rejected a change that would have allowed detainees to come to the United States for emergency medical care rather than fly doctors and equipment to them. Despite signing, the frustrated President Obama hinted that he may claim constitutional powers to transfer some detainees against Congress' wishes. According to the Washington Times, President Obama stated that since the law "violates constitutional separation of powers principles, (the) administration will implement them in a manner that avoids the constitutional conflict." Watch the video below for more of President Obama's sentiments.
At this point, the best way to whittle down the number of detainees at Guantanamo Bay is to transfer them elsewhere. Fifty-nine detainees have been approved for transfer but still remain at the facility. President Obama is allowed to transfer detainees to other countries willing to take them; however, the transfers can only take place after the Secretary of Defense certifies that they are not likely to join terrorist organizations. Frustrations linger between President Obama's National Security staff and outgoing Secretary of Defense Chuck Hagel. While the staff has approved transfers, sign-off delays from Hagel and the Pentagon slow the process.
---
Has progress been made?
After a virtual halt in transfers between 2011 and 2013, a quickened pace for detainee releases was seen in 2014. Last year the Obama administration was able to transfer 28 detainees. Most recently they have been accepted by Kazakhstan, Uruguay, and Afghanistan, and they are not likely to face further detainment.
Transfers
Another 59 detainees have been approved for transfer but remain at Guantanamo Bay; 51 of those approved are from Yemen. The United States is not willing to send the detainees back to Yemen due to instability and prevalent militant activity. Concerns that the government there cannot ensure that the men will not join a terrorist organization rule out any chance they would be sent back to the country. The United States is instead looking to countries in Europe, Latin America, and the Middle East to take some of the detainees. Countries must assure the United States the detainees will not return to the battlefield and will be treated humanely.
Detainees in Limbo
If the United States can find places to send all of the 59 detainees approved for transfer, officials can begin the more difficult task of deciding what to do with the remaining prisoners. An additional 58 detainees are expected to remain in limbo. They are considered too difficult to try in court due to insufficient evidence, but they are still too dangerous to release. Ten detainees, including five alleged to have helped plot the 9/11 attacks, are in the military trial stage and have been for months. Administration officials say that the detention center cannot be closed without sending at least some of the remaining inmates to the United States to be held for longer sentences.
Cost Issue
The hope is to decrease the population down to the low 120s within the next month, making it half of what is was when President Obama took office in 2009; however, this still leaves President Obama far from his goal of closing the prison. The White House has continually argued that Guantanamo is a propaganda symbol used by terrorists to fuel anger at the United States and so it should be eliminated; however, the Obama administration has increasingly made the argument for Guantanamo Bay closure from a financial standpoint. According to the Wall Street Journal, the cost to operate the prison is between $400 and $500 million annually. The annual cost per inmate at Guantanamo Bay is well above $2 million, while officials say the cost to hold an inmate at a U.S. supermax prison would be only around $78,000. As more inmates are transferred from Guantanamo Bay, the cost per inmate continues to rise. The hope is to reduce political opposition to the ban on transferring detainees to the United States by shrinking the number held at Guantanamo until maintaining the separate facility seems far too expensive.
Watch the video below for more information on the difficulty of closing Guantanamo Bay.
---
Does releasing detainees pose security risks?
It depends on who you ask. A 2013 report from the Director of National Intelligence (DNI) stated that 17 percent of the more than 600 Guantanamo detainees released or transferred since 2002 returned to militant activity. An additional 12 percent were suspected of doing so. In order to cut down on this recidivism the DNI recommended avoiding transfers to countries enduring conflict, instability, or active recruitment by terrorist organizations. President Obama noted, however, that over 90 percent of Guantanamo Bay detainees transferred during his administration are not confirmed or suspected of having reengaged in terrorist activity. Still, many critics contend that the increased pace of prison transfers raises national security concerns.
The risk of future terrorism  is not limited to released Guantanamo Bay detainees. For instance, Abu Bakr al-Baghdadi, head of the Islamic State, was once a prisoner at a U.S. detention center in Iraq before being released. Others note that recidivism in the U.S. legal system is higher than 60 percent, which is much worse than recidivism rates from Guantanamo Bay. While there are risks in releasing detainees, there are similar risks in releasing any prisoner.
With the goal of shutting down Guantanamo Bay, there are few other options than releasing detainees to other countries. Americans remain fearful of detainees being held on U.S. soil. A Gallup poll released in June 2014 said 29 percent of Americans support closing the detention center at Guantanamo Bay and transferring detainees to U.S. prisons. Sixty-six percent oppose the idea. While Americans may agree in theory that the prison should close, they do not want the detainees to ever be held on U.S. soil.
Watch the video below for more of the potential risks of moving prisoners to the United States.
---
Conclusion
Guantanamo Bay will not be closing anytime in the immediate future. Ultimately President Obama may have to threaten executive action if he cannot overcome congressional opposition to moving the detainees more quickly and shutting down the facility. With no place to put many of the remaining prisoners who are stuck in limbo, it is likely some would have to be sent to the United States for the prison to close anytime soon. At this time, that seems unlikely to happen; however, given fewer detainees and extremely high costs of running the facility, the American public may eventually warm to the idea of housing certain prisoners in the United States.
---
Resources
Primary
White House: Executive Order: Closure of Guantanamo Bay
Director of National Intelligence: Summary of Reengagement of Detainees
Additional
Washington Post: U.S. Prepare to Accelerate Detainee Transfers
CNN: Guantanamo Bay Naval Station Fast Facts
Politifact: Obama: 'We're Spending Millions for Each Individual'
The New York Times: Four Afghans Released From Guantanamo Bay
Washington Times: Obama Signs Defense Bill That Keeps Gitmo Open
CNN: U.S. Hopes to Transfer Dozens From Gitmo
CNN: What Happens When Detainees Get Out?
USA Today: Obama Faces Challenges in Closing Gitmo
Fox News: U.S. Releases Fives More Guantanamo Bay Prisoners
Wall Street Journal: Obama Weighs Options to Close Guantanamo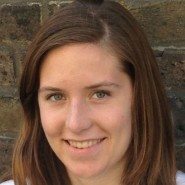 Alexandra Stembaugh graduated from the University of Notre Dame studying Economics and English. She plans to go on to law school in the future. Her interests include economic policy, criminal justice, and political dramas. Contact Alexandra at staff@LawStreetMedia.com.