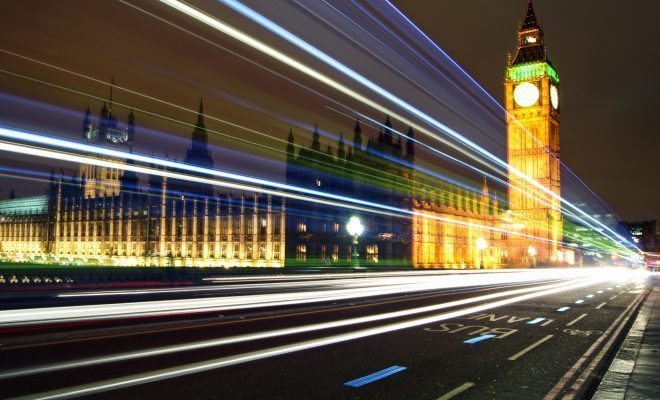 Image courtesy of [Phil Dolby via Flickr]
World
How Does Your City Measure Up Across the Globe?
By
|
Ever wonder how your city compares to the rest of the world? Well lucky for you there's a scientific system that will show how your city measures across the globe. The most up-to-date system of international quota and best way to compare cities is the ISO 37120, which works to measure the quality of food, environment, health care, business, government standards, and overall quality of life through a measurement of carefully calculated standards. Here is everything you need to know about ISO 37120, the world's largest developer of voluntary international standards.
---
What is ISO?
History of ISO
In 1946, 25 countries came together to devise a tool that could track, benchmark, and improve city services and living conditions. Their goal was to improve the quality of cities by "[creating] strategic tools that reduce costs by minimizing waste and errors, and increasing productivity…help companies to access new markets, level the playing field for developing countries and facilitate free and fair global trade." After a year of collaboration, the International Organization for Standardization (ISO) officially emerged and began recruiting more countries to participate in its global effort.
Click here to read the ISO's full story.
How does ISO work?
The ISO is a non-governmental organization that is financed through the sale of electronic standards to members. It works to create a system of measurements geared toward a city's performance in different areas of operation and production. ISO conducts an analysis of economics, business, and other fundamental principles of a functional municipality, then creates "requirements, specifications, guidelines, or characteristics, that can be used consistently to ensure that materials, products, processes, and services are fit for their purpose." ISO then devises several implementation methods for almost guaranteed success and prosperity in a  city's various industries, such as business, government, food, environment, and energy.
The ISO system is uniform and consistent in its measurements in order to conduct a fair analysis of each city's quality, and can accurately enact or recommend a specific policy for areas in which certain cities may lack. The system adheres to a specific assessment to assure that the test remains completely objective and results in an accurate measurement. There are six statutes that the ISO agrees to maintain at an international level: transparency; openness; impartiality and consensus; relevance and effectiveness; coherence; and country interests. This allows for a scientific and fair system of evaluation.
Click here to read the ISO in Brief.
Click here to see a visual representation of ISO.
Members of ISO
ISO is funded through the sale of subscriptions to members worldwide. There are 163 member countries, each with one representative who attends conferences and meetings to discuss standards and strategies for implementation. Member countries are separate from their measured cites in that a member country does not designate each city to participate. Cities make the decision to participate independently of their federal governments, and often include the feedback of businesses and local governments, and they are assessed individually, separate from their countries. The role of the country members is to decipher the needs of their cities and create policy to improve overall quality of life.
Benefits of the ISO System 
Cities that participate in ISO 37120 will benefit in the following ways:
More effective governance and delivery of services
International benchmarks and targets
Local benchmarking and planning
Informed decision making for policy makers and city managers
Learning across cities
Leverage for funding and recognition in international entities
Leverage for funding by cities with senior levels of government
Framework for sustainability planning
Transparency and open data for investment attractiveness
Comparable data for city decision making, insight and global benchmarking
The benefits of being a part of the ISO standard are clear in that cities receive expert advice, regulations, and guidelines; productivity will inevitably increase, and the overall quality of life improves for the city's residents. Business, government, and society can all prosper when put up against international standards and given a sense of stability and regularity.
---
Is this system a requirement for cities?
Cities are not legally required to register for ISO 37120, yet they may receive pressure from several different sources to do so. According to former World Bank official Dan Hoornweg, "It's a potential game changer for world cities and everyone who works for cities, for journalists evaluating city performance, for the World Bank in determining grants and more." With cities openly sharing information on services, this will create more competition and encourage cities to raise the bar on the services that they provide. Cities want to keep up with this international rat race.
---
 ISO Technology and Graphic Standards
One way that ISO profits and upholds its mission is by selling its electronically documented standards to cities. A catalog of 19,500 international standards are available for purchase on the ISO website.
ISO is largely based in an online platform. This allows countries to collaborate internationally and to ease technical communications. This focus on technological development also made ISO services more readily available to the less developed countries. In 2013, El Salvador, Uganda, and Rwanda all became members of the ISO online community.  Also in 2013, ISO created online stores; now 19 countries can sell ISO products (graphic decals, standards, and country codes).
Cities that participate in the ISO system have the option to buy graphic decals in virtual or physical form to illustrate how to operate a product or signify its validity based on the ISO system's standard and seal of approval.
---
How does ISO 37120 benefit developing countries?
Using the ISO 37120 can have a positive impact on developing nations. This standard gives those countries a model of what standards to strive for. According to ISO: Action Plan for Developing Countries, there are several areas that the ISO would like to work on, including: agriculture, construction, mechanical engineering, manufacturing, distribution, transport, medical devices, information and communication technologies, the environment, energy, quality management, conformity assessment, and services. Working on  issues in developing nations creates a global community in which they receive collaborative support to create a more prosperous and functional community.
One way that ISO works to  encourage development in third world countries is to hold a contest every two years. The German Institute for Standardization, a member of ISO, is  hosting the contest this year for young professionals in developing countries. This year the theme is: 'Sustainable energy future: How can standards help meet the challenge?' The winner will receive a trip with paid expenses to the German Institute for Standardization, where they will receive professional training on business and management. Efforts such as this target the youth in less-developed nations, and stimulate thoughts and instills drive in the future of these nations.
Click here to read the ISO Action Plan for Developing Countries
---
Standards of Evaluation
Click here to see a full list of ISO 37120 indicators.
Health
A city's overall quality of health is generally measured by the following indicators: A citizen's average life expectancy; the mortality rate of children who are under the age of five years old; the number of doctors and hospital beds per 100,000 population; the number of people who live in poor conditions or slums (this is also a measure for economic standing ); and the amount of solid waste, both produced and recycled.
Emergency services and fatalities: How a city responds to emergencies also factors into a city's quality. The number of firefighters, fire-related deaths, and deaths from natural disasters per every 100,000 population measures the quality of emergency response systems and effectiveness for unpredictable  occurrences. The ISO also measures the number of police per 100,000 people, as well as the number of homicides.
Issues at the forefront in Health: ISO has made some helpful advancements in health within the past year. In cancer research, an advancement in digital technology was made to help in identifying breast cancer. A mammogram is an x-ray of the breasts that detects abnormal or cancerous cells. The ISO system has successfully made it possible for digital images to be transmitted clearly from facility to facility. Kevin O'Donnell, a technological expert at ISO, said: "Thanks to the standard, images can be read on any equipment. The DICOM format allows these images to be uploaded and reviewed wherever they are taken.  Being able to compare current images to prior images to get a sense of changes and progression, or lack thereof, is vital for radiologists and oncologists."
Click here to view more ISO issues ISO.
Improving Standards
To improve health standards ISO mainly focuses on upgrading the level of care by implementing new technologies and developing a more efficient and effective system in handling general health and medical crises.
---
Food Standards
The ISO food standards are constantly being improved. Food regulations include transportation, storage, and production. Academic, research, government, and food industry organizations all participate in this quest to meet and keep health requirements up-to-date.
There are specific sets of standards that apply to organizations, caterers, farmers, and manufacturers. ISO would like to certify as many food institutions as possible in order to eliminate health hazards in the food industry, such as salmonella and listeria.
ISO in the Alcohol Industry
An example of the food trade regulating itself would be the alcohol industry. A large beer company, headquartered in St. Petersburg, Russia uses ISO to improve its business and increase revenue. By adhering to strict principles and standards of making the alcohol, companies can become more productive and prosperous in their sales and relationships with consumers. ISO standards including "procurement, production, distribution, and after sales service" contributed to the rebirth of this once failing company.
To view how this beer company saved itself from bankruptcy view the video below.
---
Environment
The benefits of having the environment monitored and regulated include a reduction in the cost of waste management services and products, lower distribution prices, and the improvement of a city's image.
The general quality of  the environment is measured by two basic standards:
Fine particulate and particulate matter concentration and the amount of green house emissions. The amount of open green area is also a feature of measurement in the ISO 37120 system.
By monitoring these environmental factors, ISO and cities can work to cut down on air pollution and environmental damage through the increase in energy efficiency and the promotion and development of renewable energy technologies.
---
Energy
One goal of ISO 37120 is to better conserve energy. This requires a city to first measure and become aware of  its expenditure and the source. Then a feature of ISO, ISO 50001, works to create an energy management system to more efficiently use energy.
To judge the standard of energy in each city ISO uses a few mandatory standards:
The amount of residential electrical usage
The percentage of the population that uses an electrical service
The amount of energy that public venues consume per year
The amount of energy that is derived from alternative or renewable resources
Transportation
ISO 37120 measures both public and private transportation, as well as the passengers of personal automobiles per the standard 100,000 measurement. These statistics assist ISO in measuring environmental factors in which transportation contributes to the output of environmentally detrimental fumes.
ISO also adheres to a system in which it measures the safety, test methods, engineering, and performance in vehicles.
Water (Sanitation and Waste)
ISO 37120 measures the amount and level of treatment that the city's water will go through before consumption. It also measures the improvement of sanitary services, the amount of people with potable water service, and the amount of water that is consumed.
One way that ISO is working to make water management efficient is by assessing the "water footprint," and the cycles and impacts of water usage in cities. This initiative examines a specific environmental factor that works to maximize the usage of a city's resources and minimize its negative effects on the environment.
ISO is constantly working on ways to improve environmental protection plans, especially with the growing fear of global warming. Right now, ISO is working to "go green," by trying to cut down on pollution and carbon emissions produced by cities.
---
Business and Government
Economy
A standard of evaluation for cities participating in the ISO will be judged based on three standards of monetary importance: The city's unemployment rate, the number of people living in poverty, and the value of the properties. Also, the financial worth of the city is measured by the percentage of debt to the overall revenue.
Government
Two main factors are used to measure the quality of a municipality's government: The number of eligible voters in the last election, and the number of women who are elected at the city level.
These variables work to measure the level of participation of the city in local legislation. This is especially important to developing countries where governmental participation in vital to the expansion and evolution of an under-developed country.
Education
Education standards are judged by the following criteria: "Primary education student/teacher ratio, percentage of female school-aged population enrolled in school, percentage of students completing primary education, [and] percentage of students completing secondary education." Once again this statistic is particularly relevant in developing countries, in that education is a primary tool which advances a community intellectually and economically.
Technology
ISO 37120 also measures the number of internet and cell phone connections per the standard 100,000 persons. This measures how technologically advanced a city is, and the level of industrialization they have reached in comparison to the rest of the world.
Issues at the Forefront in Business
An issue that has infected not only consumers but also governments and businesses is the issue of counterfeit drugs and products in circulation. According to the ISO, "Counterfeit products exist in virtually every area – food, drinks, clothes, shoes, pharmaceuticals, electronics, auto parts, toys, currency, tickets for transport systems and concerts, alcohol, cigarettes, toiletries, building materials and much, much more." When consumers buy counterfeit products they are keeping money from the government and increasing taxes for taxpayers. Also, "financial turmoil for businesses such as low turnover, stolen know-how, lost jobs, wrongful lawsuits caused by counterfeited products and price hikes."
Ultimately this underground market is devastating the economy. How will ISO combat this detrimental circulation of illegal goods? First off, the organization plans to enact legislation that would enforce regulations across industries to eliminate the illegitimate vendors that are illegally benefiting from a market which that have no rights to. Also, pre-market and market surveillance can help to identify illegal goods before or after they are available to the public; then further action to remove the product and possible legal action would be taken to discourage future frauds. Taking action on an international level is also part of the ISO plan.
---
City Growth and ISO
A megacity is defined as a growing city with a population of 10 million or more people. Check out this global breakdown of the world's megacities.
---
Conclusion
As cities consistently grow throughout the world, they also run into more issues with the massive influx of people. Although the economy can reap benefits, pollution, politics, and  environment become targets of mankind, and the overall quality of life begins to suffer. With the future of developing cities at stake, the ISO can step in to benchmark and ultimately regulate the standards of living on an international scale. The ISO works to oversee and create a plan to manage cities that experience development at a quick and potentially unmanageable rate.
---
 Resources
Primary
Additional
Citiscope: Here are the 46 performance measures the world's cities will be judged by 
GovTech: Finally, Clear Performance Data for Comparing the World's Cities
University of Toronto: Global Cities Gather in Toronto for Summit and to Launch the World Council on City Data 
Smart Cities: Stakeholder Platform 
CNBC: Megacities' Explosive Growth Poses Epic Challenges
Global City Indicators Facility: Pilot Cities