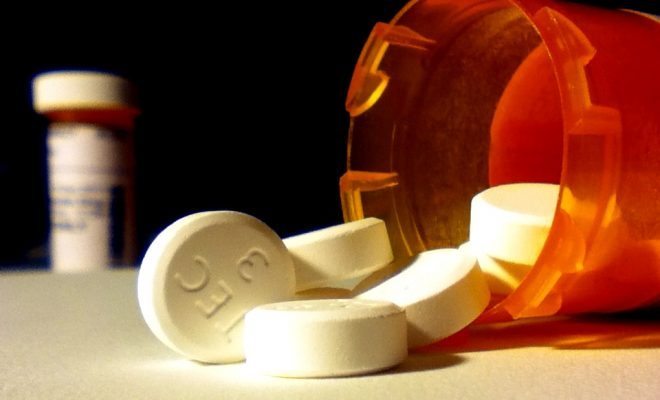 Image courtesy of [Brandon Giesbrecht via Flickr]
Health & Science
The United States Isn't Immune to Counterfeit Drugs
By
|
Counterfeit drugs pose both domestic and global threats, presenting serious health risks worldwide. Although the issue is most prevalent outside the United States, Americans aren't immune to the illegal market's reach, as there have been far-reaching counterfeit drug cases in the U.S. As a result, there's been a large effort to combat the problem in America. Read on to learn more about the proliferation of counterfeit drugs, and what's being done to stop them.
---
What are counterfeit drugs?
According to the World Health Organization (WHO):
Counterfeit medicine is one which is deliberately and fraudulently mislabeled with respect to identity and/or source. Counterfeiting can apply to both branded and generic products and counterfeit products may include products with the correct ingredients or with the wrong ingredients, without active ingredients, with insufficient active ingredients or with fake packaging.
The issue was first addressed in the 1995 WHO Conference of Experts on Rational Drug Use in Nairobi, Kenya. Since then, the market has expanded, but preventive measures have also multiplied. Most counterfeited drugs consist of antibiotics, hormones, analgesics, steroids, and antihistamines. In all, counterfeit drugs are divided into six categories: products without active ingredients (32.1 percent of counterfeits), products with incorrect quantities of active ingredients (20.2 percent of counterfeits), products with wrong ingredients (21.4 percent of counterfeits), products with correct quantities of active ingredients but with fake packaging (15.6 percent of counterfeits), copies of an original product (1 percent of counterfeits), and products with high levels of impurities and contaminants (8.5 percent of counterfeits).
The FDA believes the growth in the counterfeit drug market may be due to the escalating costs of prescription drugs, advanced technologies to develop counterfeit drugs, and the anonymity and ease of the internet.
Health Risks
The severity of the risk factors for any specific counterfeit drug will vary. Generally, they can actively cause unexpected side effects, an allergic reaction, the worsening of the existing medical condition, and/or prolong treatment periods.
A counterfeit drug that substitutes an inert substance for the active ingredient will not improve a person's medical condition. For example, the main ingredient in Lipitor (a commonly counterfeited drug in the U.S.) is atorvastatin. Its purpose is to lower high cholesterol and triglyceride levels, and therefore reduce the risk of stroke and heart attack. If a patient believes he/she is taking atorvastatin, but in fact is consuming an inert substance, the consequences could be deadly. Even worse, in some cases, not all substituted or added substances are inert, but are instead hazardous.
---
 U.S. and Global Statistics About Counterfeit Drugs
The international counterfeit drug market amasses $200 billion a year. Internet sales make up $75 billion of that market. Most counterfeits are made in China and India. In the United States, 80 percent of counterfeit medicine is brought into the country from outside.
The WHO estimates that up to ten percent of the drugs sold internationally are counterfeit. In some countries this number can reach up to 50 percent. Developed countries that have strict regulations and institutions like the FDC, are estimated to sell less than one percent of counterfeit drugs. However, the United States has seen its share of highly publicized cases. With a few exceptions, the United States counterfeit market is generally focused on "lifestyle" drugs like diet, erectile dysfunction, and hair growth pills.
The counterfeit market is growing in the U.S. In 2014, an estimated 60 various Pfizer products were being counterfeited compared to just 20 in 2008. One of the most popular counterfeited pharmacy items is ChapStick. China reported holding 1,300 alleged counterfeiters and confiscating $362 million worth of counterfeit product in 2013.
According to the WHO, an estimated 200,000 people die a year due to "ineffective, fake, and substandard malaria drugs" that don't eliminate parasites from a person's system. To make matters worse, the fake drugs often contain a smaller dosage of the active ingredient than necessary. Thus the fake drug cures symptoms without curing the disease and fuels drug-resistant strands.
---
Counterfeit Drugs in the U.S.
A counterfeit maker of Avastin, a cancer drug, accessed the U.S. supply chain in 2012. This was the first major exception to the notion that counterfeits in the U.S. were limited to lifestyle drugs. Undetected, doctors and purchasing managers for oncology clinics "bought and administered the counterfeit medicines to their patients."
In May 2012, a counterfeit version of Teva Pharmaceutical's Adderall 30 mg tablets entered the market. The FDA labeled the counterfeit "unsafe, ineffective, and potentially harmful." The counterfeit version did not contain the active ingredients dextroamphetamine saccharate, amphetamine aspartate, dextroamphetamine sulfate, and amephtamine sulfate. Instead, it contained ineffective ingredients tramadol and acetaminophen. The original product is orange and peach in color with markings, while the counterfeit is white and devoid of any markings. Entering the counterfeit market for Adderall was probably seen as a lucrative opportunity, as Adderall is on the FDA's drug shortage list, which means that it is dispersed only when available.
The drug Procrit, used to treat anemic patients with "cancer and other serious diseases," had a large counterfeit scare in 2013. FDA investigators found three fake batches bearing three different lot numbers and expiration dates. The fake medicines contained a clear liquid with no active ingredient and two life-threatening strains of bacteria. Not only was patients' anemia going unchecked, but already-weak patients were consuming potentially deadly bacteria. The FDA dispersed a warning to the public and provided ways to check the authenticity of the product.
---
Precautions to Avoid Counterfeit Drugs
There are ways to help ensure that patients and customers purchase legitimate prescription drugs. Most counterfeited drugs are sold through the internet. The National Association of Boards of Pharmacy investigated 10,000 pharmaceutical sites and found that only three percent of the sites appeared "to be in compliance with pharmacy laws and practice standards."
Internet sites to be avoided include those outside the United States; those that don't offer a physical address; those that don't display a license by the applicable state board of pharmacy;  those that don't provide a licensed pharmacist to answer questions; and sites that don't require a prescription. Consumers should also look for the Verified Internet Pharmacy Practice Sites (VIPPS) seal. There are over 30 online pharmacies that display this seal, which was created by the National Association of Boards of Pharmacy to combat sites selling counterfeit drugs.
Consumers must also be cautious when inspecting the packaging of their product by looking for altered or unsealed containers or any physical differences in the appropriate packaging or product appearance. A change in taste and side effects could signal counterfeits as well.
---
 Actions Against Counterfeit Drugs
In 2012, the United States and 110 other countries participated in INTERPOL's Pangea sting operation. The operation resulted in:
11,000 illegal online pharmacies being shut down, the removal 19,000 ads for fake drugs on social media sites, the seizure of 9.4 million doses of phony medicines…Google agreed to spend $50 million annually over the next five years to crack down on advertising for illegal online pharmacies.
Pharmaceutical companies also have their own internal investigations to fight against counterfeit medicines. For example, one method is similar to fingerprinting. Pfizer designed an infrared spectrometer that analyzes a product's chemical bonds. Every drug has unique "reflected and absorbed wavelengths." A graph will produce peaks and valleys–like a fingerprint–depending on the ingredients and their quantities. Those in the Pfizer lab can superimpose fake "fingerprints" over the real ones on the computer and note the differences. Further testing with X-ray diffraction can show exactly what ingredients the fake is composed of.
In 2014, Eli Lilly, an Indianapolis-based pharmaceutical company, invested $110 million in creating traceable, unique stamping codes for all of its products sold globally. The stamping codes will allow the company to trace each product from manufacturing facility to patient, and combat fakes.
---
The Legal Side of Drug Counterfeiting
The Prescription Drug Marketing Act of 1987 (modified in 1992) effectively closed off the United States supply chain. The law directly aimed at protecting American consumers and avoiding counterfeit drugs by providing legal safeguards. It "provides that prescription drug products manufactured in the United States and exported can no longer be reimported, except by the product's manufacturer." It also provides uniform standards for all distribution channels including hospitals and wholesalers.
The Food and Drug Administration Safety and Innovation Act was enacted in July 2012. It granted the FDA new and enhanced powers to regulate prescription drugs and combat counterfeit drugs in the U.S. The FDA, for example, can now "administratively detain drugs believed to be adulterated or misbranded, and the authority to destroy certain adulterated, misbranded, or counterfeit drugs offered for import."
The 2013 Drug Quality and Security Act "outlines critical steps to build an electronic, interoperable system to identify and trace certain prescription drugs as they are distributed in the United States." Pharmaceutical companies must implement a tracking system by 2015 and tag serial numbers to each singular unit sold in the U.S. by 2017.
---
Conclusion
The counterfeiting of medicines is not a problem secluded to developing countries. Without proactive enforcement, counterfeit drugs could erupt in the United States. It is a highly lucrative industry for the black market. Pharmaceutical companies and consumers alike need to be responsible with prescription drugs, as the potential health risks can be deadly. This is a global problem that requires global cooperation.
---
Resources
Primary
FDA: Counterfeit Drugs, Questions and Answers
Additional
Nova Next: Cracking Down on Counterfeit Drugs
CBS News: Your Anemia Drug May Be Fake
Fierce Pharma: Lilly Steps up War on Counterfeits With $110M Serialization Program
HRF: 20 Shocking Counterfeit Drug Statistics
Medscape: Counterfeit Version of Adderall Unsafe, Ineffective, FDA Warns
National Center for Biotechnology Information: The Prescription Drug Act of 1987