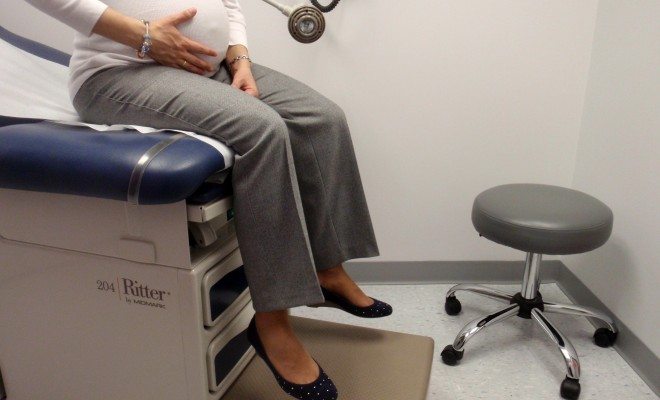 Image courtesy of [Daniel Lobo via Flickr]
Health & Science
Legal Battles over the Mirena IUD: What's Next?
By
|
In 2011, a personal injury complaint was filed in regards to Mirena, an intrauterine device (IUD) manufactured by Bayer Healthcare, one of the largest pharmaceutical companies worldwide. Since then, over a thousand lawsuits have been filed against the manufacturers of Mirena. Some Mirena users have suffered from uterine perforation, inflammation, organ damage, and a host of other medical complications. The Mirena IUD is Bayer's most popular model worldwide, and the company markets the product as safe and efficient. Yet as the number of lawsuits continues to rise, Mirena's reputation may take a hit. Take a look at the details behind Mirena and why these lawsuits are making the news.
---
Mirena by the Numbers
The three hormonal IUDs available in the United States: Skyla, Liletta, and Mirena. Both Skyla and Mirena are manufactured by Bayer while Liletta was developed by Actavis and Medicines360 specifically to be low cost and available to public health clinics. According to Mirena's official website, Mirena is recommended for women who have already had a child. The IUD is marketed as a "hassle free" form of birth control for busy moms. The major benefits of the IUD are that it is effective, convenient, reversible (the IUD can be removed if you wish to become pregnant) and estrogen free (the IUD utilizes progestin).
However, in 2009, the FDA issued a warning letter to Bayer, arguing that the Mirena advertising campaign exaggerated the efficacy of the device, misleading consumers. The FDA singled out certain advertisements that failed to describe any of the risks associated with IUDs and sent a letter requesting the immediate termination of specific websites. The letter was meant to serve as a larger warning towards Bayer for future advertising campaigns: do not overstate Mirena's positive effects while minimizing its negative impacts.
Despite the 2009 warning from the FDA, Mirena sales continued to rise. Once implanted by a medical professional, the Mirena IUD is expected to last for up to five years. Each Mirena IUD costs $800, which has generated over a billion dollars in revenue for the manufacturers. The risks of side effects for Mirena users is equivalent to the risk that oral contraceptive users face so many women who once relied on oral contraceptives have transitioned to the IUD, expecting minimal changes in their physical health. For the vast majority of women who have made that switch, that has held true–IUDs including Mirena largely are safe and effective forms of contraception. However, the plaintiffs in the the lawsuits filed against Mirena have experienced side effects including perforation of the uterus, pelvic inflammatory disease, and ectopic pregnancy (pregnancy that occurs outside the uterus). The most common complaint among the plaintiffs is device migration, during which the IUD shifts and eventually presses against organs or blood vessels, sometimes causing internal damage.
---
The Nature of the Lawsuits
Bayer is being sued in multiple states by thousands of plaintiffs, after more than 45,000 adverse event reports. These event reports usually involve medical side effects once the IUD has been inserted, but several cases have been filed regarding removal of the IUD. Mirena removal is meant to be simple but some women have needed surgical procedures to remove the device. These lawsuits are currently being filed on an  individual basis and in 2014, the US Judicial Panel on Multidistrict Litigation chose not to consolidate multiple claims into one. The differing nature of the claims against Mirena (uterine perforation, increased risk of neurological damage and painful surgical removal, to name just a few) make it difficult to consolidate the claims into a single case. However, as the number of lawsuits increases, the possibility of a class action suit has not been ruled out. According to Lawyers and Settlements,
A refusal to centralize lawsuits at this stage does not mean that the lawsuits will never be centralized. Plaintiffs in Lipitor lawsuits faced a similar situation in 2013, when their request to have lawsuits centralized was denied. At the time, the panel ruled that with only five lawsuits and 24 potential tagalongs, there was no need to consolidate. By 2014, however, the number of lawsuits had increased to 56, with 170 potential tagalongs. At that point the request to consolidate was approved. As of August 2014, there were approximately 1,000 Lipitor lawsuits filed.
If a sufficient number of Mirena users come forward with similar complaints, their cases could be combined into a single class action suit against Bayer. However, because Mirena is still a relatively new product, it may take years before a sufficient number of users come forward with similar complaints. There have been multiple online forums set up for women to discuss Mirena effects, including one established by famed activist Erin Brokovich, but for the time being, efforts to consolidate Mirena claims are at a standstill.
---
What Does this Mean for Bayer?
Bayer Healthcare Pharmaceuticals is a speciality pharmaceutical company that works in General Medicine, Hematology, Neurology, Oncology and Women's Healthcare. Bayer Healthcare is one of 289 subsidiaries of the Bayer Group, based in Germany. As the parent company of Mirena, Bayer is being held liable for virtually all of the personal injury claims involving the product. Most plaintiffs have chosen to sue Bayer rather than their doctor, arguing that their medical side effects come from the IUD itself not from a poorly performed insertion. When the FDA submitted its 2009 letter to Bayer, it stated that Bayer had overstated the efficiency of the product (making unsubstantiated claims), omitted information about the risk of the product and ultimately made a serious of false or misleading statements in its advertising campaign. Bayer has claimed it was not aware of those side effects and that its marketing campaign should not be considered irresponsible.
Other Legal Concerns 
Besides the Mirena lawsuits, Bayer is also involved in a host of lawsuits regarding its birth control pill, Yaz. Research found that blood clot risk could be higher in women who used Yaz compared with women who used other oral contraceptives, and Yaz has been linked to many injuries and dozens of deaths. This is largely due to the presence of drospirenone in Yaz, which was found to "increase the risk of an embolism or thrombosis by up to three times compared to previous generations of contraceptive pill" according to DW.
A study in Denmark assessed the data of 1.6 million Danish women who took a drospirenone contraceptive pill for several years and found that the "risk of a heart attack or stroke was higher in these women than those using a non-hormonal method of contraception."
Plaintiffs argue that Bayer downplayed the risks of the drug and exaggerated the benefits. There are further claims that the Bayer team did not complete sufficient research during product testing and failed to issue a recall once the side effects of the drug became apparent. The FDA has at least somewhat supported these claims, as it sent a warning letter to Bayer in 2008 discussing misleading marketing techniques used to sell Yaz. As of last year, Bayer had settled 8,250 cases for $1.7 billion but there are still lawsuits pending in national and state courts across the country. Onlookers point out that the number of settlements Bayer has made in the Yaz case may be promising for the plaintiffs in the Mirena cases. When Bayer's oral contraceptives and IUD have come under significant criticism, both from the FDA and from individual users, the company has the potential to lose credibility. 
---
Conclusion
IUDs are a largely effective and safe form of birth control and a growing number of physicians have been recommending them to women. However, the lawsuits against Mirena should not be ignored and the manufacturers should strive to correct errors in their products in order to reduce the medical risks of their IUD. The lawsuits against Mirena do not only affect Bayer, they also affect the reputation of all versions of the IUD across the United States. If drug companies use misleading advertising to sell their products, the number of adverse event reports (and the lawsuits that accompany them) will swell in size. Birth control should not inspire fear in young women but should instead be seen as a safe and effective choice. Pharmaceutical companies have a duty to these women to present them with safe and effective products and to fully explain the medical risks associated with any form of birth control–we'll have to see what the courts decide when it comes to whether or not Bayer took on that responsibility appropriately.
---

Resources
Primary
FDA: Notice of Violation Letter
Additional
Injury Lawyer News: Mirena IUD Named in California Injury Lawsuit
Newsweek: The Courtroom Controversy Behind Popular Contraceptive Mirena
Lawyers and Settlements; More Mirena Lawsuits Expected with New Study
Drug Watch: Manufacturer:Bayer
The Henry J. Kaiser Family Foundation: IUDS: Access for Women in the United States
Deutsche Welle: Bayer Sued over Controversial Contraceptive Pill Yasminelle
The Richmond Legal Examiner: FDA to Review Essure Birth Control Device