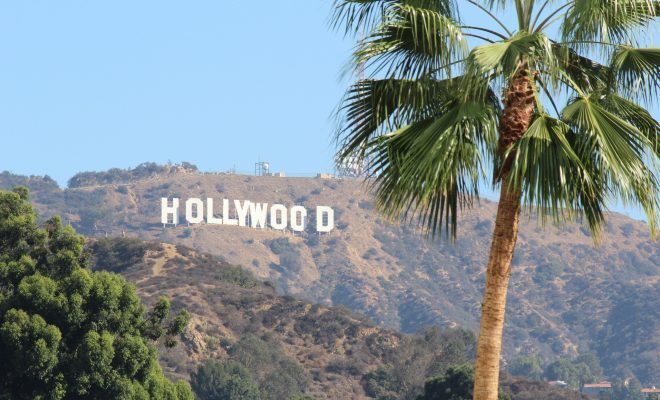 Image courtesy of [Shinya Suzuki via Flickr]
Entertainment & Culture
Diversity in Hollywood: A History of Failure
By
|
Movies are supposed to be an escape–a medium of entertainment where the viewer can suspend their own reality and delve into another. However, recently complaints have arisen that movie executives have stretched audiences' imaginations too far. Instead of problems with the content however, these critics take issue with the actors who are delivering the performances. The silver screen continues to be inundated with white, heterosexual, male actors despite the diverse population of the United States and the world. Read on for an analysis of the racist, sexist, and discriminatory tendencies of the modern entertainment industry.
---
Race
When 44 percent of movie tickets are purchased by non-white customers, it would be plausible to think the ethnicity of actors on screen would reflect the diversity of the viewers. That is simply not the case.
American movies have a history of being dominated by caucasian actors and actresses. As a study by University of Southern California discovered:
Out of the 565 directors of the 500 top-grossing movies from 2007 to 2012, 33 of them were black–and only two were black women.
In 2012, the speaking characters of the top 100 grossing films were 76.3 percent white, 10.8 percent black, 4.2 percent Hispanic, 5 percent Asian, and 2.6 percent other ethnicities or mixed race.
Hispanic actors and actresses are the most underrepresented group on screen.
From 2007-2012 the ratio of non-black directors to black directors was 16:1.
Halle Berry became the first African-American to win an Academy Award for Best Actress in 2002. During her acceptance speech she reflected on her achievement and what it will mean for other minority women. She opined, "this moment is so much bigger than men…it's for ever nameless, faceless woman of color that now has a chance because this door tonight has been opened."
However since this momentous achievement, every other recipient of the award has been white.
Unfortunately, that is not the only acting category lacking diversity. In 2001, Marcia Gay Harden and Benicio del Toro won Best Supporting Actress and Best Supporting Actor respectively, and there has not been a Latino, Asian, or Native American winner in any acting category since.
Juliet Lapidos of The New York Times pointedly stated,
"Hollywood's great at congratulating itself for diversity; it's just not great at actual diversity."
Whitewashing
Although blackface is no longer deemed as acceptable, the entertainment industry continues to inaccurately depict minorities in films. In part this is done by whitewashing–casting white actors as characters in roles that were written for minorities.
There's a very long history of white-washing in Hollywood–West Side Story, winner of 10 Academy Awards and one of the most beloved musicals of all time, is a famous example. Natalie Wood (who is of Russian decent) played the leading female character Maria, who is supposed to be Puerto Rican. Disney has also received some criticism for similar portrayals–Aladdin is a good example. The voice of the film's protagonist is provided by Scott Weinger who, unlike the title character, is not of Arab decent.
More recently, Jake Gyllenhaal as Dastan in Prince of Persia, Ben Affleck as Tony Menendez in Argo, Rooney Mara as Tiger Lily in a new Peter Pan project, and rumors of Angelina Jolie being cast Cleopatra are all examples of roles being white-washed.
In addition to being offensive, white-washing diminishes roles–leading to non-Caucasian performers being cast as minor characters that serve to supplement a white lead.
---
Gender
Women make up slightly more than 50 percent of the population in the United States, yet they continue to be sidelined by the entertainment industry.
Some findings surrounding the inequalities are:
Women in the top 100 films of 2012 only made up 28.4 percent of roles with speaking parts.
In 2013, 30.2 percent of women were dressed in sexualized clothing compared to 9.7 percent of men.
A recent study of films from the past six years showed that 29.5 percent women and 11.7 percent men were shown partially or fully nude.
In 2013, 16 percent of films had a balanced cast; an increase from 2010 when it was just 4 percent.
The amount of women represented behind the camera faired even worse in 2013:
Only 1.9 percent of directors were female
Just 7.4 percent were women
Women made up 19.6 percent of producers
While accepting her award for Best Actress during the 2014 Oscars, Cate Blanchett remarked:
For those of us in the industry who are still foolishly clinging to the idea that female films with women at the center are niche, they are not! Audiences want to see them and in fact they earn money. The world is round, people!
Actress Olivia Wilde is known for being a feminist and has spoken out multiple times about the quality of roles available to actresses in Hollywood. In the video below, she further explains the differences between roles normally crafted for male and female roles.
Bechdel Test
In 1985, Alison Bechdel created the cartoon Dykes to Watch Out For. From the comic strip the Bechdel test was created, which is a list of standards that determines gender bias in entertainment. Many feminists use it to analyze various forms of media.
The basic principal of the Bechdel Test it that the women depicted in Hollywood should not be clichés, but character who express genuine feelings about diverse areas of their lives.
The rules for the Bechdel Test are that the film:
Has at least two women
Who talk to each other
About something besides a man
Magazine editor Nikki Baughan offered insight as to the importance of the test:
The Bechdel test acts as a magnifying glass; by breaking down a film in these simple terms, it draws attention to the shocking gender disparity that exists in the majority of cinematic narratives.
---
LGBT
The lesbian, gay, bisexual, and transgender community is incredibly underrepresented–and oftentimes misrepresented–in Hollywood. When an LGBT actor or character is written into a movie, they often serve as a token member of the ensemble. Their purpose is to represent the stereotypical trait habitually accompanied with their identity in the media.  
Depiction of race in LGBT characters does not differentiate greatly from heterosexual characters. In a study conducted by GLAAD, it was found that the races of LGBT characters were 76 percent white, 12 percent black, 8 percent Asian, and 4 percent Latino.
Derived from the Bechdel Test, GLAAD created the Vito Russo Test to examine the presence of LGBT characters in movies.
In order for the film to pass the Vito Russo Test, these qualifications must be met:
The film contains a character that is identifiably lesbian, gay, bisexual, and/or transgender.
That character must not be solely or predominantly defined by their sexual orientation or gender identity.
The LGBT character must be tied into the plot in such a way that their removal would have a significant effect.
Out of the films GLAAD assessed using the Vito Russo Test, less than half passed.
Rayon
Although hailed by mainstream critics, the recent movie Dallas Buyers Club received a combination of praise and condemnation from the LGBT community. The focus of criticism fell upon Jared Leto for his Oscar-winning portrayal of Rayon, a transgender woman.
Steve Friess of Time accused Leto of pandering to the transgender stereotype, stating, "she's a sad-sack, clothes-obsessed, constantly flirting transgender drug addict prostitute…There are no stereotypes about transgender women that Leto's concoction does not tap."
Advocates were also dismayed that an actual transgender actor was not cast in the role. Since Rayon is a fictional character, the casting directors had a wide breath of opportunity and freedom in choosing an actor for the role, yet they chose not to include a transgender actor.
However, Mara Keisling, executive director at the National Center for Transgender Equality, had a contrasting view, saying, "to the film's credit, I think it accurately showed what the life of this brave person [Rayon] must have been and how she was treated."
In his Oscar acceptance speech, Leto took a moment to recognize the LGBT community, stating, "to those of you out there who have ever felt injustice because of who you are, or who you love, tonight I stand here in front of the world with you and for you." Despite his accepting comments, reception to the portrayal remains mixed.
---
Oscars 2014
The 2014 Academy Awards appeared to be a step in the right direction. The year before, Cheryl Boone Isaacs became the first African American and third woman to ever be elected president of the Academy of Motion Picture Arts and Sciences. Not only did the Academy itself get a shake up, but the recipients of the awards did as well.
The movie "12 Years a Slave" won Best Picture, one of the most coveted awards. This was a significant victory, because before this film, a movie featuring a black leading man had not won Best Picture since 1967. Steve McQueen–the director, and co-producer–is the first director of African descent to have a movie win in the Best Picture category. The 2014 Best Director award went to Alfonso Cuaron, the first Mexican director to win the category.
---
Conclusion
In an industry that has such a drastic impact on our culture, it is disheartening to see Hollywood fail in diversity both in front of and behind the camera. Hopefully, future films will be created that cast individuals who accurately represent the audience viewing the films.
---
Resources
Primary
University of Southern California: Race/Ethnicity in 500 Popular Films: Is the Key to Diversifying Cinematic Content Held in the Hand of the Black Director? 
University of Southern California: Gender Inequality in Popular Films: Examining On Screen Portrayals and Behind-the-Scenes Employment Patterns in Motion Pictures Released between 2007-2013
Additional 
New Yorker: Lessons From Late Night
Mic: 6 Disney Films That Are Undeniably Racist and Sexist
The World Bank: Population, Female (% of Total)
Metro: The Bechdel Test and Why Hollywood is a Man's, Man's, Man's World
GLAAD: 2014 Studio Responsibility Index
KPCC: Oscars 2014: 8 Ways They Made Diversity History
TIME: Don't Applaud Jared Leto's Transgender 'Mammy'
IndieWire: 10 Trans Actors Who Could Have Played Jared Leto's Role in 'Dallas Buyers Club'
Huffington Post: Jared Leto's Oscar Win For 'Dallas Buyers Club' Criticized by Transgender Community