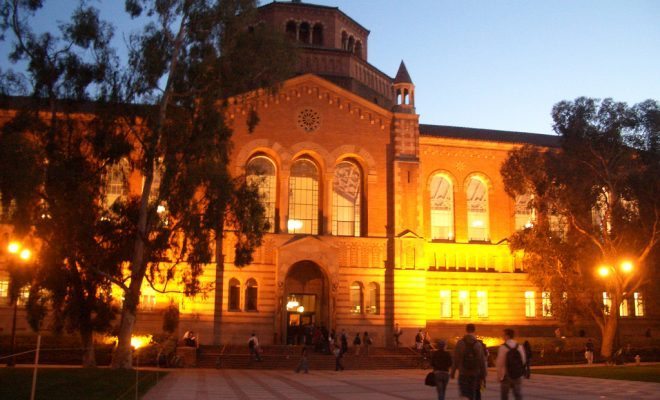 Image courtesy of [Tzuhsun Hsu via Flickr]
Education
Title IX: More Than Just Sports
By
|
Recently, several former members of the University of Tennessee Volunteers female training staff sued the University for violating their Title IX rights. While many people may have been caught up with Peyton Manning's name in the filing, others were probably confused about why Title IX was invoked at all. After all, Title IX is concerned with female athletes having the opportunity to receive scholarships for playing collegiate sports, right? Partly, but it can also be invoked in cases where a woman feels her rights have been infringed upon, notably in the context of a number of high-profile sexual assault cases at major universities. Read on to find out the whole scope of the landmark statute and what role it is playing in potentially punishing universities for their actions.
---
What is Title IX?
Title IX is actually a section of the Educational Amendments that were passed in 1972. The purpose of these amendments was to prevent discrimination on the basis of sex in all federally-funded education programs and activities. Title IX states:
No person in the United States shall, on the basis of sex, be excluded from participation in, be denied the benefits of, or be subjected to discrimination under any education program or activity receiving Federal financial assistance.
Since its inception, the law has been the basis for numerous amendments, reviews, political actions, and even Supreme Court cases. While Title IX is primarily discussed in the context of athletics, there are several other areas that the law regulates.
In regard to athletics, Title IX regulations require schools to give women the same amount of access as they do for men. Once it became law, Title IX had a measurable effect on female participation in sports. The law ensures that all schools provide equitable opportunities for both male and female sports including availability, resources, and scholarships. In 1972, when the law went into effect, only about 295,000 girls played sports at the high school level in the United States. Fast-forward to 2011 and that number has risen to 3.2 million. Additionally, the number of women receiving athletic scholarships went from zero to 200,000 over the same period.
The opportunity to participate in athletic programs has significant consequences beyond access for women who want to participate. In fact, increased participation has also been associated with increased graduation rates, healthier lives, and diminished trouble with the law.
The video below gives an overview of the effects of Title IX in sports:
Criticism of Title IX
While Title IX has clearly had a significant impact on female participation in athletics and equality in education more generally, the law still has its critics. On one side are those who complain that Title IX is still not doing enough to prevent discrimination. This group's argument began almost immediately after the law's inception when it was weakly enforced and nearly eliminated thanks to the 1984 Supreme Court decision in Grove City vs. Bell. Even as the law started to be more rigorously enforced after Congress passed the Civil Rights Restoration Act of 1987, women at all levels of athletics still have much lower rates of participation and receive less funding than men. Others also argue that enforcement remains weak and investigations can drag on for a long time without being fully resolved.
On the other hand, the law is also criticized by those who bemoan its effects on men's sports. This starts with the prevailing belief that funding a women's sport means cutting funding to men's teams. But between 1988 and 2011, for example, over 1,000 new men's sports teams were added by NCAA members. Additionally, many of the men's sports that have seen spending cuts during this time were the victims of universities' increasing focus and spending on two high-profile sports–football and men's basketball–and not necessarily because of funding for women's sports. The interaction between these two sports and Title IX is also frequently misunderstood. Title IX does not require schools to spend the same amount of money on men's and women's sports. Instead, all Title IX requires is that the "benefits and services" provided to both men and women are equal.
---
Preventing Assault
While most discussion of Title IX focuses on athletics, much of the public's attention has started to shift toward the law's role in preventing sexual assault. Indeed, protecting students against sexual assault has become one of the most important aspects of Title IX. The Supreme Court even ruled that schools may be liable if they fail to address reported incidents. According to the Department of Education, sexual violence "refers to physical sexual acts perpetrated against a person's will or where a person is incapable of giving consent… A number of different acts fall into the category of sexual violence, including rape, sexual assault, sexual battery, sexual abuse, and sexual coercion."
As more students speak out about the issue of sexual assault on college campuses and evidence about its prevalence mounts, the government has taken a more active role in dealing with the issue using Title IX. There's a large number of surveys that measure sexual assault and sexual violence on college campuses, but many often come to different conclusions about the extent to which it affects undergraduates. Most cite the statistic that 1-in-5 female students are victims of sexual assault, and even that figure has its critics. Tyler Kinkade at the Huffington Post points out that while these statistics may be good talking points, the reason that the issue has become so important is because of the large number of students calling for more attention and better procedures to deal with these incidents.
Enforcement and High-Profile Incidents
While concern and outrage over alleged sexual assaults have increased, enforcement has faced some resistance. This seeming indifference reached such a zenith that in 2014 the Department of Education released a list of over a 100 colleges and universities under investigation for violating Title IX. The Department expounded upon this last year, releasing a "Dear Colleague" letter in which it reminded its constituent schools what sorts of actions violate Title IX laws. That letter was a follow-up to a similar one sent out in 2011–which itself was a reminder of sexual harassment guidelines released in 2001–that gave schools instructions on how to deal with sexual assault complaints. As these steps show, these schools under investigation have been repeatedly reminded of their responsibilities, yet many high profiles cases have come up recently.
The incident involving Peyton Manning and the University of Tennessee is a perfect example of the difficulties surrounding these types of cases. The case began all the way back in 1997 with a lawsuit against Manning and the University of Tennessee. It continued with another lawsuit against Manning in 2003, after the release of his autobiography in which he depicted one of the women involved unfavorably. The newest lawsuit that was filed earlier this year shows how long the process surrounding these cases can last. In the meantime, the woman who accused Manning had to agree to leave the school, while the university won a national championship and he was able to enjoy a long and storied career. According to the suit, instead of protecting victims, the school actually created an environment that was hostile to them.
This is certainly not the only controversial incident. Another high-profile incident involved former Florida State University quarterback and current Tampa Bay Buccaneers player Jameis Winston. In 2012, a female student sued Florida State for its investigation of her rape complaint against Winston and its "deliberate indifference" throughout the process. FSU's poor handling of the case also led her to file a lawsuit. The civil suit against the school was resolved this year when FSU paid a $950,000 settlement. The alleged victim has also filed a civil suit against Winston; he has countersued.
The following video looks at the alleged Title IX infraction at FSU:
Results and Remaining Issues
Since the Office of Civil Rights began stepping up its expectations and enforcement of Title IX violations, the number of investigations has increased dramatically. Accusations like these and the actions of the Department of Education are not isolated incidents. As of April 2015, the Department of Education had over 100 active investigations for sexual violence-related Title IX issues. In its Dear Colleague letters, OCR instructs institutions to develop new standards for investigating complaints and instructed institutions to hire a Title IX coordinator to ensure that cases are handled properly.
It is important to note that in many of these investigations, including the ones surrounding Manning and Winston, no one has been found guilty in a criminal court–though criminal guilt is not necessarily the point. Regardless, the original claims were not adequately investigated, and in some cases ignored. Proper investigations may also disprove the claims and absolve the accused. Too often, though, school are accused of not pursuing complaints thoroughly or do not have the necessary processes in place to properly investigate them. Due to these shortcomings, victims are often depicted negatively and a culture of hostility can result.
Unfortunately, OCR's investigations and related civil suits often take a very long time to complete. The Department of Education has a large backlog of investigations into schools that have been accused of violating Title IX. While President Obama made a push for more funding, little more was granted, and likely not enough to offset the rise in the number of cases and the loss of approximately a third of the Department's workforce. Title IX also covers K-12 school districts, along with colleges and universities–adding another lay of emphasis in resolving these cases and achieving resolutions.
---
Conclusion
While Title IX is often seen as a law that guarantees equality in sports, it is much more than that. Athletics is only one of many areas in which the statute seeks to ensure fairness and equality. What is clearer than Title IX's exact breadth is its impact, as it has drastically improved the opportunities for women and girls in the United States. Unfortunately, what is also clear is the limitations of the legislation and the trouble that many institutions have complying with the new guidance.
One example of these limitations, and probably the most troubling, is in regard to sexual harassment. There have been repeated, high-profile incidents of workers and students complaining of sexual harassment or assault. As the growing number of OCR investigations indicate, schools have had a hard time instituting processes to adequately deal with these cases. This is exactly the type of thing Title IX was meant to prevent, yet has struggled to accomplish. The law is certainly not a panacea, but it applies to more than just sports and with greater implementation, it can have a very wide-reaching effect.
---
Resources
Feminist Majority Foundation: Empowering Women in Sports
NCAA: How is Title IX Applied to Athletics?
The Washington Post: Title IX has Helped Encourage Many Girls to Play Sports
USA Today: Florida State Agrees to pay Winston Accuser $950,000 to Settle Suit
ESPN: Baylor Faces Accusations of Ignoring Sex Assault Victims
CNN: 23% of Women Report Sexual Assault in College, Study Finds
Huffington Post: Federal Campus Rape Investigations Near 200, And Finally Get More Funding
Department of Education: Dear Colleague Letter on Title IX Coordinators
U.S. Department of Education: U.S. Department of Education Releases List of Higher Education Institutions with Open Title IX Sexual Violence Investigations
U.S. Department of Education: Dear Colleague Sexual Violence