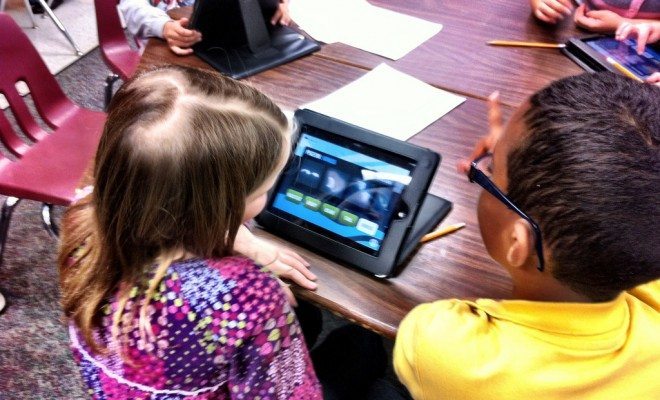 Image courtesy of [K.W. Barrett via Flickr]
Education
Teach for America Expands to West Virginia: Potential Pitfalls and Alternatives
By
|
In February 2015, Teach for America was invited to West Virginia schools for the first time. The first Teach for America educators are slated to arrive in West Virginia next August but only 15 educators will be stationed in the state, and Teach for America only plans to expand that number to 30-35 teachers in the next five years. Several county officials, teachers unions and education advocates have opposed the introduction of Teach for America, claiming that they do not need or want under-qualified teachers.
Despite this backlash, the West Virginia education system is in dire need of educators and is willing to take on Teach for America educators. West Virginia's teacher salaries are among the lowest in the nation, and installing Teach for America recruits is considered by some to be the cost-efficient alternative to raising teacher pay. However, critics are concerned that cutting costs may also result in cutting quality in the classroom. Read on for a look at Teach for America's current training program for new teachers and how it is implemented in new locales.
---
What is Teach for America?
Teach for America (TFA) founder Wendy Kopp began the project as a senior thesis at Princeton University in 1989. Low-income schools faced a debilitating teacher shortage and student outcomes had remained stagnant for several years. In 1989, Knopp launched recruitment programs at 100 universities and began funneling college graduates trained by TFA into the American school system.
Since then, TFA has expanded to 52 regions across the country and has an average of over 40,000 applicants every year. TFA provides educators in the most low-income and low-performing school districts in the country, which have difficulty attracting qualified teachers. The recruits that TFA introduces to the school system are tasked with closing the achievement gap between students from different socioeconomic and racial backgrounds. According to the TFA official website, a majority of school principals are satisfied with the commitment of TFA educators and would gladly hire from TFA again in the future. The statistics on the official website suggest that TFA teachers perform at the same level, if not higher, than their colleagues who were trained through traditional education programs. Despite these positive reports, there has been a growing backlash against TFA for not training teachers for the challenges they will meet in their classroom.
Teach for America Training
TFA usually recruits college graduates (often without education degrees) to teach in the most high-need school districts across the nation. Recruits undergo a five-to-seven week training course the summer before they begin their two year contract at a given school. According to TFA's website, there are five components to the summer institute: teaching summer school, receiving observations and feedback, rehearsals and reflections on the classroom experience, curriculum instruction, and lesson-planning clinics. The training course is built on the assumption that recruits will learn quickly and embrace challenges. After the summer institute, a five day regional induction/orientation period introduces recruits to the town in which they will be working, connecting them with fellow educators and community members. Recruits rely heavily on mentors both within the school system and from the TFA regional network to aid them in the transition.
Concerns with the TFA Training 
TFA has come under fire over the past several years for how little material the summer institute covers. In an essay for The Washington Post, Professor Jack Schneider summed up the problematic nature of this training:
Even filling every moment of the day as they do, there simply isn't enough time in five weeks to prepare novices for the classroom.  And to make matters more complicated, TFA corps members are often placed in schools where they are least qualified to be.
TFA subscribes to a philosophy of "learning by doing," wherein teachers adapt to the needs of their classroom in real time. TFA cites the Mathematica Policy Research group's 2004 report that students taught by TFA recruits topped their peers in math and matched them in reading as evidence that this strategy works. However, a 2010 review of independent research by Professors Julian Vasquez Heilig (University of Texas at Austin) and Dr. Su Jin Jez (California State University, Sacramento) revealed that students taught by TFA recruits perform at significantly lower levels than their peers taught by credentialed beginning teachers. This report found that
Teach for America recruits start at a disadvantage. After several years, they perform equal to or better than their peers, but they often leave the profession before the benefits of their experience can make an impact in the classroom. School districts must spend more money on recruiting as a result of Teach for America's churn. In addition, the organization charges school districts an average of $2,500 for each teacher it provides, and districts spend extra money to train teachers once they arrive.
One of the largest problems with TFA recruits is that they only sign on for two-year periods. Fortunately, many TFA recruits have begun to stay longer than their two-year commitment. A 2011 study found that 60.5 percent of TFA teachers continue as public school teachers beyond their initial two-year commitment. However, remaining within the public school system is not equivalent to staying in the same teaching position. The same study found that 56.4 percent of TFA recruits leave their initial posting after two years and that after five years, only 14.8 percent of recruits continue to teach at the same low-income school to which they were originally assigned. TFA recruits may develop a love for teaching but that doesn't mean they stay in the schools where their skills are most needed.
---
Teach for America in West Virginia
The TFA training program will encounter a new set of hurdles upon its implementation in West Virginia. As the program has not operated in the state before, and is only sending a minimal cadre of teachers to work there, the mentoring network for TFA recruits will be less engrained. One big concern is that it will be difficult to hold an effective regional orientation if the organizers themselves are only just adjusting to the West Virginian environment. TFA has operated in Appalachia for several years, but its activities have been confined to Kentucky–specifically to rural eastern Kentucky. TFA recruited a substantially larger set of teachers in Kentucky, bringing in 30 a year since 2011. The Kentucky program is well-established, with connections to the public school system and a set of TFA alumni who can serve as advisers for incoming TFA recruits in the region. TFA is hoping that West Virginia will parallel the Kentucky program, creating a broader Appalachian success story, but the nonprofit's proposed efforts in West Virginia are currently so minor that it will be difficult for TFA recruits to make any sort of significant impact in the community.
---
Teach for America: Are there alternatives?
Teach for America is often considered the only successful program of its kind in the American educational system. Despite its inefficiencies, there is no nationally integrated program that attracts as many college graduates as TFA does. This may change in the coming months, due to a host of educational grants enacted this fall. In November, the Gates Foundation announced that it will be funneling $34 million in grants to five teacher education and preparation centers across the nation. Vicki Phillips, director of College Ready Education at the Gates Foundation, said that
We know that having an excellent teacher is critical to a student's success, but there is still much to learn about how to best prepare teacher-candidates to be successful in the classroom. We're excited to fund these new Teacher Preparation Transformation Centers so that together, we can better understand which practices are the most effective in preparing new teachers.
Funding these teacher preparation systems will create a new supply of credentialed teachers for K-12 education, so the most needy schools in America will have access to more qualified candidates and will not be as reliant on TFA recruits. In addition, the Harvard Graduate School of Teaching announced a brand new pilot program that will be launched next year called the Harvard Teaching Fellows, which is marketed as an alternative to TFA. The Harvard program plans to:
Engage Harvard students in the second semester of their senior year, with selected students taking a foundational course in the spring and remaining at Harvard for a summer-long training program following Commencement. In September, they will be deployed to partner school networks and districts where they will teach in a classroom, though with only a 60 percent workload. Fellows will then come back to Cambridge for a second summer of professional development for additional support before they return to classrooms. Upon a second year of teaching and program completion, fellows will continue to have support and connections to Harvard Teaching Fellows for the next few years of their careers.
After student protests against TFA in 2014, Harvard has been moving away from connecting its graduates with the organization. The Harvard Teaching Fellows program is only in its infancy, but the fact that it was designed specifically to address the shortcomings of TFA gives it a certain cachet in the education world. School districts like those in West Virginia may prefer to receive teachers from these preparation centers in the coming years rather than the handful of TFA recruits they are currently relying on. More efficient and comprehensive training for teachers could transform school districts across the country to the point that TFA may become less prevalent. In lieu of reforming TFA, the education sector may prefer to phase the program out entirely, replacing TFA recruits with teachers who graduated from these newly funded preparation centers.
---
Conclusion
Teach for America began twenty-five years ago with the best of intentions: connecting educated and passionate young people with students in dire need of educators and mentors. However, educators are concerned that the lack of training that these teachers receive may leave their students struggling in the classroom and the brief nature of their contract leaves school administrators scrambling to find replacements every two years. The introduction of new teacher preparation centers may solve the shortcomings of the Teach for America training process, but for now, Teach for America is the only organization sending a steady stream of teachers into the nation's most desperate schools. Parents and educational professionals in West Virginia are only just opening their doors to Teach for America, but with that invitation, they also may be welcoming a lower caliber of teacher.
---
Resources 
Primary
Additional
Charleston Gazette-Mail: Teach for America Still Coming to W.Va, but Impact May be Limited
Metro News West Virginia: Why WV needs Teach for America
Washington Post: Teach for America's "Dirty Little Secret"
Washington Post: A New Look at Teach for America
Harvard Magazine: Is Teach for America Good for America?
The Gates Foundation: Gates Foundation Awards Over $34 Million in Grants to Help Improve Teacher Preparation Programs
The Harvard Crimson: To Teach A Teacher: Harvard's Alternative to Teach for America
Education Week: TFA Teachers: How Long Do They Teach? Why Do They Leave?