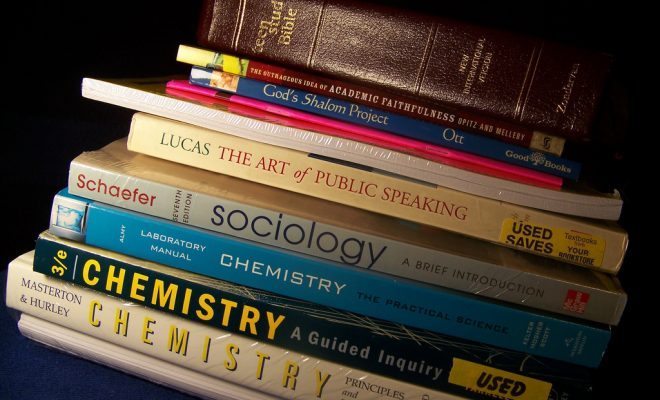 Image courtesy of [wohnai via Flickr]
Education
Obama's College Rating System: Will it Fix Our Higher Education Problems?
By
|
Higher education is the most important aspect to economic prosperity. Colleges and universities prepare future leaders who will drive national and global economies. As globalization is not a new phenomenon, but an established process, education ties together countries via investments, banking systems, technology, and travel. As a result, the quality of education is on the agenda in many countries across the globe.
President Obama's college rating system is a highly debated topic across the country, with policymakers and educators casting concerns over its shortcomings and dangers. The current administration has already introduced reform programs in health care and immigration, which were controversial at best; its plan to reform education is no different. It's an all-encompassing reform that can play out either way. Read on to learn more about the benefits, shortcomings, and possible consequences of Obama's college rating system.
---
Do other governments rank colleges?
Colleges and universities across the globe have long been rated by their governments in the hope of establishing the best educational value. Originally, independent agencies or non-profit organizations played the leading role in this task. Later, governments began to regulate and assess higher education. The United States is not the first country to take steps to ensure quality control in education. For example:
Some initiatives are more successful than others, but all reflect the need to provide meaningful tools for students and governments to compare educational value. Following the global trend, Obama's college rating system is an attempt to ensure quality of learning and accountability on the part of educational institutions in the United States.
---
Why would Obama want to rank colleges?
There are generally three main reasons why the current administration feels the need to address the educational sector, and, specifically, to establish the college rating system: rising student debt, inequality, and falling graduation rates. The picture is rather bleak. The majority of the prospective student body cannot afford college without taking out loans. In addition, there are few jobs available, especially for recent graduates. As a result, some default on their debt, while others struggle for decades to pay back their loans. Unfortunately, not only do colleges charge a lot of money for education, the quality of learning is deteriorating as well.
Rising Student Debt
As more students continue to borrow money from the government to pay for their higher education, the number of those who fail to find a job after graduation and to pay back their loans has increased dramatically over the last decade. According to a recent study, 60 percent of four-year college students graduate with an average $26,500 in debt. In addition, tuition increases every year, prompting concerns over the affordability of higher education. The same study estimates a 231 percent public college tuition increase and a 153 percent private college increase over the last 30 years.
Watch the short documentary below for more information on the increasing costs of tuition and deteriorating value of education in America.
Inequality
Inequality in education is a direct consequence of high tuition. Students whose families cannot afford to pay tuition for their higher education generally have two choices. They can either take out loans from the government, which often lead to decades-long debt, or they can start working low-paying jobs right after high school. Those are two extremes, of course, as some students receive scholarships or combine loans and jobs; however, even if a student qualifies for scholarships based on merit, he won't necessarily be able to pay the full remaining tuition. Not only does this scenario exclude bright-but-poor students from receiving high-quality education, but it prompts many of them to take out multiple loans that they may not be able to repay.
Watch the shocking video below to understand the realities behind wealth inequality in the United States.
Low Graduation Rates
The number of students who fail to complete their studies has increased throughout the last decade. As of 2013, the United States ranks 13 out of 34 countries measured for college attainment. The Chronicle of Higher Education provides in-depth data and analysis on graduation rates across the country, which vary greatly by the type of the higher educational establishment and its location. Click here to read its most recent overview.
Low graduation rates prompt concerns that the overall quality of learning is deteriorating, even though the quality of learning cannot be measured by graduation rates alone. Students drop out of college for many reasons: financial difficulties, family issues, transfers, or simply because they are taking a break. The current administration, however, believes that colleges need to make sure their students are making progress toward a degree, especially those who receive financial aid.
---
So, how will rating colleges fix these problems?
Using the college rating system, the Obama Administration hopes to reduce student debt, provide more access and opportunities to low-income students, and improve higher educational standards. The president's plan is to use these ratings as a mechanism of accountability and transparency. Before taking out a loan, students will have access to information on loan default rates, employment outcomes, and anticipated monthly payments after graduation. If students can make informed decisions, it should help to reduce loan debt. Also, the government will provide more federal funds for those colleges that keep their prices low and improve quality. It should help to quell inequality of access to higher education and raise the value of learning.
---
What does the college rating system look like?
The Postsecondary Institution Ratings System (PIRS) is a part of the Obama Administration's effort to provide more transparency and accountability in higher education. The government is planning to fully implement PIRS by the 2015-2016 academic year.
College Scorecard
PIRS is essentially folded into one tool, the College Scorecard, already available online through the College Affordability and Transparency Center. It's very easy to use, and requires only basic computer skills and internet access. The College Scorecard is still in the process of development; for now it provides information on costs, graduation rates, loan default rates, and median borrowing. The Department of Education is still working on obtaining data on the average income of former undergraduate students. The College Scorecard also provides information on changes in an institution's cost, making it possible to see if tuition has gone up or down over a certain period of time. In addition, students and their families can search by area of interest, college location, and type of college.
Watch the video below for a detailed guide on how to navigate the College Scorecard.
What does it measure?
PIRS measures three main factors: access, affordability, and outcome. All three can be matched to inequality, debt concerns, and learning quality as the above-cited reasons for establishing such a system in the first place.
Access comes from the percentage of students who receive Pell Grants, in an effort to obtain some knowledge on how equal or unequal higher educational institutions are.
Affordability looks at average tuition, available scholarships, and student loan default information, thus looking at debt concerns.
Outcome measures how many people graduate, how many pursue advanced degrees, and the average income of students after graduation.
In addition to being an information hub for prospective students, the president is planning to seek legislation to allocate financial aid to those institutions that obtain high ratings on PIRS. The current administration emphasizes that before the government designates its funds according to this mechanism, the college rating system should be well established, taking into consideration all of the concerns from university administrators across the country.
In order to receive more financial aid via grants and loans, higher education institutions will have to provide the best value and improve on their performance, hence helping students from disadvantaged backgrounds.
---
What is the Obama Administration hoping to achieve?
The Obama Administration hopes to achieve greater accountability and transparency in higher education, especially with regard to the quality of educational institutions, student debt, and income after graduation. The system is meant to empower students and their families to make informed decisions when choosing a college or university to attend.
The president also plans to use the college rating system to aid policymakers who are allocating financial aid to higher educational institutions. It's believed that such financial incentives will prompt colleges to improve their overall performance. The goal is to keep colleges accountable and transparent, rewarding those who will keep prices down and improve educational value.
The overall goal of the current administration is to decrease student debt and to increase access to higher education for low income students, improving quality of learning along the way.
---
What do critics say?
Obama's college rating system is not without its critics who continue to debate its shortcomings and possible negative outcomes. Educational administrators, researchers, and policymakers across the country are troubled with what they see as a rather simplistic approach to rating schools, as well as reliability and validity of the data used, and predicting negative consequences for higher education.
Data and Measurement Problems
To assemble the College Scorecard System, the government obtained data from its own Integrated Postsecondary Education Data System (IPEDS). It's a self-reported data collection mechanism that provides information on first-time and full-time students who seek undergraduate or certificate degrees. It is evident that only a limited population group is measured, completely excluding part-time and transfer students. One of the main concerns here is that PIRS counts transfer students as "drop outs," which essentially can produce faulty graduation rates.
In addition, as IPEDS is a self-reported tool, there is a danger of missing data elements that can be unevenly distributed depending on data collection practices and the diligence of college officials. The data on loan default rates is also concerning, as it can double-count those students who take out multiple loans.
Some experts and researchers believe that PIRS is based on faulty assumptions. The lack of validity and reliability of the data used can misguide students and their families when they are choosing which college to enroll at. The measurements are also not comprehensive, which can lead to misuse of data and produce inaccuracies in college ratings.
Simplistic Approach
PIRS has also been blamed for being rather simplistic in determining the value of colleges and universities across the country. The critique is centered on the notion that some colleges cannot keep their price tags down as they depend on state funding. One study draws parallels between community colleges in California and Florida on one side and New Hampshire and Vermont on the other. The first two are generously supported by state funds, while the latter two have much lower funding from the state. It's clear that California and Florida community colleges are able to keep their tuition low, and New Hampshire and Vermont are forced to raise theirs.
Healthcare prices and other external factors can greatly influence tuition rates.. The danger is that those colleges that cannot keep their prices low, even if it's not their call, will suffer the consequences. They can be punished by receiving no or significantly less funds from the federal government via grants and loans. As a result, with already low state funding and an inability to receive aid from the federal budget, they will be forced to raise their prices even more.
The college rating system also doesn't provide a distinction between program-specific and institution-wide performance. PIRS measures only the aggregated performance of colleges, failing to recognize successes of specific departments. For example, the criminal justice department at Rutgers University is considered to have one of the most comprehensive curriculums for students who want to work in this field. At the same time, other departments at Rutgers are considered less strong. Because PIRS uses an aggregated performance mechanism, there is a possibility that Rutgers University will receive a low rating on its scorecard. As a result, fewer prospective students will enroll in the criminal justice program, which, in reality, is very strong.
Wage Differences
As was mentioned earlier, the College Scorecard will contain information on post-graduation employment. This data will be released from the Internal Revenue Service and Social Security Administration and forwarded to the Department of Education for further analysis. The main concern here is the disproportionality of wages across professions. For example, business executives and doctors earn higher wages compared to teachers and social workers. Colleges that specialize in liberal arts and the social sciences can be at a disadvantage compared to science and technology-centered schools. Thus, certain higher education institutions can receive low ratings just because of the occupations of their graduates.
---
Conclusion
Both data problems and the simplicity of the rating system lead to concerns about the future of the higher education sector. Will it produce the desired results or lead to negative consequences?Obama's college rating system can improve the performance of teachers and learning practices for students; it can decrease student loan defaults and tuition prices; and it can even become an all-encompassing tool of accountability and financial aid disbursement. At the same time, it can further stratify the educational system, widening the gap between exclusive private and second-rate public colleges and universities and hurt liberal arts schools or those with already low state funding. Despite its limitations, PIRS is a starting point on a long journey in developing higher standards, reducing costs, and fostering accountability in colleges and universities across the country.
---
Resources
Primary
The White House: Fact Sheet on the President's Plan to Make College More Affordable: A Better Bargain for the Middle Class
The White House: Education at a Glance
The College Affordability and Transparency Center: College Scorecard 
U-Map: The European Classification of Higher Education Institutions
Australian Government: Tertiary Education Quality and Standards Agency
 Additional
American Council on Education:  Rankings, Institutional Behavior, and College and University Choice. 
Chronicle of Higher Education: Graduation Rates by State
Chronicle of Higher Education: Has Higher Education Lost Control Over Quality?
The New York Times: Colleges Rattled as Obama Seeks Rating System
The New York Times: On Bus Tour, Obama Seeks to Shame Colleges Into Easing Costs
MoneyBox: How Bad Is the Job Market for the College Class of 2014?
U.S. News: Report: U.S. Drops in High School, College Grad Rates