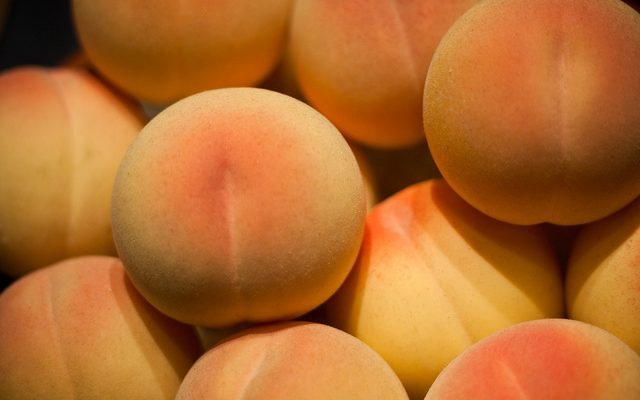 Image Courtesy of [Garry Knight via Flickr]
Elections
Women Bare Their Naked Rumps to Protest Donald Trump
By
|
** Warning: As the title would suggest, this post will contain and link to some NSFW nudity
Some brazen broads in the #NeverTrump movement have devised a new tool to use against the presumptive Republican presidential nominee–female nudity. In an effort to stop Trump from making it to the oval, and to make the Republican National Convention (RNC) as awkward as possible, women are baring it all for anti-Trump votes and female empowerment.
Tramps Against Trump
This movement, comprised of mostly sex workers, has promised to exchange #Votes4Nudes in order to steal votes away from Trump.
#votes4nudesusa #trampsagainsttrump @election2016 pic.twitter.com/hxt98TnC2Q

— Tramps Against Trump (@votes4nudesusa) June 4, 2016
The Tramps Against Trump creator, who goes by the pseudonym "Jessica Rabbit," told Motherboard, "In the past we had Rock the Vote and other ways to get the vote out, but what do young people like now? They like naked people on the internet. So, we're using naked people on the internet to make a change and get people excited about something."
Rabbit and her cohorts are in strong opposition to Trump's anti-abortion (and some would say anti-women) stances, which threaten both their bodies and their livelihoods.
"Whoever becomes president will have a direct effect on what we can and can't do with our bodies, and how the law will move forward relating to us," Rabbit said. "For sex workers, this is a really important election."
In order to receive nudes, 18 and up voters need only provide a selfie with proof of vote (i.e. a voter receipt).
But don't even think about bullying any of these ladies to send you pics. This site has a strictly enforced zero tolerance policy for "harassment, racism, homophobia, transphobia or body shaming of ANY KIND" and violators will immediately be blocked.
Nude Art Installation Outside RNC convention
As a disclaimer let me admit that this isn't a protest of Trump per se, but the nudity will be directed right at him.
Photographer Spencer Tunick, who is best known for organizing large-scale nude shoots, is seeking 100 women volunteers to pose naked in a group art installation in July during the week of the Republican National Convention in Cleveland, Ohio.
This piece, which will be titled "Everything She Says Means Everything," will involve women holding large mirror discs aimed at the convention center in order to "reflect the knowledge and wisdom of progressive women and the concept of 'Mother Nature.'"
Tunick explained the piece's philosophy on his site writing, "By holding mirrors, we hope to suggest that women are a reflection and embodiment of nature, the sun, the sky and the land." Adding, "The mirrors communicate that we are a reflection of ourselves, each other, and of, the world that surrounds us. The woman becomes the future and the future becomes the woman."
You can volunteer to pose naked in Tunick's Cleveland installation here.