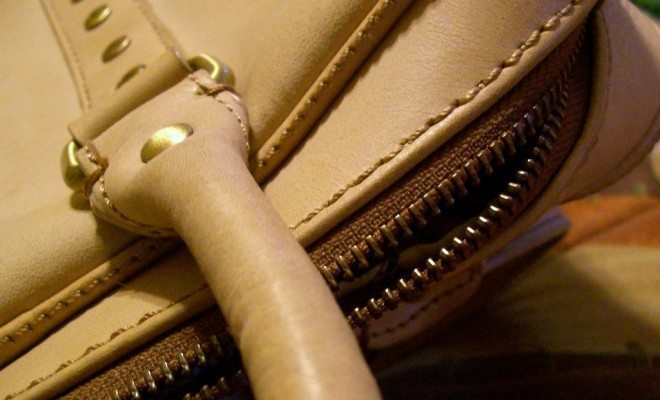 Unzipped Courtesy of [Sarah R via Flickr]
Elections
#WhatsinHillarysPurse: Hillary's Hot Sauce Inspires Sexist Hashtag
By
|
Berniebros are demanding answers to #WhatsInHillarysPurse in the wake of Hillary Clinton's eyebrow-raising hot sauce admission.
Last week Clinton declared that she always has a bottle of the peppery condiment on standby after being asked the question "what's something you always carry with you?" during a radio interview with "The Breakfast Club." Because "hot sauce" likely wasn't the presidential-yet-still-feminine answer that listeners had anticipated, Clinton was accused of pandering to minority voters with a popular Beyoncé reference.
Of all the Clinton hot sauce skeptics out there, The Berniebros [sic] were definitely the most savage. This douchey subset of Bernie Sanders supporters, known for bullying others into "feeling the Bern," capitalized on the political misstep by speculating what else may be hiding in the former Secretary of State's bag.
Under the hashtag #WhatsInHillarysPurse, critics took turns taking jabs mainly at Clinton's personal life, her emails, and her overall credibility. Here's what they had to say.
#WhatsInHillarysPurse Several flash drives full of incriminating evidence. Right next to the hot sauce.

— Roberto Sandernista (@Gungledink) April 25, 2016
#WhatsInHillarysPurse Her memoirs from Bosnia (Foreword written by historian & fellow truth-teller Brian Williams) pic.twitter.com/JCwwa7iGXG

— Bilal Raza Rizvi (@bilalraza) April 25, 2016
Stolen votes from Brooklyn and the Bronx #NYPrimary 🍕
👛👜💼👝 #WhatsInHillarysPurse

— JeSuisNotWithHer (@RenagadeGirl) April 25, 2016
Server wipes#WhatsInHillarysPurse pic.twitter.com/Q6R7MALvJ4

— Brendan McInnis (@BrendanMcInnis) April 25, 2016
Bill's Leash
…………………..And It Is VERY Short#WhatsInHillarysPurse

— McMannofthepeople (@McMannofthepeop) April 25, 2016
Nothing. The contents have been scrubbed, shredded, and trashed. #WhatsInHillarysPurse

— Shannon Knutsen (@STKnutsen) April 25, 2016
Clinton's supporters were quick to call the hashtag a sexist attempt at discrediting the female candidate, since no one seems to be wondering what's in the wallets of her male contemporaries.
Not saying I'm a Hilary supporter but #WhatsInHillarysPurse is super sexist. Nobody's asking what's in Trump's pockets or under his toupee

— Tiffany D. Jackson (@WriteinBK) April 25, 2016
Some of Clinton's supporters even chose to adopt the hashtag to show support for the Democratic frontrunner instead.
Hashtags don't win you squat. #WhatsInHillarysPurse? Try millions more popular votes and an insurmountable pledged delegate lead. 👋🏼👋🏼👋🏼👋🏼👋🏼

— Joseph Hughes (@nczeitgeist) April 25, 2016
#WhatsInHillarysPurse? A Thermos full of Bernie tears! pic.twitter.com/O5T2Uhn9mW

— Hillary's Uterus (@HillarysUterus) April 25, 2016
While the actual contents of Clinton's bag are probably top secret, one thing may be certain. If Sanders doesn't win 59 percent of the remaining delegates, Hillary will definitely have the Democratic nomination in the bag.