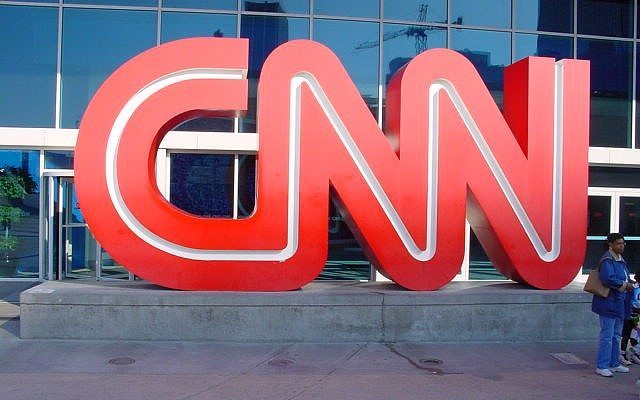 Image courtesy of [Gregor Smith via Flickr]
Elections
What Do You Want to Hear About in the Next Republican Debate?
By
|
The Republican field is about to have its fifth (but feels like 275th) debate of the 2016 primary season, hosted by CNN. Given that the field is still depressingly crowded, the last debate of 2015 promises to be a contentious one. Here's a rundown of what you need to know before tomorrow night's debate:
Participants:
It's no secret that the Republican field has been so crowded this time around that we've needed two debate stages to hold them all. CNN is following the format of the first four debates, with a "JV" table consisting of Arkansas Gov. Mike Huckabee, former Pennsylvania Sen. Rick Santorum, South Carolina Sen. Lindsey Graham ,and former New York Gov. George Pataki.
The main debate will feature nine presidential hopefuls–according to CNN:
Businessman Donald Trump, the front-runner for the nomination, will again be center stage flanked by retired neurosurgeon Ben Carson on his right and Texas Sen. Ted Cruz on his left, CNN announced Sunday. The six remaining participants in the prime-time contest will be Florida Sen. Marco Rubio, former Florida Gov. Jeb Bush, businesswoman Carly Fiorina, New Jersey Gov. Chris Christie, Ohio Gov. John Kasich, and Kentucky Sen. Rand Paul.
The moderator will be Wolf Blitzer, with CNN's Chief Political Correspondent Dana Bash joining Salem Radio Network talk show host Hugh Hewitt as questioners.
Seating Arrangements
The podium arrangement, which places higher-polling candidates front and center, will look like this:
.@CNNPolitics releases lineup, podium arrangement for final GOP debate of 2015 https://t.co/flm7OnriN0pic.twitter.com/ke1uPuRo2s

— Allison Wisk (@allisonwisk) December 13, 2015
Where's the debate?
It's going to be held in Las Vegas, at the Venetian hotel. It's hosted by CNN, so if you want to stream it from the comfort of your own living room while playing a drinking game (no judgment) check out CNN.com's live stream.
Will there be any feuds?
Given that we're getting closer and closer to primary votes–the Iowa caucuses will be held in February–candidates are starting to get a bit nastier with each other. For example, Senators Marco Rubio and Ted Cruz–two of the frontrunners, are almost certain to attack each other, most likely on foreign affairs issues. Cruz is painting Rubio as a centrist who can't be trusted, while Rubio's gripe with Cruz is that he's weak on security-adjacent concepts like surveillance.
We may also see some squabbles between Cruz and Donald Trump. Trump has gone after Cruz hard in recent days. On "Fox News Sunday" Trump called Cruz a "little bit of a maniac" when discussing his career in the Senate. Cruz's response was surprisingly even-tempered, as he tweeted a reference to "Flashdance" at Donald Trump:
In honor of my friend @realDonaldTrump and good-hearted #Maniacs everywhere: https://t.co/KOPIi4XTVt

— Ted Cruz (@tedcruz) December 13, 2015
Whether or not Cruz will take the bait on the stage remains to be seen. 
What will they talk about?
Unlike the last few debates, tomorrow's doesn't have a specified theme. So, what the candidates will talk about could encompass a wide range of issues, but there are a few topics that it's very safe to bet will be discussed. For starters, national security will be a hot topic. A lot has happened since the last debate on November 10, most visibly the horrific terrorist attack in Paris, France, that sparked conversations about the fight against ISIS, Syrian refugees, terrorism, and the status of Muslims in the United States. Additionally, the shooting in San Bernardino, California set many Americans even more on edge, leading to calls from Trump to stop allowing Muslims into the United States. Questions about gun control may also come up, as well as the economy and Planned Parenthood. 
Law Street readers: are there any topics you want to see discussed? Let us know the in the poll below: