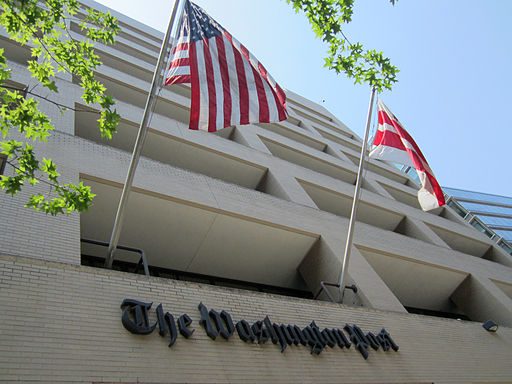 Image Courtesy of [Patrickneil via Wikimedia]
Elections
The Washington Post is Stressed Out by This Election
By
|
What do you get when you put cute animal videos next to hard political news? A nice way to take your mind off of the craziness of this election, that's what!
The writers over at The Washington Post must be having a hard time coping with the stress of the election, and they seem to feel that most Americans are as well.
Because of the increasing anxiety leading up to November 8, WAPO has unveiled a series of videos intended to help people relax–a much needed distraction from fiery rhetoric and constant insults.
One of the videos features a koala bear getting its belly rubbed for around 45 seconds.
The videos are all titled "Election-free video: No Trump, no Clinton. Just [insert cute or amazing thing here]," and there are currently five of them on the Post's video channel Relax 2016.
They begin each video with an aggressive flashing of election coverage clips all over the screen. Then the video suddenly cuts to all black, adding the text "And now, The Washington Post presents something else entirely."
Are cute animals not really your thing? How about drone footage of Versailles?

WAPO said on October 19, "From now until Election Day, The Washington Post Video team will share daily politics-free videos to help you de-stress from the calamities of this election season."
Their latest video features a polar bear playing in a kiddie pool filled with ice.

People on  social media seem to really be enjoying these posts as well.
@washingtonpost love your non election video of zen 🎵 & a koala getting a belly rub. ❤ from your mates Down Under. https://t.co/UgtxNsX8c4

— Danielle Lonnon (@DameDivaDan) October 19, 2016
This is very important. https://t.co/xO56cgA297

— Eric Geller (@ericgeller) October 18, 2016
A reminder: The world is actually wonderful — Election-free video: Just a beautiful jellyfish. https://t.co/v9dkngj9R6

— Doubtful News (@DoubtfulNews) October 18, 2016
It is hard to speculate what other videos they plan to put out, but whatever they come up with will probably  be much better than listening to nonstop election coverage.