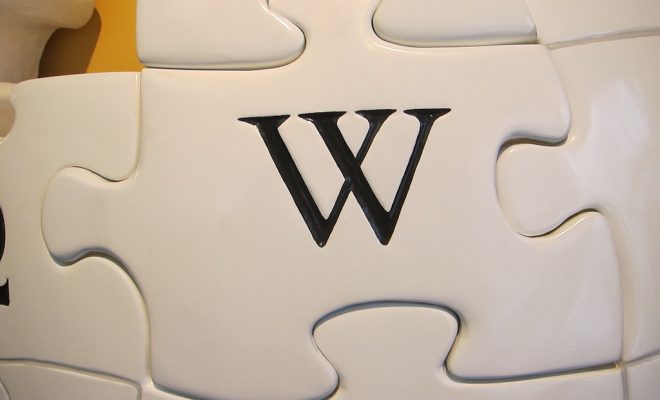 Image courtesy of Fabrice Florin; License:  (CC BY-SA 2.0)
Elections
A Rigged Election, A Rigged Search Engine, and Rigged Wikipedia
By
|
Innocent Googlers just trying to figure out the definition of "pathological lying" were subjected to internet trolling on Monday, when users edited its Wikipedia page to include presidential candidate Hillary Clinton's picture.
Everyone Google the words – Pathological Lying – right now. This is what I got – no joke. pic.twitter.com/jX7m1krIE3

— Brett R. Smith (@BrettRSmith76) October 31, 2016
Typically when Google users put in their search query, the first result is often a brief section of the query's corresponding Wikipedia page. Because of this feature, the first search result users saw alongside the Wikipedia page for "pathological lying" was Hillary Clinton's photo.
The Wikipedia revision history for the "pathological lying" page shows the many different users who meddled with the article. The first of these changes occurred on October 28, by an anonymous user who "Added the only person who has a proven track record for being a Pathlogical [sic] liar. References can be easily looked up on wikileaks, most media sites, and thru [sic] congressional hearings."
IP addresses are used to identify anonymous users who make changes or additions to Wikipedia posts. From a search on the internet, the aforementioned user's IP address was located in Bedminster Township, New Jersey at the time of the search, only 10 minutes from the Trump National Golf Club Bedminster. Interesting.
On October 29, a different anonymous user added the photo of Clinton to the page. This IP address is located in Boise, Idaho, where Clinton is far behind Trump in multiple polls.
Users went back and forth reverting each other's edits until October 31 when moderators locked the page until November 3, citing "persistent vandalism."
As of November 1, moderators had locked the page until after the election, writing, "Changed protection level of Pathological lying: make protrection [sic] consistent with other articles being attacked, until after the election."
In similar fashion, the first result when users search "45th U.S. president" is the Wikipedia page for "United States presidential election, 2016," which briefly showed a picture of only Trump. Wikipedia moderators also chose to lock this page due to a wave of recent edits.
@triplejHack What in the Wide World of Sports is going on with Google!? pic.twitter.com/PJHC23CzDK

— Dilo on Fire (@FireDilo) October 31, 2016