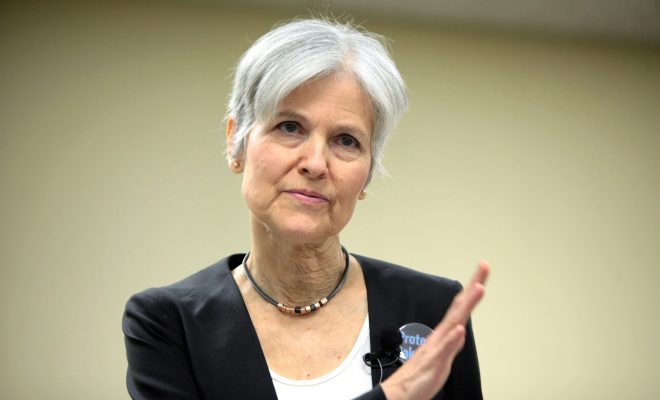 Image courtesy of Gage Skidmore; License: (CC BY-SA 2.0)
Elections
Recount Effort Underway in Wisconsin, Clinton Camp Now Participating
By
|
Green Party presidential nominee Jill Stein took on a pretty big project over Thanksgiving weekend–a Wisconsin recount effort. Trump won a narrow, upset victory in Wisconsin. But Stein raised money to look into that victory–citing concerns of election tampering, perhaps from Russian nationals. Now, the Clinton campaign has lent its support–although officials from the campaign don't seem particularly optimistic.
Stein went after Wisconsin first, given that the deadline to file for a recount was on Friday. She now promises to file in Pennsylvania and Michigan, two other swing states that narrowly went for Trump. In order to support her efforts, Stein has raised more than $5 million (more, CNBC ironically points out, than she raised for her entire presidential campaign).
The margins were indeed thin in those states. According to the New York Times:
In Wisconsin, Mr. Trump leads by 22,177 votes. In Michigan, he has a lead of 10,704 votes, and in Pennsylvania his advantage is 70,638 votes.
But, those are still larger margins than have ever been overcome in a recount. Marc Elias, a lawyer for the Clinton camp explained the campaign's reasoning for participating, but the statement was decidedly somewhat pessimistic that the recount would change anything:
Because we had not uncovered any actionable evidence of hacking or outside attempts to alter the voting technology, we had not planned to exercise this option ourselves, but now that a recount has been initiated in Wisconsin, we intend to participate in order to ensure the process proceeds in a manner that is fair to all sides. If Jill Stein follows through as she has promised and pursues recounts in Pennsylvania and Michigan, we will take the same approach in those states as well. We do so fully aware that the number of votes separating Donald Trump and Hillary Clinton in the closest of these states — Michigan — well exceeds the largest margin ever overcome in a recount.
President-elect Donald Trump was (unsurprisingly) quite unimpressed with Stein's effort. He called it a "scam" and said "the results of this election should be respected instead of being challenged and abused, which is exactly what Jill Stein is doing." But as Elias said: "now that a recount is underway, we believe we have an obligation to the more than 64 million Americans who cast ballots for Hillary Clinton to participate in ongoing proceedings to ensure that an accurate vote count will be reported." We'll have to see if Stein's efforts unearth any new news.