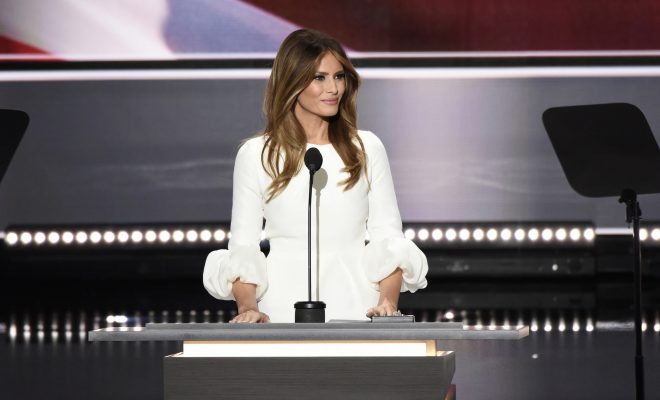 Image courtesy of Disney | ABC Television Group; license (CC BY-ND 2.0)
Elections
Melania Trump Wants to Fight Cyberbullying, but Forgot Who She Married
Melania Trump gave a rare speech in Pennsylvania on Thursday, in which she expressed her concerns about people being mean on the internet, causing many to ask: does she even know her husband?
Melania Trump has generally kept quiet in the campaign since it was revealed that she plagiarized parts of Michelle Obama's speech from 2008 during the Republican National Convention in July. But on Thursday evening, Pennsylvania women got to hear what her plans would be if she were to become the First Lady.
Trump said she worries about "all of our children" and that people are being mean on the internet. "Our culture has gotten too mean and too rough, especially to children and teenagers," she said. She went on to say that kids are "hurt when they are made fun of, or made to feel less in looks or intelligence. This makes their life hard. It can force them to hide and retreat."
The irony in Melania Trump's words–as her husband has become known for cyberbullying, insulting people based on their looks, and for the recent news that he may have sexually assaulted as many as 17 women–is almost too much. During the campaign, Donald Trump has insulted and verbally harassed anyone who is the least bit critical of him or doesn't live up to his standards of appearance. The New York Times compiled a list of 282 people, places, and things that Trump has insulted since declaring his candidacy last June. The list includes, among many others, the TV show Saturday Night Live ("unfunny show"), actor Alec Baldwin ("portrayal stinks"), Megyn Kelly ("crazy" and "sick"), Alicia Machado ("disgusting"), and the United States ("weak").
Melania Trump can't be serious with being an advocate for cyberbullying when Donald Trump is a cyberbullying predator on & off social media! pic.twitter.com/lRAbw3b3Ba

— Mr. Weeks (@MrDane1982) November 4, 2016
Melania may not have realized that she used one of Hillary Clinton's foremost arguments against Donald–also put forth by Michelle Obama–to challenge his fitness for the presidency. Clinton and Obama both talk about how important it is to be a role model for children and to protect them from language that is disrespectful and mean. On Thursday, Melania Trump spoke of the exact same problems. She said:
It is never OK when a 12-year-old girl or boy is mocked, bullied or attacked. It is terrible when that happens on the playground and it is unacceptable when it's done by someone with no name hiding on the Internet.
The internet reacted right away.
.@MELANIATRUMP I'm so glad you lectured America on the evils of cyber bullying. Please also discuss it with this man.->

"Melania Trump" pic.twitter.com/lPL4V1j8Ma

— Cornelia (@PaladinCornelia) November 4, 2016
She also said that children are often picked on for their "looks and intelligence," which she says isn't cool. Trump also said that she will work for women's rights. Maybe she forgot that her husband called Rosie O'Donnell "fat" and "ugly," Bette Midler "extremely unattractive," and Debbie Wasserman Schultz "highly neurotic."
Donald Trump's rhetoric has already had a notable effect on kids, a development that has actually been named the "Trump Effect." His language may be increasing bullying in schools, especially for kids of a nationality, race, or religion that Trump has mocked.
Now Melania Trump says she would like to focus on the same groups and issues that the Democrats are using to criticize her husband. But the question is, will she be able to disregard everything that her husband has said and done, and how long will that last?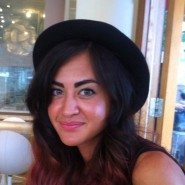 Emma Von Zeipel is a staff writer at Law Street Media. She is originally from one of the islands of Stockholm, Sweden. After working for Democratic Voice of Burma in Thailand, she ended up in New York City. She has a BA in journalism from Stockholm University and is passionate about human rights, good books, horses, and European chocolate. Contact Emma at EVonZeipel@LawStreetMedia.com.