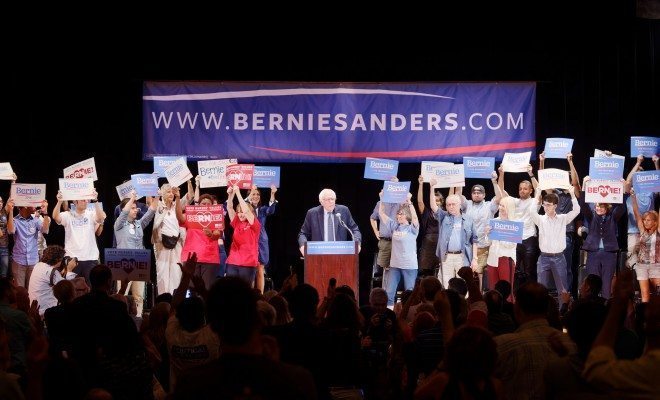 Image courtesy of [Michael Vadon via Flickr]
Elections
A Small Boost for Sanders, Who's Determined to Keep Going to the End
By
|
The primaries in West Virginia last night ended with victories for Bernie Sanders and Donald Trump. Even though Hillary Clinton leads with a pretty much insurmountable margin, Sanders's recent victories show that he still has strong support from voters, and he has pledged to not give up until the nomination is officially decided.
This means Clinton has to divide her focus between winning the Democratic nomination on the one hand, and on the other, defeating Donald Trump in the general election. For Trump, it was an easy win in both West Virginia and Nebraska last night–winning more than 75 and  60 percent of the vote respectively. His success comes despite rumors that Ted Cruz might get back into the race if the results turned in his favor. Which they didn't.
Here's a recap of what went on last night:
Next up is the Kentucky primary for the Democrats and the Oregon primary for both parties, which will take place on May 17.