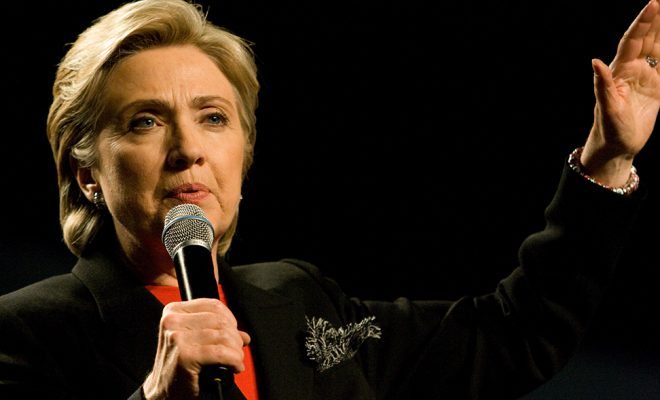 Image courtesy of [Brett Weinstein via Flickr]
Elections
Independent Audit: Clinton At Fault For Private Email Scandal
By
|
An independent audit into the private email account of Hillary Clinton–used during her tenure as Secretary of State–found her as acting irresponsibly in regards to repeated warnings from the State Department. The audit–78 pages in total–said Clinton ignored directives from the State Department in regards to private email as concerns about the legality of passing classified government documents through a private account were brushed aside. It also acknowledged that her private home server might have been breached by hackers, a point Clinton's aides deny.
Other notable takeaways from the audit:
Though she was briefed about cybersecurity risks in a memo in 2011, Clinton's account did not meet minimum security guidelines as outlined by the State Department and as required under the Federal Records Act.
Before her duties as Secretary of State ended in 2013, Clinton should have turned over all emails to the department. She released only half of those emails, and only after her use of a private server was revealed by media reports in 2015.
Although Clinton and her aides have agreed to cooperate in an ongoing FBI investigation into the affair, none would comply with the independent audit. But on CBS's "Face the Nation" this month: "I've made it clear that I'm more than ready to talk to anybody, anytime. And I've encouraged all of (my staff) to be very forthcoming," Clinton said.
As expected, Clinton's aides rushed to her defense and Republican critics seized the audit as proof she is unsuitable to be president.
"The inspector general documents just show how consistent her email practices were with those of other secretaries and senior officials at the State Department who also used personal email," said Brian Fallon, Clinton's campaign spokesman, in regards to the audit's findings that previous secretaries–including Colin Powell–have used similarly private servers in the past. But according to the report, Clinton's methods were "considerably more detailed and more sophisticated" than past secretaries.
Reince Priebus, chairman of the Republican National Committee, saw the findings as more than a mere slip-up: "The stakes are too high in this election to entrust the White House to someone with as much poor judgment and reckless disregard for the law as Hillary Clinton," he said.
What Wednesday's report means for the ongoing FBI investigation into the matter is unclear, but as the November election inches closer into view, it's an issue to keep an eye on in the coming months.