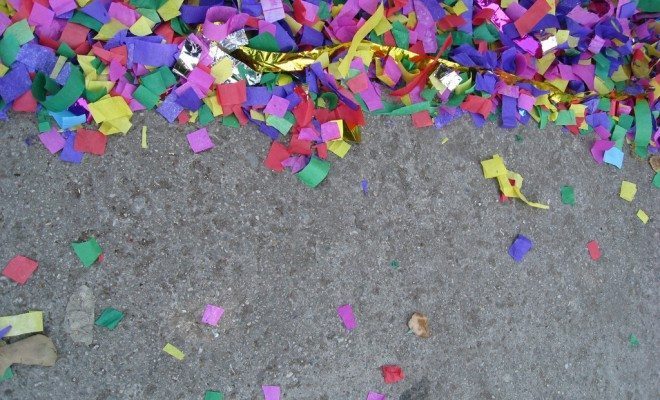 Image courtesy of [Sherrie Thai via Flickr]
Elections
Here's The Growing List of People Who Swear NJ Muslims Celebrated on 9/11
By
|
Donald Trump is know for touting the most controversial comments while on the campaign trail, but his November declaration that "thousands" of New Jersey Muslims celebrated on 9/11 continues to gain traction with fellow Republicans–despite evidence disputing it.
Trump claims that he saw "with his own eyes" on television thousands of people cheering as the buildings came down. Yet experts have combed through news clips from that time period and found nothing. There were, however, several news clips from that time of people celebrating the attack overseas in Muslim countries. Some people have chalked Trump's comments up to a misrepresentation of those videos, while others think he just pulled the memory out of thin air.
Needless to say, controversy over the comment has caused a division within the Republican party. Some GOP members agree with Trump, and others condemn the political ploy, including New Jersey Gov. Chris Christie and former Florida Gov. Jeb Bush who said it just "didn't happen" and "I don't believe it," respectively. So if you're looking to keep tabs, here is a list of  the people who have so far chosen to hop on Trump's Muslim-partying-bandwagon.
Dr. Ben Carson
Carson was one of the first people to support Trump's claims by saying that he also saw a video of thousands of Muslims partying on 9/11–in New Jersey. But when reporters began to hound him he opted to clarify his statement saying, "I did see the film. I don't know where they were, but I did see the film."
Rudy Giuliani
The former mayor of New York City who was in office during the 9/11 attacks should be a reputable source–right? Well, when questioned by CNN Giuliani said "we did have some celebrating, that is true." However, he rebuked claims that it was "thousands," but more like "10, 20, 30, 40" people. Giuliani then recounted a story of a Muslim-owned candy shop he'd heard about where some Muslims celebrating in the streets that day were beaten up by local school children.
On the other hand George Pataki, the governor of New York at the time of the attack, disagreed.
Not sure what luxury spider-hole @realDonaldTrump was hiding in on Sept11 but I saw Americans come together that day @GStephanopoulos

— George E. Pataki (@GovernorPataki) November 22, 2015
Debbie Schussel
Schussel, a controversial anti-Muslim right-winged columnist, wrote a column swearing that "thousands of Palestinian Muslims outside Paterson's town hall" celebrated that day, and even referred to an MTV news report in Paterson, NJ from that time as proof. MTV has since debunked these claims  by digging up the clip in question, which can be watched below. They edited it to add in new footage where they reinterviewed the main witness from that day, then-high school senior Emily Acevedo, who claimed to see kids rioting. Fourteen years later Acevedo says what she saw that night "would have happened any other summer night."  
Ann Coulter
The controversial commentator claimed to have proof that Muslims did celebrate on 9/11 when she tweeted out a video featuring a Howard Stern taping, where callers claimed to have seen Muslims celebrating in Paterson. Again these claims have not been substantiated.
WOW – THIS MAKES IT 10 PIECES OF PROOF OF MUSLIMS CELEBRATING 9/11 ATTACK IN NJ! @realDonaldTrump https://t.co/3v21LUJyWI — Ann Coulter (@AnnCoulter) December 2, 2015
So are all of these people flat out liars, or could they just be exaggerating or remembering what happened that day wrong? Well according to Elizabeth Loftus, a psychologist and expert on the ways the mind concocts memories at the University of California, that very well could be the case. She claims Trump may be just misremembering rather than lying saying," just because someone tells you something with a lot of confidence, detail and emotion, it doesn't mean it really happened." Whether it's misremembering or lying, it unfortunately appears to be spreading around.