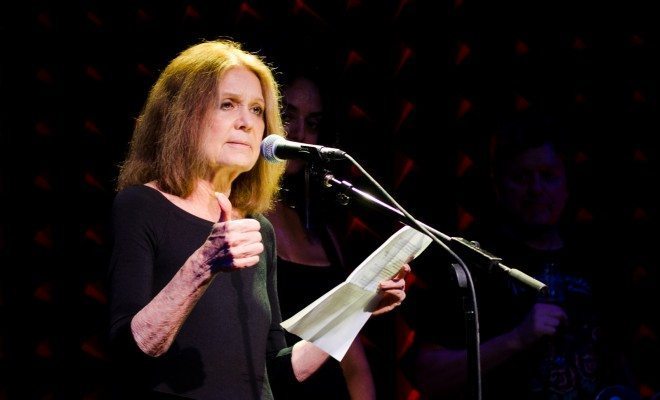 Image courtesy of [Marnie Joyce via Flickr]
Elections
Feminist Gloria Steinem Faces Backlash From Bernie Supporters
By
|
In an interview with comedian Bill Maher on Friday, feminist activist and bestselling author Gloria Steinem–along with her usual dose of humor-laced progressive statements–said something that was not so progressive. In fact, in their discussion of young female activism and the 2016 Democratic party candidates, Steinem's statements sounded, dare I say it, sexist. She implied that young women only make decisions based on their love life, and that older generations of women are wiser because of their years dealing with oppression:
Women are more for [Clinton] than men are … First of all, women get more radical as we get older, because we experience … Not to over-generalize, but … men tend to get more conservative because they gain power as they age, women get more radical because they lose power as they age.

And, when you're young, you're thinking, where are the boys? The boys are with Bernie.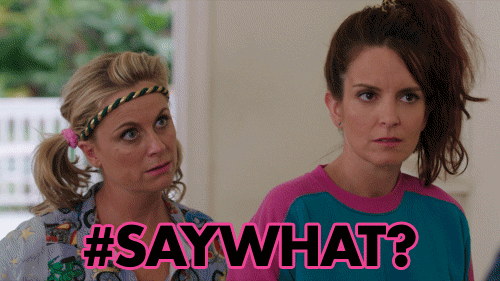 Women were quick to take to social media after Steinem's statements, starting the hashtag #NotHereForBoys.
Let @GloriaSteinem know – we are here to ORGANIZE for and #NotHereForBoys: https://t.co/Iufi6VthIn#FeelTheBern pic.twitter.com/hp8dcUOwGf

— People For Bernie (@People4Bernie) February 7, 2016
#NotHereForBoys. I support @BernieSanders because he stand for #climate action and workers' rights.

— Aly Johnson-Kurts (@AlyJohnsonKurts) February 7, 2016
>@GloriaSteinem I'm here to elect a candidate not beholden to wall street donation. I'm #NotHereForBoys

— Moumita Ahmed (@MouBerningluv) February 7, 2016
I'm a 2 tour combat vet, here to vote for taxing big banks and businesses, civil rights, free tuition, universal healthcare. #NotHereForBoys

— sarah leifheit (@fleurdesarah) February 7, 2016
I never thought I'd see the day where I was thoroughly insulted by @GloriaSteinem #NotHereForBoys #FeelTheBern #IActuallyHaveABrain 😒✋

— Chrissy (@Christinker) February 6, 2016
Feminists, especially those feeling the Bern, have been left flabbergasted by Steinem's statement. It comes from a woman who has praised millennial women for their activism, and who has actually endorsed Bernie as an "honorary woman" during one of his past campaigns. Bernie is, arguably, the most radical candidate in the presidential race, throwing a wrench into her theory that women radicalize as they age. What makes it worse is that Bill Maher, who is funny but sometimes walks the line separating humor and sexism, turned it back around on her, pointing out that if he had said the same thing Steinem probably would have reprimanded him. So what gives?
It goes without saying that, whatever your political stance, you should choose which candidate best matches your beliefs. And while it may have been true when Steinem was in her 20s that women changed their opinions to find men, it certainly is not the case today.
Watch the entire interview below.