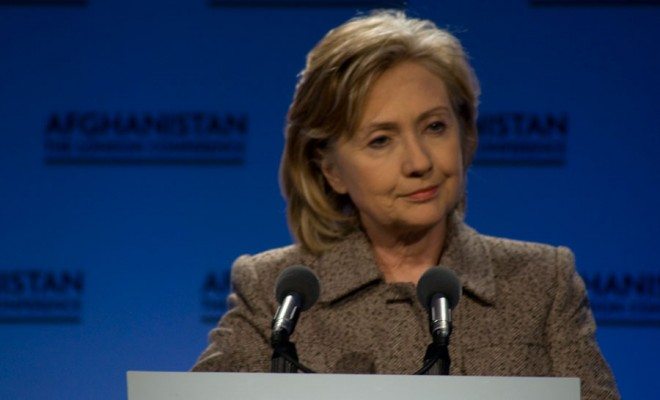 Image courtesy of [U.S. Embassy London via Flickr]
Elections
Bad Lip Reading Takes on Latest Democratic Debate
By
|
Bad Lip Reading features one of the simplest yet most entertaining concepts on the internet. A Youtube channel run by an anonymous creator, it takes videos of celebrities, politicians, and movie trailers and dubs in ridiculous things for the speakers to say. Bad Lip Reading has long been spoofing this year's crazy cast of presidential candidates, but its rendition of Bernie Sanders' and Hillary Clinton's last debate in New York is one of the best yet. Check it out below:
One of the highlights is when Bad Lip Reading graduates from just dubbing in silly things for Sanders and Clinton to say, and moves on to spoofing Sanders' hand motions as well, by having him play a game of charades called "Time to Act." Prompts included "you ask the waiter for the check" "you see a bee" "prostate exam" "timid Napoleon" and "your hand is a baby bird, your fingers are the beak."
In the spot, which features more Sanders than Clinton (perhaps because of his more characteristic charisma and hand gestures) the Vermont Senator also takes a break from the debate to sing a quick song, "Why is it creepy to juggle in bed? When God gave us hands, and God gave us balls, and God gave us beds?"
Bad Lip Reading has certainly been having plenty of fun this election cycle, like with this interpretation of Republican hopeful Ted Cruz's words:
Or this nonsensical version of the first Republican debate back in the summer of 2015:

As the primary contests yield nominees who will inevitably face off many times  before the general election, Bad Lip Reading will probably have even more fantastic fodder. I, for one, can't wait.