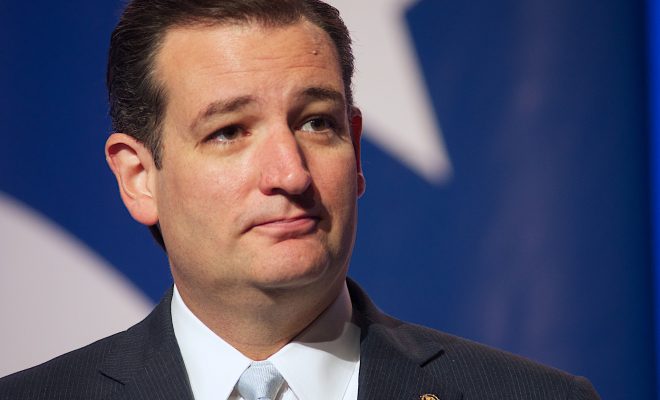 Image Courtesy of Jamelle Bouie; License: (CC BY 2.0)
Politics
Senate Republicans Release Revised Health Care Plan
By
|
Senate Republicans unveiled a revised draft of their new health care bill Thursday, the chamber's second crack at repealing and replacing the Affordable Care Act. The new draft, released at a closed-door, Republican-only meeting Thursday morning by Senate Majority Leader Mitch McConnell (R-KY), contains an amendment aimed at the Senate's most conservative members. Only two Republicans can oppose the bill for it to still pass, though as of Thursday, a handful have expressed deep reservations about the proposal.
The revised legislation largely resembles the initial Senate plan which was released last month. Medicaid would still face steep cuts, a provision that has led many moderate Republicans from states that recently expanded Medicaid to oppose the bill.
Perhaps the most striking change to the bill is an amendment courtesy of Sen. Ted Cruz (R-TX), one of the Senate's most conservative members. The so-called Cruz Amendment would permit insurance companies to offer plans that fail to meet certain Obamacare regulations, as long as they concurrently sell plans that do. Critics of the amendment, which was presented in the document in brackets–meaning it is liable to change–say it would hike care costs for sick people.
Under the revised plan, two taxes on the wealthy imposed by Obamacare would remain in place, as would a tax on health executives' pay. The measure would also infuse a $112 billion "stability fund," aimed at lowering premiums, with an additional $70 billion. Addressing lawmakers' concerns about the ongoing opioid crisis, the bill earmarks $45 billion toward combating drug addiction.
Still, McConnell and Sen. John Cornyn (R-TX), the majority whip, must corral enough "yea" votes in a caucus with a cacophony of competing voices. There are moderates, like Sen. Susan Collins (R-ME), who have objected to the Republican bill at every turn. On Thursday afternoon, Collins tweeted, "Still deep cuts to Medicaid in Senate bill. Will vote no on MTP. Ready to work w/ GOP & Dem colleagues to fix flaws in ACA."
And then there are heels-dug-in conservatives who viewed the initial bill as not being far enough to the right, like Sen. Rand Paul (R-KY) and Sen. Mike Lee (R-UT). Lee, who previously advocated for the Cruz Amendment, would like to see more details before signing off on the revised bill, according to a spokesman. The Congressional Budget Office, a non-partisan budget analysis agency, is reviewing two versions of the bill–one with the Cruz Amendment, one without.
Many senators have expressed reservations that the bill, which will likely be debated next week, will even be considered.
"I don't even know that it's going to get to a vote," Sen. John McCain (R-AZ) told Politico. Appearing on Fox News on Thursday morning, Cornyn, the man responsible for ensuring the bill garners the requisite number of votes, said: "If you vote 'no' on this bill, it essentially is a vote for Obamacare because that's what we're going to be left with."