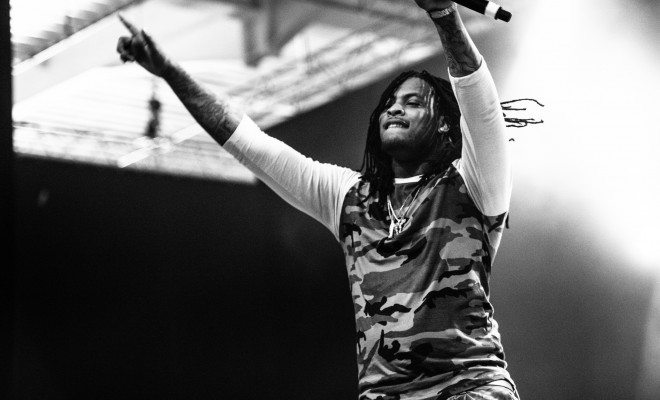 Image courtesy of [Kmeron via Flickr]
Elections
Top 3 Most Ridiculous Moments From the 2016 Elections…So Far
By
|
The 2016 presidential race may still be far away, but that hasn't stopped a few candidates from gaining buzz early by officially throwing their names into the "potential president" mix. But before our campaigners get too serious with debates on foreign policy and health care, lets add a little humor into the fold.
Here are the three most ridiculous moments from the 2016 election so far.
Presidential Candidates Turned into Sims
Over Easter weekend the Independent Journal Review (IJR) decided to turn eight Republican presidential candidates into the "Republisims" and drop them into a generated White House on auto-pilot to see what would happen. These lifelike sims immediately began talking to themselves in mirrors, getting into fights with sim Rand Paul, and jumping into the pool to use the the "bathroom island" which was heavily guarded by sim Chris Christie.  Sim Ben Carson lasted the longest out of the bunch, making him your 2016 Republican candidate. Read a hilarious play-by-play here.
Not to be left out, IJR let eight Democrats have their turn as "Demosims," which was live streamed yesterday. Sorry Hillary, but the winner was sim Vice President Joe Biden.
Watch the DemoSims LIVE: http://t.co/T9J0Pc1Exm pic.twitter.com/wGB3PaS8AM

— Benny (@bennyjohnson) April 21, 2015
Hookers for Hillary
The ladies from an infamous Nevada brothel, the Moonlite Bunny Ranch, are making it clear who their candidate is early with the site HookersforHillary.com. The bunnies explained their reasoning for joining Team Hillary by discussing her stance on various platforms including healthcare reform, preventing trickle-down-economics, and my personal favorite "foreign policy experience. They wrote:
As Secretary Of State, Hillary Clinton gained invaluable experience negotiating with foreign leaders, and the Bunnies can definitely relate to negotiating through a language barrier.The Bunny Ranch entertains customers from all around the globe, and the girls have great respect for any woman who can take powerful men from oppressive cultures and make them bend to her will.  With her eye on the international landscape, the Bunnies are confident that President Hillary Clinton would also avoid a repeat of the Secret Service's Colombian prostitution scandal by making sure that her detail buys American.
Unfortunately, I don't think this was the kind of endorsement Hillary was hoping for, and I am pretty sure Hillary wasn't in the market for domestic hookers for her security detail.
 Waka Flocka Flame 4 Prez
In 2012 Waka Flocka made a promise to the American people.
I'm dead ass running for president in 2016. — Waka Flocka Flame (@WakaFlockabsm) November 7, 2012
Two and a half years later the "No Hands" rapper sat down with Rolling Stone on 4/20 to talk about being president while rolling up some "presidential kush." Here are some of Flocka's plans if he becomes president:
Stop all dogs from coming into restaurants.
Ban anyone with size 13 feet or over from walking in public because he doesn't want to see their "big ass feet taking up all the space on the concrete."
Require all children to learn all of his lyrics before they graduate or they have to "start all over again from third grade to twelfth."
And of course, Flocka plans to legalize weed! Watch the aspiring nominee's campaign video below.
We can't wait to see what ridiculous moments happen next in this already crazy election. Stay tuned!