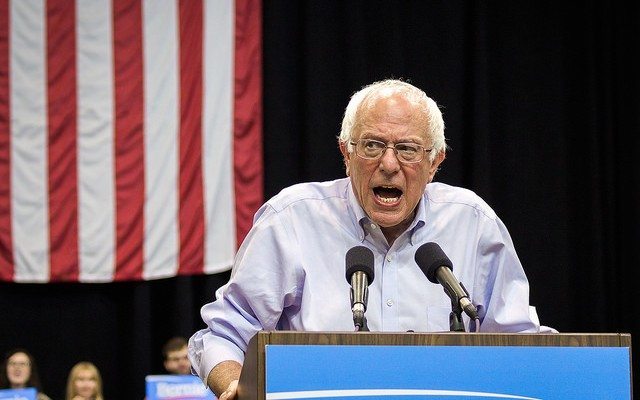 Image courtesy of [Nick Solari via Flickr]
Elections
10 Things Bernie Sanders Needs to Do to Win the Democratic Nomination
By
|
Bernie Sanders is running arguably the most exciting and revolutionary campaign of the 2016 primary season. Nevertheless, he is still trailing Democratic front runner Hillary Clinton by a large margin. With that in mind, here are the top 10 (mostly serious) things Sanders should consider if he wants to win the Democratic nomination
1. Get more of the minority vote
In recent weeks, Bernie has been showing signs of improved polling among black voters, which is a great sign. But he is still trailing Hillary by a very wide margin, and is also having trouble with the Hispanic vote. His message of systematic change has the potential to be very attractive to minority voters, but Sanders needs to improve his recognition among these important Democratic blocs. But as long as he doesn't try to do the Nae-Nae on television, he has a good chance of improving on this front.
2. Get better exposure on traditional media
This is a phrase you probably never thought you would hear uttered in the 2016 election cycle. If you frequently use social media, you could easily be under the impression that everyone in the country is rooting for Bernie to win the nomination, but this is not the case in polls. Bernie has to continue to get his message out, but in ways that don't just reach young voters. That means he will have to use carrier pigeons, or whatever way old people get their information.
3. Convince Joe Biden to run
With Biden in the race, Bernie can let the other candidates fight each other in a failed attempt to prove that they have distinct visions for their presidencies. This will highlight the incredible pushes for reform that comprise Bernie's platform.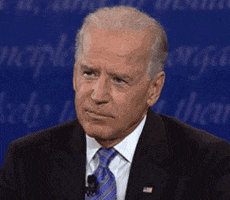 4. Downplay the "democratic socialist" label
Even if it is accurate, it is important that Bernie downplays the "socialist" label, since the word is too loaded for an American audience. Instead he should stick to more acceptable terms like "progressive" or "radical left-wing nut." It is also important that Bernie rebuffs the idea that he is the Democratic version of Donald Trump. He needs to continue to emphasize that his platform is composed of progressive attempts to save the middle class, not a series of rants that sound like the political satire on the "Colbert Report."
5. Break his "no attack ad" policy
One thing Bernie is very proud of is the fact that he has never run a negative campaign, but he has hinted that this is a possibility for this race. As commendable as it is that he has tried to remain above the political pettiness, at the end of the day he has to convince a fickle, emotion-driven American population to vote for him. There's a saying here: "you have to crack a few eggs to make an omelette." Bernie would do well to keep that in mind.
6. Keep racking up the endorsements.
Endorsements send powerful signals to voters and being endorsed by labor unions, civil rights activist Cornell West, and the makers of Ben and Jerry's are important steps for Bernie. Now if only Elizabeth Warren and Obama would throw their support behind Bernie…
7. Be even more fed up with the system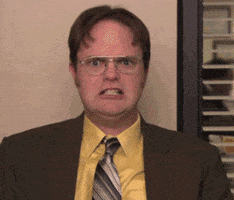 There are some people who don't support Bernie Sanders because they just aren't sure he really wants to change the American political system for the better. His history of dedication to the middle class, American labor, civil rights, climate change, and bipartisan action just isn't convincing enough. I recommend he yells 10 percent louder in a 20 percent more exasperated tone at all subsequent rallies.
8. Fix his hair
We understand, Bernie was too busy fighting the partisan crap-fest that is Congress to ever have time for a comb or brush, but presidential candidates need to have tame hair. Remember, the presidential process is just a grand popularity contest, and all the cool kids have cool hair. I mean come on, there is no way that any candidate with crazy hair could ever win their party's nomination, or lead in the polls.
9. Release his email record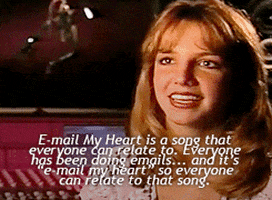 Everyone is doing it, and I heard that it's the only way the news media will cover a Democratic candidate.
10. Get Tom Brady to admit he deflated the footballs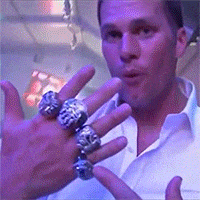 We haven't forgotten about that, have we people? He can't just get away with that. Not in Bernie's America.
At the end of the day, pundits and statisticians alike will continue to posit that Bernie Sanders has no chance of winning the nomination. But remember, they also said that there would never be fourth Pirates of the Caribbean and now they're making a fifth, so anything can happen. The biggest must-do for Bernie's campaign at this point is exposure. As more and more Americans hear his message, they are starting to #FeelTheBern. He'll need the fever to keep spreading if he hopes to win the nomination.