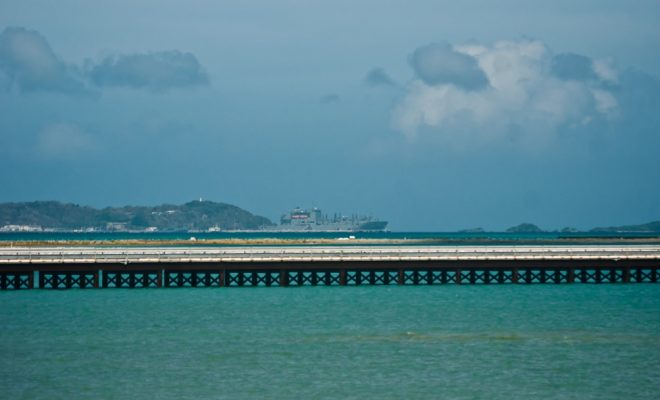 "Okinawa Japan" courtesy of Ricardo Mangual; License: (CC BY 2.0)
World
U.S. Returns 10,000 Acres of Land to Okinawa
By
|
The U.S. military handed back nearly 10,000 acres of land to Okinawa on Thursday, the largest land transfer since the U.S. occupation of the Pacific island ended in 1972. Belonging to the 19,300-acre Jungle Warfare Training Center in the northern part of Okinawa, the land equaled 17 percent of the American-owned land on the island, according to the military.
Many residents continued to protest the U.S. military presence on the island, which they want to entirely disappear. Politicians, including Japanese Prime Minister Shinzo Abe, praised the move. On Thursday, during a ceremony in Nago, a northern city near the U.S. bases, U.S. Ambassador to Japan Caroline Kennedy said the land transfer "demonstrates America's continued determination to reduce the impact of our presence here in Okinawa while maintaining our security commitments to the entire nation of Japan."
U.S. military operations in Japan are heavily concentrated on Okinawa, Japan's southernmost prefecture that makes up less than one percent of the country's landmass and maintains a distinct cultural identity. Out of the 50,000 U.S. troops in Japan, about half are on Okinawa, mainly in the southern part of the island near its prefectural capital, Naha. About 20 percent of Okinawa is controlled by the U.S. military.
Protests in Okinawa, an ever-present feature of the tropical island, continued on Thursday. For one, in exchange for returning the land, the Japanese government agreed to build six helicopter landing pads at the jungle warfare training center. Last week, an American Osprey, an aircraft that would use the pads, crash landed off Okinawa's southern coast, frightening and angering many residents.
Okinawa's Governor Takeshi Onaga boycotted Thursday's ceremony in Nago. "I greatly regret that the U.S. military doesn't have any consideration for the people of Okinawa," he said in a statement. Tensions between the U.S. military and Okinawa's residents have been simmering over the past year. In May, a former marine was charged with raping and murdering a 20-year-old Okinawa woman, igniting fierce protests throughout the island.
Though the U.S. remains committed to maintaining its presence on the island, that could change under President-elect Donald Trump, who has suggested the U.S. pays too much to defend Japan. Japan is a key ally in the region for the U.S., and American bases there act as deterring forces against provocation from China and North Korea. For now at least, the U.S. will continue blanketing the island with fenced-off bases and troops.
In a statement, Lt. Gen. Lawrence Nicholson, commanding general of III Marine Expeditionary Force and Marine Forces Japan, said: "This decreased training area on Okinawa will not deteriorate our commitment or our ability towards working with the Government of Japan and our partners in the Japan Self Defense Force in mutual defense of this country."