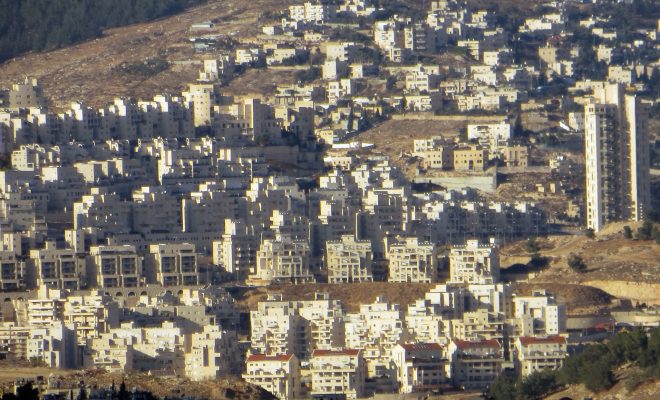 Image Courtesy of Alan Kotok; License: (CC BY 2.0)
World
With U.S. Abstention, UN Passes Resolution Condemning Israeli Settlements
By
|
After a discussion with Israeli officials on Thursday, President-elect Donald Trump broke decades of U.S. protocol, urging the current administration to veto a UN resolution condemning Israeli settlements in the West Bank. But in a UN Security Council (UNSC) vote on Friday afternoon, the U.S. abstained, flouting Trump's suggestion, and acting in contrary to decades of vetoing similar resolutions. Fourteen of the 15 members of the UNSC voted for the resolution.
The resolution, introduced by Egypt and co-sponsored by New Zealand, Malaysia, Venezuela, and Senegal, called the settlements a "flagrant violation under international law" that are "dangerously imperiling the viability" of a two-state solution for Israel and Palestine. Since none of the five permanent UNSC members–which includes the U.S.–vetoed the resolution, it will be adopted.
Though the UN Charter's Article 25 calls on member states to "agree to accept and carry out the decisions of the Security Council," a senior Israeli official said there was "zero chance" the country would follow the resolution and discontinue its settlement policy. The vote was initially set for Thursday, but Egypt withdrew its own resolution after Israel, fearing President Barack Obama would try to back the resolution or abstain, lobbied Trump to interject on the matter.
In a Facebook and Twitter message, Trump did just that, saying "peace between the Israelis and the Palestinians will only come through direct negotiations between the parties and not through the imposition of terms by the United Nations." He added: "This puts Israel in a very poor negotiating position and is extremely unfair to all Israelis."
Both Obama and Trump upended decades of protocol. Obama's administration did so by abstaining on a vote the U.S. usually vetoes (as Obama did in 2011), and Trump for meddling in U.S. foreign policy matters before taking office. Obama has had a fraught relationship with Israeli Prime Minister Benjamin Netanyahu throughout his tenure, and the abstention could be seen as a parting shot to Israel's leader.
Netanyahu is hopeful Trump will steer the U.S. into a cozier relationship with Israel, as he has signaled his support of the West Bank settlements, which the international community largely condemns, and appointed a pro-settlement bankruptcy lawyer, David Friedman, as the next ambassador to Israel.
In a speech after Friday's vote, U.S. Ambassador to the UN Samantha Power said the settlements "seriously [undermine] Israel's security," but reiterated that the U.S. will continue to stand by its side. After the vote, Danny Danon, Israel's ambassador to the UN, condemned the vote and tweeted, "I have no doubt that the new US administration will usher in a new era."