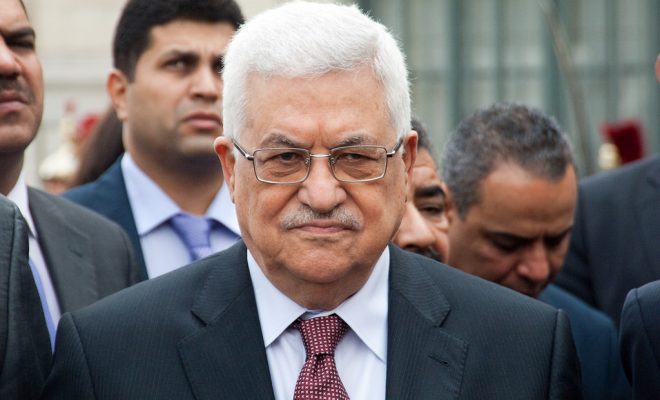 "Mahmoud Abbas" Courtesy of Olivier Pacteau; License: (CC BY 2.0)
Politics
The Taylor Force Act: What You Need to Know
The Senate held a hearing on Wednesday to consider the Taylor Force Act, legislation that seeks to end the Palestinian Authority's support of violence against Israeli citizens. The bill proposes to cut U.S. funding to the PA, which amounts to hundreds of millions of dollars annually, until it stops paying families of Palestinians who commit terrorist attacks against Israelis and others.
Introduced by Sen. Lindsey Graham in February, the bill would "condition assistance to the West Bank and Gaza on steps taken by the Palestinian Authority to end violence and terrorism against Israeli citizens." Funding would resume if the PA takes "credible steps to end acts of violence against United States and Israeli citizens that are perpetrated by individuals under its jurisdictional control," the bill says.
After Taylor Force hearing, @AIPAC not ready to endorse: "Discussions continue to find a bipartisan path forward." https://t.co/wPQIOTTCtB

— Michael Wilner (@mawilner) July 12, 2017
The State Department provides about $400 million annually to the PA, led by Mahmoud Abbas, as the chief political body of the Palestinians. For years, Israel and the U.S. have criticized payments the PA provides to families of "martyrs," or Palestinians who have killed Israelis and others in acts of terror. Stability in the West Bank is paramount to Israel's security, however, so Israel has not conditioned its financial assistance on the PA's practice of paying the families of jailed terrorists.
But Congress decided to act after the death of Taylor Force–for whom the act is named.
In March 2016, Taylor Force, a veteran of the Iraq and Afghanistan wars, was visiting Tel Aviv with a delegation from Vanderbilt University Business School. The group had come to build connections with the Israeli tech sector. Force, 29 at the time, was stabbed to death by a 21-year-old Palestinian man while walking in Jaffa, the oldest section of Tel Aviv, on the shores of the Mediterranean Sea.
We have an opportunity to send a message to the Palestinian Authority that 'Pay to Slay' must end.

WATCH: https://t.co/vvWU3phT2c

— Lindsey Graham (@LindseyGrahamSC) July 12, 2017
If the bill passes–it has not been considered by either chamber yet–the only funds the U.S. would provide to the PA would be for security assistance. Bipartisan support for the legislation has slowly been building since its introduction. The bill was introduced by a Republican and, early on, championed by Republicans. But a number of high-ranking Democrats, including Sen. Chuck Schumer (D-NY), have recently signaled they would support the bill.
Wednesday's hearing before the Senate Foreign Relations Committee, chaired by Sen. Bob Corker (R-TN), featured testimony from men with decades of experience in both Washington and Israel. Elliott Abrams, a diplomat in the Reagan and George W. Bush Administrations, said the PA's payments to the families of imprisoned terrorists "reward and incentivize acts of terror."
"There are cases of unemployed and desperate men who commit acts of terror in order to get these payments—which can amount to a permanent government salary," he said. He added that "all the payments that give assistance to or directly benefit the PA itself should be stopped," but the U.S. should continue funding NGOs and municipalities in the West Bank that do development work.
Dan Shapiro, the U.S. ambassador for Israel from 2011 to 2017, also provided testimony. He called the payments an "abominable practice" that "must stop," adding "there should be no extra bonuses for someone who attacks Israelis. It incentivizes the killing of innocents, and it is just wrong."
But Shapiro said that the Taylor Force Act, in its current form, would tackle the problem with a hammer, effectively choking aid to the PA entirely. He would prefer to use a scalpel.
"Stability in the West Bank, both economic and political, serves Israel's security interests by dampening the atmosphere in which more Palestinians might be drawn to extremism," he said. Shapiro said he supports the bill's intentions, but would like to see it address the problem "without cutting off aid that goes directly to the Palestinian people, provides humanitarian relief, or bolsters stability and security."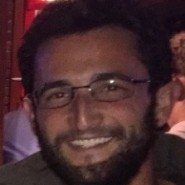 Alec Siegel is a staff writer at Law Street Media. When he's not working at Law Street he's either cooking a mediocre tofu dish or enjoying a run in the woods. His passions include: gooey chocolate chips, black coffee, mountains, the Animal Kingdom in general, and John Lennon. Baklava is his achilles heel. Contact Alec at ASiegel@LawStreetMedia.com.