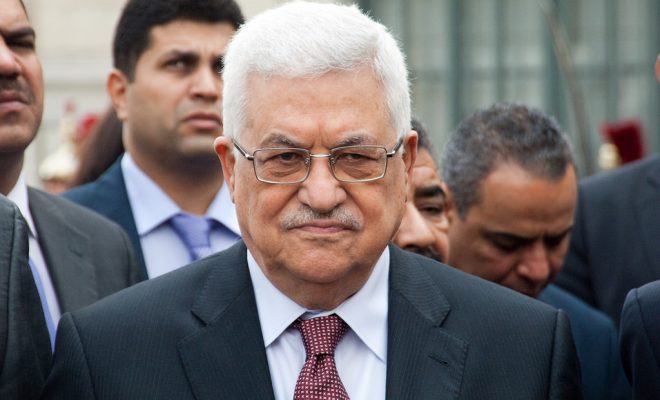 Image Courtesy of Olivier Pacteau; License: (CC BY 2.0)
World
Trump on Israeli-Palestinian Peace Deal: "We Will Get This Done"
For a quarter century, the U.S. has exhaustively tried to broker the deal of all deals: an independent Palestinian state. And it has been seeking lasting peace in a region that has been rife with violence for a century. On Wednesday, during a meeting with Mahmoud Abbas, the Palestinian Authority leader, President Donald Trump expressed confidence that he would achieve what none of his predecessors have been able to.
"We will get this done," Trump said. Striking a peace deal between Israel and the Palestinians has been one of Trump's more consistent priorities. He has appointed a former Trump Organization lawyer, Jason Greenblatt, as the liaison for negotiations. Greenblatt, an Orthodox Jew, has garnered wide praise for his willingness to listen to all of the involved parties–Israelis, Palestinians, and leaders from nearby Arab states like Jordan and Egypt.
Trump insisted he is "committed" to brokering an agreement between Israelis and Palestinians that "allows both people to live, worship and thrive and prosper in peace." During a February meeting at the White House with Israeli Prime Minister Benjamin Netanyahu, Trump did not explicitly support a two-state solution–sovereign states for both Israel and Palestinians–instead saying he favors "the one that both parties like."
Abbas, speaking in Arabic, said a Palestinian state is the only solution to the decades-old conflict, calling on the pre-1967 borders–the West Bank, Gaza Strip, and East Jerusalem–as the template for a future state. Ceding East Jerusalem, home to Judaism's holiest sites, to the Palestinians as their future capital has long been a contentious point for the Israelis. The last stab at peace, mediated by former Secretary of State John Kerry, folded in 2014 after the two sides could not agree to the specifics of a peace deal.
According to Sean Spicer, the White House press secretary, in a private sit-down with Abbas after their public remarks, Trump told the Palestinian leader that a key to lasting peace is for the PA to stop sponsoring terrorism. According to the Jerusalem Center for Public Affairs, the PA, which receives foreign aid, including from the U.S., pays $315 million each year to the families of "martyrs," or men who commit suicide attacks against Israeli civilians.
For Abbas, the "occupation of our people and of our land" must end before a peaceful solution can be reached. "After 50 years," he said, referring to Israel's capture of the West Bank and East Jerusalem from Jordan in the 1967 Six-Day War, "we are the only remaining people in the world that still live under occupation." Abbas, like Trump, expressed confidence the quest for peace is not finished. Switching to English, he turned to Trump and said: "now, Mr. President, with you, we have hope."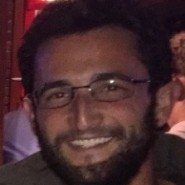 Alec Siegel is a staff writer at Law Street Media. When he's not working at Law Street he's either cooking a mediocre tofu dish or enjoying a run in the woods. His passions include: gooey chocolate chips, black coffee, mountains, the Animal Kingdom in general, and John Lennon. Baklava is his achilles heel. Contact Alec at ASiegel@LawStreetMedia.com.