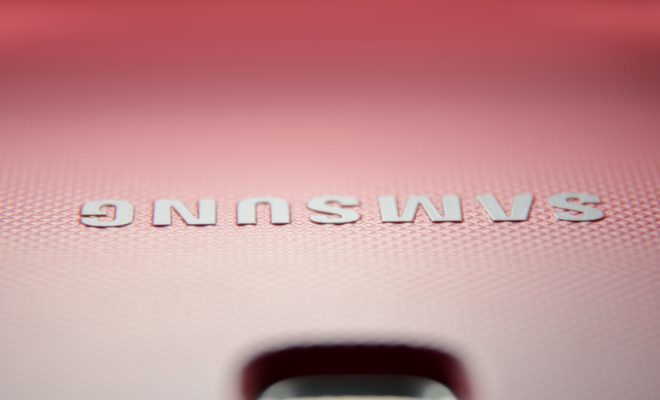 Image Courtesy of Dennis Haslam; License: (CC BY 2.0)
World
South Korean Prosecutors Name Samsung Exec as a Suspect in a Bribery Case
By
|
Prosecutors in South Korea named Samsung Vice Chairman Lee Jae-yong as a suspect in a bribery investigation that has rocked the country's business and political establishment over the past few months. Lee will respond to questions from prosecutors on Thursday. Lee faced public questioning before parliament in early December, a rare public rebuke in a country where a handful of corporate elites hold sway and, before the bribery scandal came to light, were rarely in the public eye.
The scandal surrounding Samsung, and other South Korean conglomerates, runs from the top of the nation's government to its leading business leaders. President Park Geun-hye was impeached last month, because of her relationship with an unofficial and highly influential advisor, Choi Soon-sil. Choi, the daughter of a religious cult leader, is accused of embezzling millions of dollars through her influence over the president. She is currently in prison.
Samsung, along with other multi-billion dollar companies, donated millions of dollars to two of Choi's foundations. Prosecutors are investigating whether the payments were made to curry political favor with Park. Eight of South Korea's top family-run businesses have reportedly donated 70 billion won ($60 million) to two foundations run by Choi. In a hearing before parliament last month, the business leaders denied that the payments amounted to bribery.
"President Park asked us to support the development of culture, sports and tourism," Lee said in the hearing, referring to the payments he made to Choi's foundations. "I wasn't aware of Samsung's payment to the two foundations, and I was only briefed after the fact."
Samsung's heir apparent Lee Jae-yong to be questioned over #ParkGeunhye's scandal https://t.co/esbajlESSE pic.twitter.com/1fGzBxicGX

— China Xinhua News (@XHNews) January 11, 2017
The investigation aims to determine whether Samsung's payments were made to help secure the president's support for a polarizing merger in 2015. Lee has denied that claim. In November, prosecutors raided Samsung's headquarters in Seoul, pursuing an investigation into $3 million Samsung gave to one of Choi's foundations; money that went toward her daughter's equestrian training in Germany. Lee called that payment a "mistake."
Park, whose relationship with Choi saw millions of South Koreans flood the streets in protest, was impeached last month. Her powers have been suspended while the case is being reviewed in South Korea's Constitutional Court, which will either reinstate the embattled president, or officially remove her from office.
The bribery investigation comes in the middle of a rocky couple of months for Samsung. In October, the company recalled nearly two million Galaxy Note 7 smartphones, after customers reported their phones overheated, burned them and, in some cases, exploded.