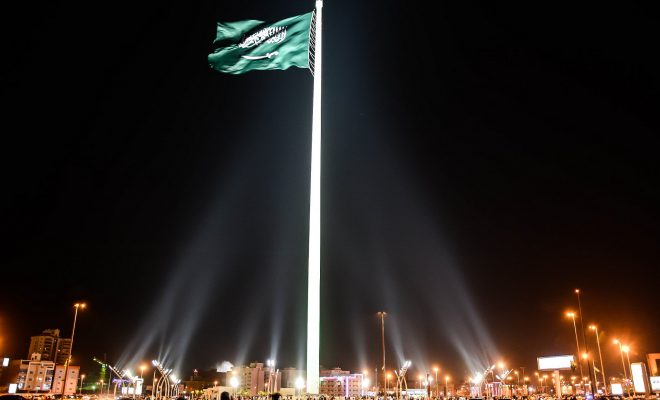 Image courtesy of yasser zareaa; license: (CC BY-SA 2.0)
World
Saudi Prince Arrested After Videos Allegedly Show Him Abusing People
By
|
A Saudi Arabian prince has been arrested after a series of videos emerged online that appear to show him abusing people. The short clips posted on YouTube and Twitter allegedly show the prince pointing a rifle toward a bleeding man who is pleading for his life.
One clip, that has been viewed over 760,000 times, shows 18 bottles of Johnnie Walker whiskey and a pile of cash. Consuming or selling alcohol is forbidden in the strictly Muslim country. Another clip shows the prince, Saud bin Abdulaziz bin Musaed bin Saud bin Abdulaziz, beating someone who is sitting in a chair.
After the videos went viral, King Salman ordered the arrest of the prince on Wednesday. He also ordered the arrests of any associates that could be seen in the footage. The king reportedly won't allow the release of anyone involved in the case until a ruling is ready.
Royals Not Exempt From Punishment
Even though royals have a very special status in the country, they are not above the law. Last fall, a prince was executed after he was found guilty of killing another man. The beheading was carried out on the direct orders of King Salman.
WATCH: The moment when a Saudi prince was arrested.
More here: https://t.co/QAF4pRC1pA pic.twitter.com/ZA87JMsnks

— Al Arabiya English (@AlArabiya_Eng) July 20, 2017
The extended royal family is conservatively estimated to be some 6,000 members. King Salman has tried to make it clear that royal family members don't get any special treatment. In an effort to rebuild its reputation on an international level, Saudi Arabia has hired U.S. lobbying firms to push its agenda. Impeding Iran's influence in the Middle East and isolating Qatar have also been part of that same strategy.
Double Standards on Social Media?
While Saudi Arabia may have found support online for its handling of the prince's videos, it was only a few days ago that social media was in an uproar over a girl being arrested for wearing a short skirt in the country.
The country is lagging behind the rest of the world when it comes to human rights and women's rights. Women are still prohibited from going outside or driving a car without the company of a male guardian, and the law even dictates what they can wear.
Last weekend, a Saudi social media personality was arrested and questioned by the religious police after she walked around a historic Saudi fort wearing a short skirt. The arrest sparked outrage from people in other countries, and she was later released without facing any charges.
"Saudi Arabia's purported plans to reshape society and advance women's rights will never succeed as long as authorities go after women for what they wear," said Sarah Leah Whitson, executive director of Human Rights Watch in the Middle East.