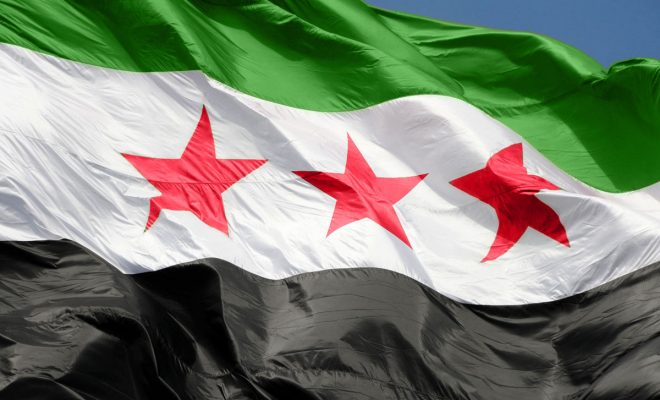 Image Courtesy of أبو بكر السوري; License: (CC BY-SA 3.0)
World
Putin Announces Ceasefire for Syrian Government and Rebel Groups
By
|
Russian President Vladimir Putin announced a ceasefire deal for the Syrian government and some rebel factions during a speech in Moscow on Thursday. The deal does not include the Kurdish groups that control swaths of territory in the north, or certain Islamist groups, including the Islamic State (ISIS), which holds patches of land throughout the country. Putin acknowledged that the truce is "fragile," but signaled peace talks could take place next month in Kazakhstan. The ceasefire is set to take effect Thursday at midnight.
Negotiations for the agreement have been going on for the past few days between Syria, Russia, and Turkey. Two parties that are usually privy to such talks were noticeably excluded: the U.S. and the United Nations. Both have failed to broker sustainable ceasefire agreements over the course of the six-year conflict, so Syria, its foremost ally Russia, and Turkey decided it was time to forge a consensus agreement without them.
Under the deal, fighting will come to a halt in areas controlled by the government, including the recently conquered city of Aleppo, and rebel-held territory in the northern province of Idlib. Russia will guarantee the Syrian army's compliance, along with Iran and the Lebanese group Hezbollah, while Turkey will guarantee compliance from the rebel groups. All sides expressed optimism that the latest ceasefire will succeed. With rebel-held parts of Aleppo retaken by government forces this month, rebels have less leverage than they had when previous agreements were forged.
Reflecting the tangled web of alliances in Syria, and the muddy definition of "rebel group," Russia and the Free Syria Army, an umbrella group for the opposition, gave conflicting statements on the rebel participants included in the ceasefire. Russia said seven distinct rebel groups supported the ceasefire, excluding ISIS and other hard-line jihadist groups, but it included Ahrar al-Sham, a group with ties to Al Qaeda's Syrian affiliate. The Free Syria Army said 13 rebel groups would participate in the deal.
A statement from the Syrian Army said the ceasefire agreement followed "the victories and successes that our armed forces accomplished in more than one place," likely referring to its decisive and swift takeover of Aleppo earlier this month. Furthering the fragility of the agreement, Turkey demanded Hezbollah, an Iranian-backed militant group that the U.S. considers a terrorist organization, evacuate Syria.
And although the Obama administration was not invited to take part in the talks that preceded the agreement, Russia's Foreign Minister Sergey Lavrov said "after the Donald Trump administration takes office, it will also be able to join these efforts." The U.S. State Department called the ceasefire a "positive development." Steffan de Mistura, the UN envoy for Syria, said the agreement "should contribute to inclusive and productive intra-Syrian negotiations to be convened under UN auspices."