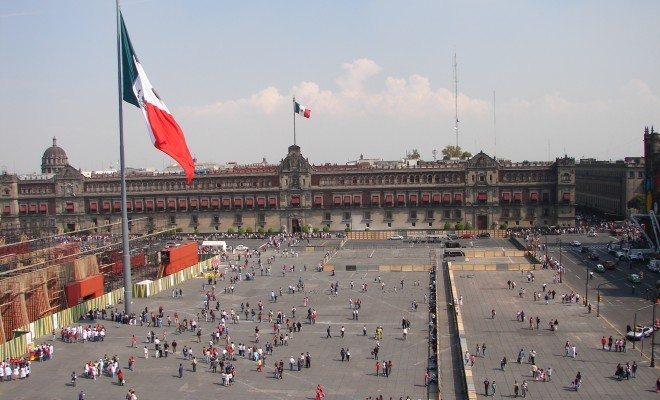 Image courtesy of [Antony Stanley via Flickr]
World
Myths of Violence in Mexico City: Is it Safe to Travel There?
By
|
Mexico City is a bustling metropolis that attracts millions of visitors from across the world every year. The city is home to Frida Kahlo's restored house, the Floating Gardens of Xochimilco, the prestigious Souymaya Museum, and dozens of other historic cultural sites. It is no wonder that it has has been ranked the number one travel destination for 2016 by The New York Times. Yet, through an American lens, the entire nation of Mexico is synonymous with drugs, murder, and corruption.
Mexico City, just like any other urban center, is not a paragon of virtue and safety, but it is also not the national hub of organized crime and violence many think. Mexico City is not included in the U.S. State Department's Travel Warning for Mexico and is not considered to be unusually dangerous for tourists either by global standards or by domestic standards. In fact, Acapulco, the famous resort city with idyllic beaches and futuristic high rises, is the most dangerous city in the country.
Mexico City did witness a troubling rise in homicide rates in 2015 but it is still considered an oasis for travelers and natives alike. The Northern areas of Mexico are generally considered to be the most dangerous, as they are home to the trading routes for drug cartels, but tourists are more likely to be robbed than they are to be caught up in the drug war. Metro and buses within Mexico City are generally considered to be safe, although tourist buses traveling to the pyramids of Teotihuacan outside the city have been robbed in the past.
Mexico City has lower homicide rates than a great deal of American cities and is safer than the capital cities of many of its Latin American neighbors. The most common crimes against tourists are petty theft and robbery during taxi rides, but Mexico City hoteliers go out of their way to make sure that visitors are as safe as possible. There are areas in the city which tourists are advised not to enter–Tepito, Lagunilla, Iztapalapa, and Nezahualcoyotl–but the same is true for any large city in America or Europe. Making generalizations about an entire country based on its most violent regions is a dangerous step in the wrong direction. Mexico has rich artistic, musical and culinary traditions that travelers will miss out on if they buy into the fiction that all of Mexico is filled with criminals out to take their lives.
Tourists do not eschew visiting the cultural sites of the United States because of our crime rates, therefore we should not write off an entire nation because of regional violence (especially not when our own State Department has not issued a travel warning for the nation as a whole). Superimposing the violence in Acapulco or Ciudad Juarez over Mexico City is a foolish mistake that trivializes the sheer size of Mexico–these cities are not all adjacent! When we view Mexico City through sensational anecdotal evidence rather than the reality on the ground, we cut ourselves off from incredible destinations within our own hemisphere.