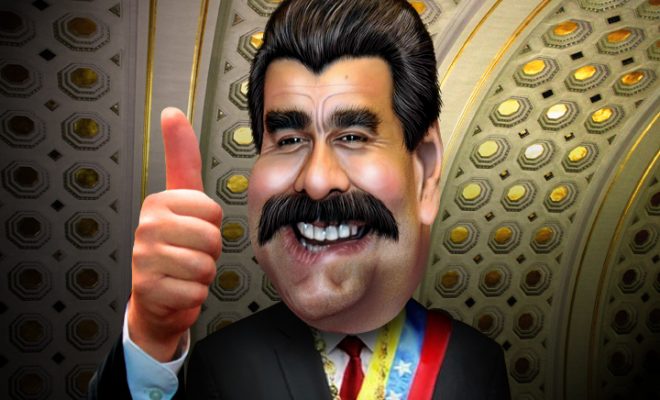 "Nicolás Maduro - Caricature" Courtesy of DonkeyHotey: License (CC BY 2.0).
World
Massive Protests Planned Against Venezuelan President Nicolás Maduro
As Venezuelan President Nicolás Maduro puts together plans to rework the country's constitution, widespread protests have popped up across the South American nation. Most notably, a 24-hour general protest is planned for Thursday to show Maduro the national mood as it reaches a crucial crossroads. 
Maduro has never been particularly popular, but protest tactics have ramped up recently due to his plans to rewrite the 1999 constitution, removing some democratic principles. The first step is a July 30 vote for a "constituent assembly" that would modify the constitution, according to the Washington Post.
The overhaul would give Maduro new powers and potentially extend his term. Maduro's term is set to end in 2019, but the assembly could vote to remove limits completely. After almost three years of conflict, many view this as Maduro's final step in achieving a dictatorship.
According to an earlier survey, 85 percent of Venezuelans oppose changing the constitution, according to the Washington Post.
Earlier this week Maduro's opposition organized a referendum as a sign of protest to show the government how they felt. The results were overwhelming: of the 7.6 million surveyed, 98 percent rejected the government's plans and urged officials to uphold their democratic principles.
"People will be disappointed if they expect the government to react directly to the results [of the referendum] or change anything," said Luis Vicente León, a political analyst and the director of the Datanalisis polling agency, told the Washington Post. "More than 7 million people participated actively in an act of civil disobedience and ignored the government's allegations that it was an illegal one." Officials from Maduro's party–the Socialist Party–immediately dismissed those results as inflated due to some citizens allegedly voting twice, but never offered evidence to support that allegation. 
Anti-Maduro protesters have stuck by their values despite the consistent threat of violence against them. Just recently a gunmen fired outside a police station, killing one citizen while injuring four others, according to the Washington Post.  At least 92 people have been killed in three months of clashes between protesters, opposition, and police forces.
The distaste for Maduro's regime began around 2014 when oil prices began to drop and the Venezuelan economy began to falter, according to the CIA Factbook. The economic crisis left millions of citizens impoverished and hungry. Many began to seek asylum; many of those who couldn't leave became fierce opponents of Maduro.
Even President Donald Trump spoke out against Maduro. In the past Trump has praised dictatorial, powerful leaders like Vladamir Putin and Rodrigo Duterte, but he came down hard against Maduro. Trump warned of economic sanctions if Maduro's aims are realized and added that the Venezuelan leader is "bad leader who dreams of being a dictator," according to Al-Jazeera. 
Still, Maduro vows that he will not change his course of action. He implored his opponents to "sit down to start a new round of dialogue" with his representatives, according to Al-Jazeera.
The 24-hour strike was organized by the Democratic Unity coalition and leaders say that they hope to bring the country's operations to a standstill by urging businesses, restaurants, and workers nationwide to cease working. Those leading the opposition view the strike as a last-ditch effort to save their country from a looming dictatorship. They believe if they don't succeed that Venezuela will have its democratic principles discarded and replaced by a dictatorial leader. 
Maduro was handpicked to run the nation by Hugo Chávez in 2013 and then elected later that year in a vote that drew praise from "Chavistas" and sorrow from opposition. So, there is some dispute over whether or not his election was legitimate. 
The coming weeks will decide the course of action that Venezuela's future takes and will also dictate possible international reactions or interference. So far the issues in Venezuela have been overshadowed by larger world events, but if Maduro succeeds with his power grab, it may be time for international attention.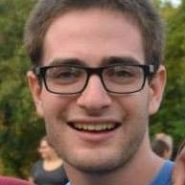 Josh Schmidt is an editorial intern and is a native of the Washington D.C Metropolitan area. He is working towards a degree in multi-platform journalism with a minor in history at nearby University of Maryland. Contact Josh at staff@LawStreetMedia.com.