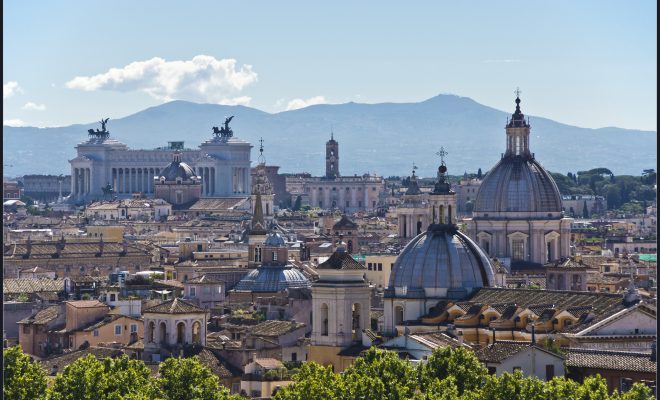 Image courtesy of Bert Kaufmann; License: (CC BY-SA 2.0)
World
Mafia Capitale: The Line Between Government Corruption and Organized Crime?
By
|
Italian newspapers have been filled with tales from the "Mafia Capitale" trial this month, as Massimo Carminati, a right-wing extremist with a criminal history, was sentenced to 28 years in prison for diverting millions of euros that had been designated for public services into the bank accounts of politicians and businessmen.
Among those accused is the former right-wing mayor of Rome, Gianni Alemanno, who was in office when the majority of the bribery and extortion took place. Although the label "mafia" was quickly applied to Carminati, his accomplice Salvatore Buzzi, and 45 others who faced trial for their involvement in the scandal, their lawyers have been quick to push back against using the word as a catch-all phrase.
Giosuè Naso, one of Carminati's lawyers, stated that "if everything is mafia, nothing is mafia" and argued that using that label detracts from law enforcement efforts against crime syndicates. In Italy, trials involving the mafia come with a different set of punitive measures as "mafia association" itself can be considered a crime. Judge Rosanna Ianniello ultimately decided Carminati and Buzzi were guilty of corruption, not mafia association, even though the state made an argument that the operation was mafia-like and that certain members of the group had ties to the 'Ndrangheta, Calabria's powerful mafia. Gianni Alemanno has also been cleared of mafia association charges but is still awaiting trial for corruption and illegal funding of his political party.
The city of Rome is currently in dire economic straits, having pulled out of its bid for the 2024 Olympics  last year because it simply did not have the funds to continue. The financial woes of the city are directly linked to Carminati and Buzzi, whose bribery and extortion racket pulled public funds from a host of civic projects–including public housing for refugees–and shifted the funds into private coffers. Carminati and Buzzi have been in prison for over two years under Italy's infamous 41-bis prison regime, designed specifically for mafia detainees, but going forward they will be granted more relaxed conditions in prison for their multi-decade sentences.
The two men and their accomplices may have been cleared of mafia charges but it will take years to track down and redistribute the funds they stole. Although law enforcement forces are confident they have removed the crime ring from city hall, there may still be members who escaped the crackdown and will return to their bribery practices once public scrutiny is relaxed. In the meantime, Rome is struggling, overflowing with garbage, struggling to house its population and maintain its public spaces. After a harsh drought this summer, Rome is now considering rationing drinking water for the 1.5 million residents of the city. The Eternal City desperately needs funding and responsible leaders to make sure public funds are spent effectively and responsibly. Mayor Virginia Raggi holds relatively high popularity with Roman voters and her M5S party has framed itself as the "outsider" party, separate from the corruption of the past–yet as the infrastructure and public services of Rome deteriorate, she may see difficulties.