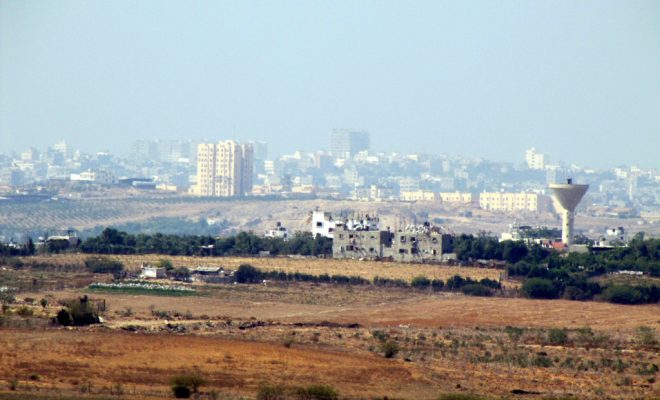 "View of Gaza Strip from Israel - October 2009" Courtesy of David Berkowitz; License: (CC BY 2.0)
World
New Hamas Policy Document Omits Calls for Israel's Destruction
Hamas, the militant group that governs the Gaza Strip, announced a new charter on Monday, aiming to bolster its appeal to the international community by adopting a slightly less militant stance against Israel. Many analysts see the document, a sort of sequel to its 1988 founding charter, as a way to stake its claim as a legitimate leader of the Palestinian people, and to recast its message in a more politically-oriented sheen in place of its traditional religious dogma.
Revealed in Doha, Qatar on Monday, two days before Palestinian Authority head Mahmoud Abbas is scheduled to meet with President Donald Trump in D.C., the document is the culmination of a decade-long attempt to retool the optics of a group that the West–and a number of Arab countries–considers a terrorist organization. Hamas' new charter lightens the group's tone on Israel, omitting calls for the Jewish State's destruction–though it does call for an "armed struggle"–a stance it has espoused for decades. But it does reject "any alternative to the full and complete liberation of Palestine, from the river to the sea," adding:
However, without compromising its rejection of the Zionist entity and without relinquishing any Palestinian rights, Hamas considers the establishment of a fully sovereign and independent Palestinian state, with Jerusalem as its capital along the lines of the 4th of June 1967, with the return of the refugees and the displaced to their homes from which they were expelled, to be a formula of national consensus.
The document envisions a provisional Palestinian state within the pre-1967 borders, known as the "Green Line." During the 1967 Six-Day War, Israel captured the Gaza Strip from Egypt, and the West Bank and east Jerusalem–home of Judaism's holiest sites–from Jordan. Hamas 1988 charter essentially called for the destruction of Israel, and a return to the pre-1948–the year Israel achieved statehood–reality.
Founded in 1987 as an offshoot of Egypt's Muslim Brotherhood, Hamas assumed control of Gaza in 2007, two years after Israel recalled its settlements in the tiny strip of land on the Mediterranean coast. Since then, Israel and Hamas have fought three wars. The group has launched hundreds of attacks on Israeli civilians, shooting rockets indiscriminately across the border, and sending assailants through tunnels that snake under the border. Hundreds of Israelis have been killed. A few thousand Palestinians have died in the fighting.
The new charter comes at a precarious time for Gaza's leadership–and its citizens. Last week, Mahmoud Abbas–the internationally-recognized leader of the Palestinian people, and a thorn in Hamas' side–decided to stop funding Gaza's flow of electricity from Israel. Supplied by Israel and paid for by the Palestinian Authority, Gaza has historically relied on these two neighbors for its energy. Gaza residents already face frequent blackouts and now with Abbas's decision to withhold the PA's funding, access to electricity will be severely limited.
Israel, which celebrated its 69th Independence Day on Monday, is taking the new charter as the same product with new branding. A statement from Prime Minister Benjamin Netanyahu's office called the document a "smokescreen," adding: "We see Hamas continuing to invest all of its resources not just in preparing for war with Israel, but also in educating the children of Gaza to want to destroy Israel."
A spokesman for Netanyahu, David Keyes, echoed that sentiment: "Hamas is attempting to fool the world but it will not succeed," Keyes said. "They dig terror tunnels and have launched thousands upon thousands of missiles at Israeli civilians," he said. "This is the real Hamas."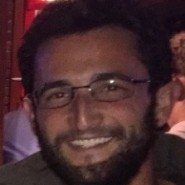 Alec Siegel is a staff writer at Law Street Media. When he's not working at Law Street he's either cooking a mediocre tofu dish or enjoying a run in the woods. His passions include: gooey chocolate chips, black coffee, mountains, the Animal Kingdom in general, and John Lennon. Baklava is his achilles heel. Contact Alec at ASiegel@LawStreetMedia.com.