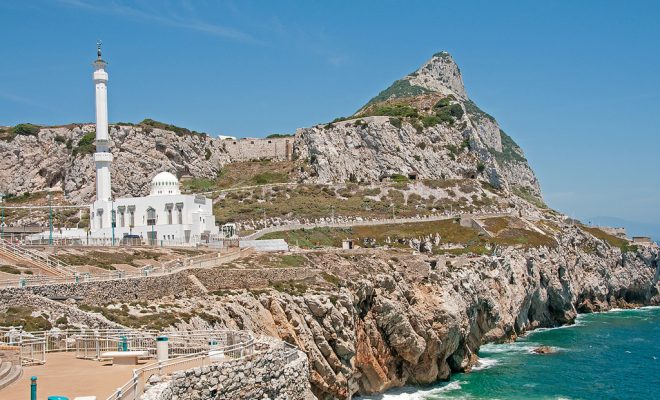 Image Courtesy of bvi4092; License: (CC BY 2.0)
World
Could Gibraltar Derail the Brexit Negotiations?
By
|
Gibraltar, British Overseas Territory in Spain's southernmost tip, could prove a sticking point in the UK's exit negotiations with the European Union. Over the weekend, European Council President Donald Tusk published a letter containing the bloc's guidelines for the split with Britain, or Brexit, a process that could take as long as two years. The letter contains a passage that quickly angered the British government and the leader of Gibraltar, which Britain captured in 1704:
After the United Kingdom leaves the Union, no agreement between the EU and the UK may apply to the territory of Gibraltar without the agreement between the kingdom of Spain and the UK.
In the days since the letter's publication, the governments of Britain and Gibraltar reacted strongly to the EU's concession to Spain, which is an EU member. In an interview with Reuters on Monday, Gibraltar's chief minister, Fabian Picardo, said the passage was "clear Spanish bullying." He added that Tusk "is behaving like a cuckolded husband who is taking it out on the children."
The spat has even led a former MP to suggest that British Prime Minister Theresa May was willing to go to war to defend the territory of 30,000 people. In response to the strong reactions, Spain's Foreign Minister Alfonso Dastis said his government "is a little surprised by the tone of comments coming out of Britain, a country known for its composure." But May insists there will be no military conflict, and that further negotiations will smooth out any concerns. "We want to negotiate the best possible deal for the UK and the best possible deal for Gibraltar," she said.
Britain's exit from the EU, which 52 percent of the country supported in last June's referendum, officially began last week, when May triggered Article 50 of the Lisbon Treaty. Many expect the divorce to be a painful one, and Britain's waning influence in Europe was evident with Tusk's mention of Gibraltar in his guidelines for the split.
Gibraltar overwhelmingly voted to remain in the EU (98 percent), but it has also repelled Spanish attempts at governing the "Rock," as it's affectionally nicknamed. In a 2002 referendum, 98 percent of the populace voted against a proposal for joint British-Spanish sovereignty. According to British Foreign Minister Boris Johnson, a vocal proponent of the Leave campaign last summer, the territory's status will not change anytime soon. "The sovereignty of Gibraltar is unchanged and is not going to change," he said.