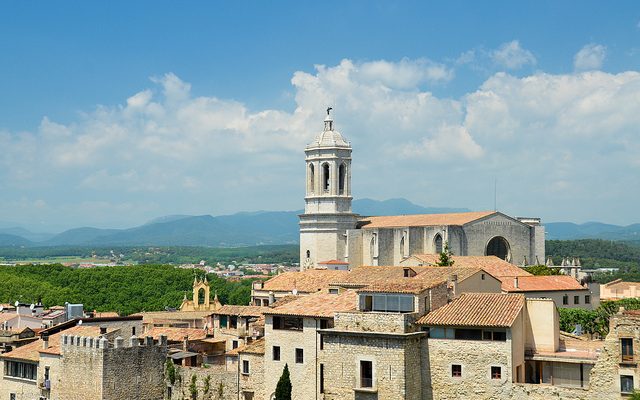 "Catalonia" Courtesy of Scott Wylie License: (CC BY 2.0)
World
Catalonia Approaches Independence Vote Amidst Tensions With Spain
By
|
Catalonia, an autonomous region in Spain, will hold an independence referendum on October 1.
Tensions between Spain and its Catalan region can be traced back to the 18th century when Spain conquered the Catalan capital of Barcelona. With the adoption of a new constitution in 1978, Spain granted some autonomy to the country's 17 communities, including Catalonia.
Pro-independence parties have built political momentum in recent years by gaining a majority of seats in the Catalan parliament in 2015. In a nonbinding 2014 referendum, Catalan officials reported that 80 percent of voters were in favor of independence, however, turnout only reached 40 percent.
Beyond its historical and cultural differences with the rest of the country, Catalonia's case for independence relies largely on the economic disparity between it and the other Spanish communities. Proponents of independence see this referendum as a way to separate wealthy Catalonia from the remaining, poorer segment of Spain.
Catalan lawmakers voted 72-63 on July 26 to allow the region to declare independence within 48 hours if the upcoming referendum passes, according to the Associated Press. However, the referendum on October 1 will not be met without opposition. Spanish Prime Minister Mariano Rajoy spoke out against the independence efforts during a press conference on July 28.
"There will be no referendum on October 1 because that is what the Constitutional Court has determined. […] The Spanish government is going to defend the law," Rajoy said. Previous rulings from Spain's Constitutional Court have said that attempts to secede would be unconstitutional.
Rajoy also tweeted: "After hearing the opinion of the Council of State, we filed an appeal to ensure compliance with the law and to protect civil servants."
Some citizens are afraid to vote in the upcoming referendum because it could violate Spanish law and the directive of the country's leaders. Polling stations must decide whether to even open and allow people to cast their votes. Across Spain, uncertainty remains in the months leading up to the referendum.