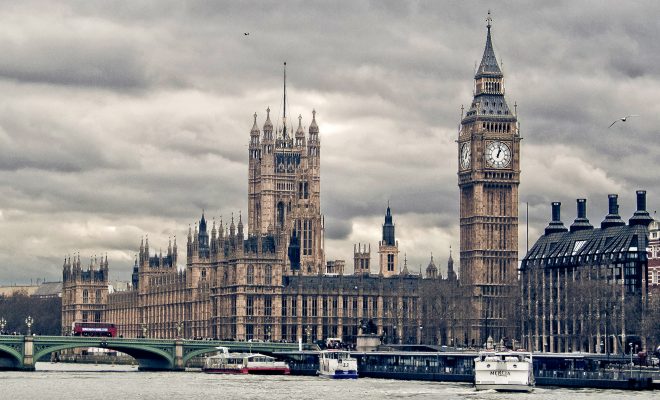 Image Courtesy of Hernan Pinera; License: (CC BY-SA 2.0)
World
Can Parliament Stop "Brexit" from Happening?
By
|
The process involving Britain's exit from the European Union might start later than Prime Minister Theresa May had hoped, as the High Court ruled on Thursday that Parliament must vote on the matter before the "Brexit" can begin. May, who was sworn in earlier this summer after David Cameron stepped down, immediately signaled she would appeal the decision next month, and is still targeting March 2017 as the beginning of Britain's withdrawal from the bloc.
Gina Miller, an investment fund manager, is the lead plaintiff in the case. Her argument is that Article 50, the part of the Lisbon Treaty that allows for an exit from the EU to begin, can only be approved with a vote from Parliament. In his ruling in favor of Miller, Lord chief justice John Thomas said: "The most fundamental rule of the U.K. Constitution is that Parliament is sovereign and can make or unmake any law it chooses."
On June 23, 17.4 million Brits voted in support of a British exit from the EU. The result quickly sent shockwaves domestically and abroad: Cameron stepped down after the political embarrassment, May stepped in, stock markets plunged, and the pound hit historic lows. May promised to deliver on what the majority of her country desired, and set March of next year as the point when Article 50 would be invoked, and deliberations with the EU for a smooth exit would begin.
May'd my day #Brexit pic.twitter.com/Y3oBoUijaB

— Toni Giugliano (@ToniGiugliano) November 4, 2016
But Thursday's ruling, while unlikely to reverse the Brexit result, might stall the process, and some analysts say it could limit May's ability to seek her terms for the exit, and give her less flexibility in negotiations with the EU. Nigel Farage, former leader of the UK Independence Party and a staunch Brexit supporter, said he fears Thursday's ruling could lead to a "half Brexit."
"I think we could be at the beginning, with this ruling, of a process where there is a deliberate, willful attempt by our political class to betray 17.4 million voters," he said in an interview on BBC Radio, promising he would return to politics in 2019 if Britain has not left the EU by then.
Miller, while capturing a legal victory, experienced first-hand the anti-immigrant undertones of Brexit following Thursday's ruling. The daughter of Guyanese immigrants, Miller got hit with a barrage of hateful messages on social media, with one user on Twitter posting the message, "Kill her, she's not even British." Miller has lived in the country for 41 years, since she was 10 years old.