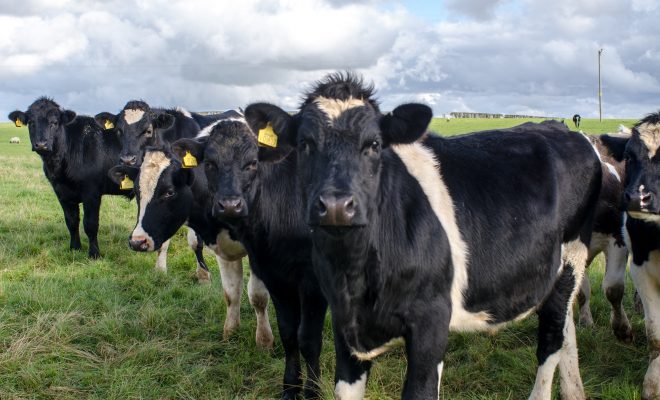 Image courtesy of Neil H; License: (CC BY 2.0)
World
United States Bans Fresh Beef Imports from Brazil
By
|
The United States has become the sixth region to ban fresh beef imports from Brazil, according to a statement from the U.S. Department of Agriculture (USDA). The U.S. joins China, Mexico, Chile, Japan, the European Union, and Hong Kong in banning the beef.
The USDA made the decision on beef imports after inspections showed health concerns, unsanitary conditions, and animal health issues. The bans will remain in place until Brazil "takes corrective action," the statement said.
Brazil is the fifth largest exporter of fresh beef to the United States and has already shipped over 50 million pounds of beef this year. After the other regions banned Brazilian beef in March, American officials say they have been inspecting the meat more closely. This has resulted in a refusal of 11 percent of the beef, much higher than the normal 1 percent refusal rate, according to CNN Money. As a result, 1.9 million pounds of beef have been sent back to Brazil.
"Although international trade is an important part of what we do at USDA, and Brazil has long been one of our partners, my first priority is to protect American consumers," Secretary of Agriculture Sonny Perdue said.
Brazilian Agriculture Minister Blairo Maggi plans to visit Washington soon in an attempt to overturn the decision, Reuters reported.
Aside from health and safety concerns, other countries expressed concern over potential corruption. A few months ago Brazilian authorities said some meat companies were bribing government officials to turn a blind eye to safety concerns, according to the USA Today.
While Brazil still has other countries with which it can trade, the loss of the American market could be damaging to the Brazilian economy–the United States is the ninth biggest market for Brazilian beef export.  Since the restrictions began in March, Brazil has responded by closing three processing plants and suspending licenses for 21 meat packing plants, according to CNN Money.
It may take some time to resolve the situation, and it may result in economic issues, but the USDA has decided to take a stand after observing issues with the beef. In the mean time, the U.S. will have to rely on other global beef exporters including Japan, Mexico, Argentina, and Australia.