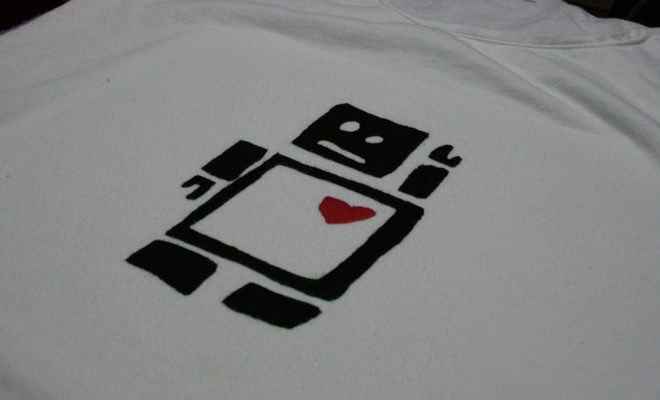 Image courtesy of Crystal; License:  (CC BY 2.0)
Weird News
Special Delivery for Residents of Virginia, Thanks to New Robot Law
By
|
Virginia is for lovers–and for robots.
State legislators recently passed a law allowing autonomous robots to rove sidewalks, a measure supported by multiple delivery services that could use the gadgets to drop off food, groceries, and other goods. It goes into effect on July 1.
Virginia is the first state to pass a law allowing robots to deliver straight to your door https://t.co/p6P1IRJzMB pic.twitter.com/tQ2YJcBW9D

— Recode (@Recode) March 1, 2017
Don't make a big order or expect it to get to you anytime soon, however. The robots will not be allowed to move faster than 10 miles per hour or weigh more than 50 pounds, and must be monitored by a person. They cannot travel on the road either, unless they are on a crosswalk.
An Estonian company called Starship Technologies, which has already built and started testing robots, joined Virginia politicians Ron Villanueva, a member of Virginia's House of Delegates, and Bill DeSteph, a state senator, to draft the bill. Amazon and Grubhub also wrote to lawmakers in support of the legislation.
DeSteph said last month that "passage of the bill in the Senate demonstrates Virginia's commitment to innovation and the Commonwealth's willingness to encourage the use of unmanned systems."
Local governments throughout the state will be permitted to further regulate the robots as they see fit.
The machines could soon be rolling across the country, as politicians in Idaho and Florida push to bring the technology to their respective states.