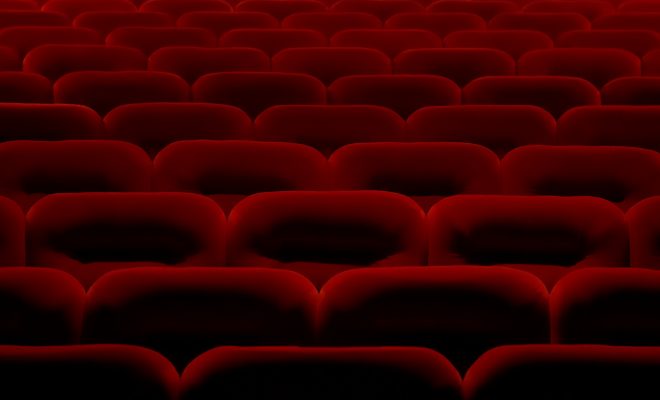 Image courtesy of reynermedia; license: (CC BY 2.0)
Weird News
Texas Man Sues His Date for $17 After She Texted During a Movie
By
|
A man from Texas was not happy with how his first date was going, and sued the woman he went out with–all because she was texting at the movies. Brandon Vezmar, 37, met his date online and invited her to go see the 3D version of "Guardians of the Galaxy, Vol. 2" in Austin. But she apparently wasn't as excited as he was to see the new blockbuster.
In the lawsuit, Vezmar says that the woman "activated her phone at least 10-20 times in 15 minutes to read and send text messages." He is now trying to get the money for the movie ticket back, $17.31. He also said it is a matter of principle.
"It was kind of a first date from hell," he said. "This is like one of my biggest pet peeves." According to Vezmar, he asked his date to stop texting, but she didn't comply. He then asked her to do it outside, after which she allegedly left and never came back. That left Vezmar with no ride home, as they drove there in the woman's car.
Obviously the internet had a lot of feelings about the unusual lawsuit and many people called Vezmar petty.
The fees he's paying to bring this suit (filing + service: $121) are 7x what he's asking for ($17.31).

Ridiculous.https://t.co/6CY7LPMiyT

— Brian Powell (@briandpowell) May 16, 2017
Vezmar said he texted the woman a couple of days later asking for the ticket money back. He didn't think he got the full experience of the movie because he was distracted by her texting. In his lawsuit he cited the movie theater's policy of no texting, saying that the woman affected everyone's experience.
That's going to put a huge damper on the second date. https://t.co/MDKxR3Dipp

— MagnoliaPeach (@magnoliapeach) May 16, 2017
"While damages sought are modest, the principle is important as defendant's behavior is a threat to civilized society," the petition said. But the woman said she didn't text more than two or three times, and only did it because her best friend had a fight with her boyfriend and was upset.
@NewsForrest Who takes a girl 2 a movie 4 a 1st date?! Umm ya can't talk! Serves him right, she should counter sue him 4 being a self-centered douche!

— Asia McClain Chapman (@AsiaRChapman) May 17, 2017
The woman said she filed a protection order against Vezmar after he contacted her younger sister to get the $17 back. "I'm not a bad woman," she said. "I just went out on a date." It seems like Vezmar doesn't mind the attention, as he started a Twitter account on Tuesday evening and started pushing out tweets about his case.
2/2 What contact after movie looked like: 1 text, 1 call, ignored > Text two days later getting serious > Lawsuit. pic.twitter.com/q4EOId868O

— Brandon Vezmar (@BrandonVezmar) May 17, 2017
Even the director of the movie weighed in. But he was probably the only one who took Vezmar's side.
Why stop at suing? She deserves jail time! https://t.co/c41MWGz74M

— James Gunn (@JamesGunn) May 16, 2017