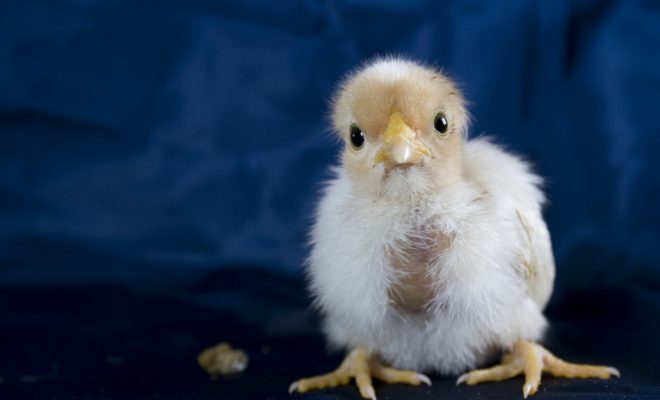 Image courtesy of Kate Brady; license: (CC BY 2.0)
Weird News
Subway Sues Canadian Network Over Claims that its Chicken isn't All Chicken
By
|
Subway is suing Canadian news network CBC over a TV segment in which the show "Marketplace" claims that Subway's chicken only contains 50 percent chicken. According to the report, which was broadcast in February, many of the Subway restaurants in southern Ontario use meat that is actually half soy protein. Subway issued a statement calling the report "false and misleading," and said that its food is 100 percent what it claims to be.
Our chicken is made with 100% chicken + spices and marinade. The findings as reported on the show are wildly inaccurate.

— SUBWAY® Canada (@SUBWAYCanada) March 1, 2017
The restaurant chain let two independent labs in the U.S. and in Canada test its chicken products and posted the results on the company's website. According to those tests, there is a small amount of soy in the seasoning to maintain moisture and texture, but that is far from the 50 percent CBC claimed.
CBC had researcher Matt Harnden at Trent University's Wildlife Forensic DNA Laboratory test five chicken sandwiches from different fast food restaurants, and reached the conclusion that the one from Subway had only 53.6 percent chicken, and chicken strips from Subway only contained 42.8 percent of the white meat. Sandwiches tested from the other restaurants all clocked in at about 85-89 percent chicken.
But all of the sandwiches tested contained an average of 16 ingredients in their chicken. CBC's test showed that the fast food chicken contained about a fourth less protein than a home-cooked bird would.
CBC will defend against Subway lawsuit after 'Marketplace' said chicken at many Ontario outlets was roughly half soy https://t.co/9yGIzf2LkN pic.twitter.com/MMRYpkFNGS

— Yahoo Canada Finance (@YahooFinanceCA) April 18, 2017
Subway initially asked CBC to retract its information, but the broadcaster didn't respond. "We have issued a Notice of Action in Canada against the Canadian Broadcasting Corporation that asks for $210 million in damages over allegations made by its program, 'Marketplace,' that are defamatory and absolutely false," Subway said.
So it's word against word, and lab against lab, in the chicken feud. CBC has said it has no comment, except that it will defend itself.