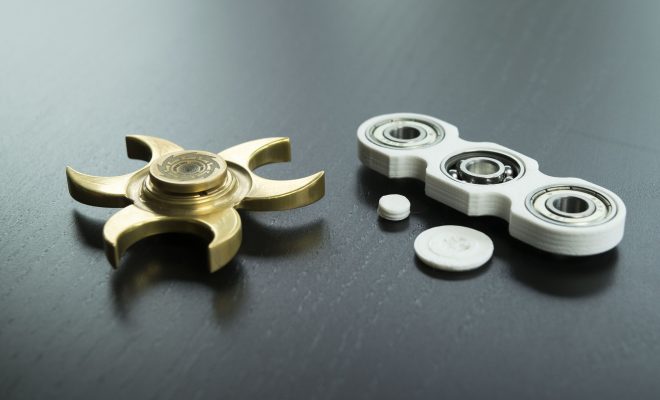 Image courtesy of fidgetcircle/www.fidgetcircle.com; license: (CC BY 2.0)
Weird News
Russia Thinks Fidget Spinners Are Part of the Opposition's Plot to "Zombify" People
By
|
It's fair to question exactly how fidget spinners have become so popular. But one Russian TV network has taken it a little farther–and recently accused the popular toys of becoming a threat to national security.
A news report on the state-owned network Rossiya 24 claimed that opposition politician Aleksei A. Navalny is using fidget spinners to influence young people and raise money for his campaign. Navalny has been the target of repeated attacks and arrests, as he is determined to run against President Vladimir Putin in the general election next year.
"It is a mystery why it has become so popular in Russia right now. Who is promoting this to the masses so actively?" A reporter for the network said. But the implied suspect seemed to be either Navalny or America.
The reporter explained that a video blogger was selling fidget spinners at one of the recent anticorruption protests that Navalny inspired, under a banner that said "Spinners from Navalny." The reporter also pointed out that the packaging of a spinner bought in Moscow only had instructions in English. "Not a word in Russian!" he exclaimed.
State-run news outlets in Russia said fidget spinners might be an American plot to "zombify" young Russians https://t.co/do0zuZ44oX

— The New York Times (@nytimes) July 19, 2017
One editor of a pro-government news site commented on Rossiya 24's story, saying, "those who understand political technologies, they understand very clearly that this simple thing is controlling the masses."
Another report on the same network claimed that the spinners can hypnotize and "zombify" people, effectively manipulating their behavior. The TV network even interviewed a psychologist, Svetlana Filatova, who said that the spinners dull people's minds and warned that if you focus on one it will take "you to a different world."
These recent reports prompted Russia's consumer protection agency to launch an investigation into the little toys that were originally designed to help children focus.
"There has been an aggressive promotion of so-called spinners among children and teenagers in Russia recently," the agency said, and added that it would study the effects the gadgets have on children, including any negative ones.
On Tuesday, Navalny posted a video of himself using a fidget spinner while waiting for the verdict at one of his trials back in May. But that move seems more like a tongue-in-cheek mocking of the Russian government than a call to arms for revolutionaries.